Challenge
Allegro is a range of wines from California, presenting a Muscat, Sweet Red and canned Spritzer. The winery wished to realign Allegro's brand positioning and image, shifting from a highly feminine aesthetic, to instead connect directly to the United States' richly diverse Millennial, Hispanic culture, particularly in their key markets of California and Texas. Given this change, Allegro needed to enter into this culture by establishing a brand voice that would feel natural and authentic to their Hispanic consumer. Barú, a Californian creative agency specialized in the Latino market, invited DAf on board the project.
Client

Allegro Cellars

Capabilities

Brand Manifiesto

Key Visual

Social Media Content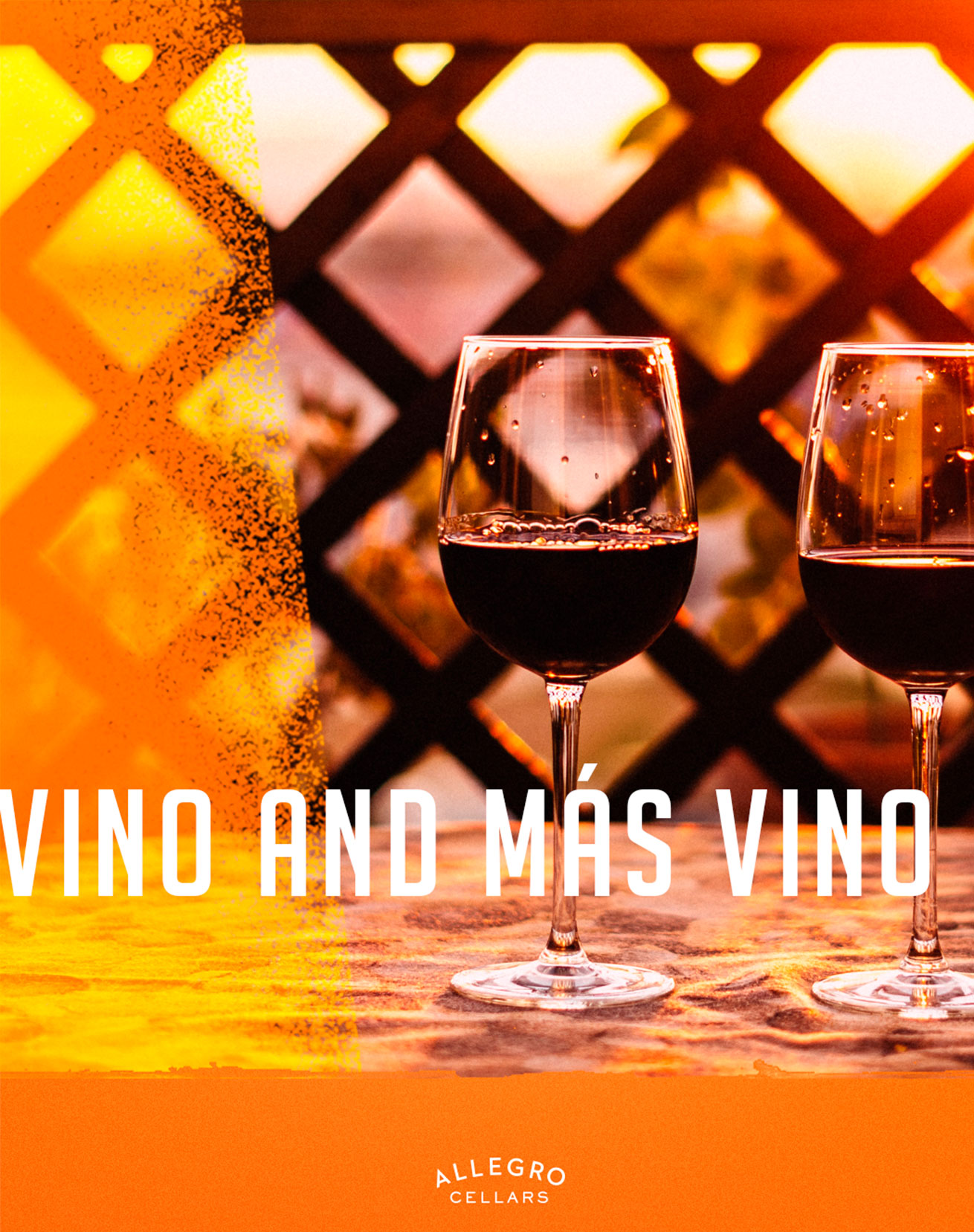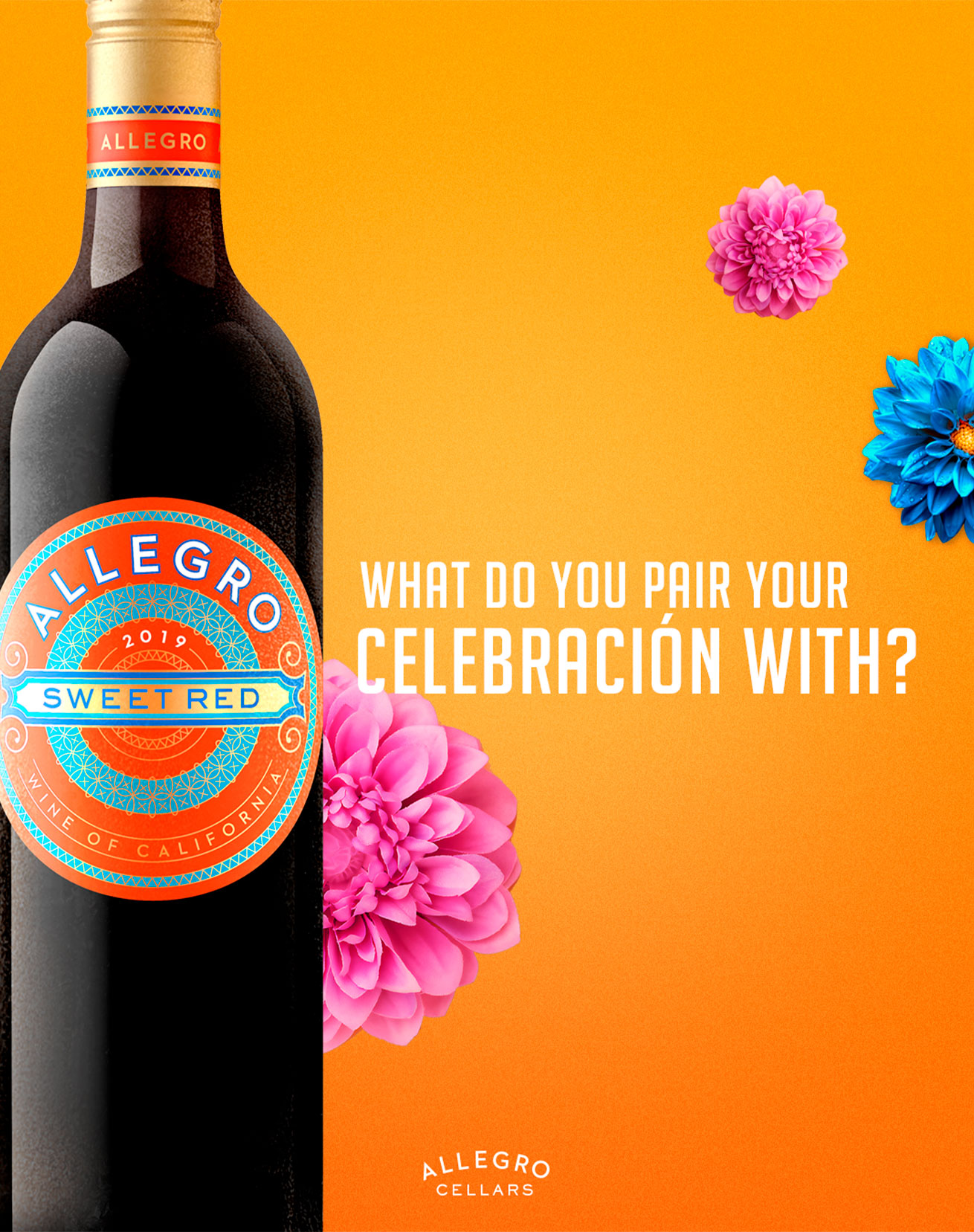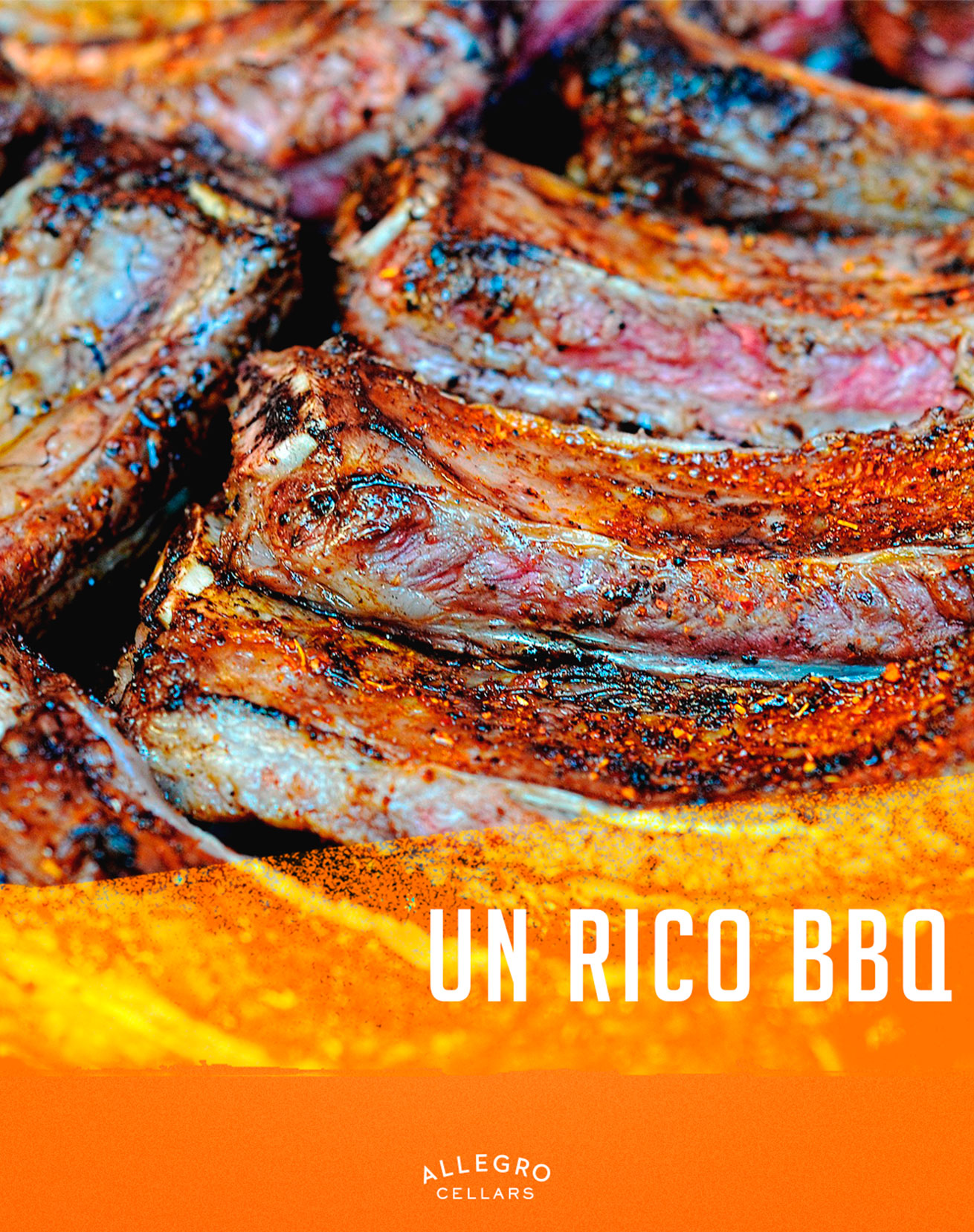 Solution
Inspired by the musicality of Allegro's brand name and the famous California sunshine, DAf created a brand world that infused light Spanglish with the energy of Allegro's orange brand color.

Our target of Hispanic Millennials are often left out of the communications of wine brands, drawing heavily as they tend to from the lofty world of primarily white, upper-class consumers. Therefore, the tagline "Let Alegría Move You" is a direct call to action to our consumer, inviting them to be a part of the wine world just as they are, without hesitation.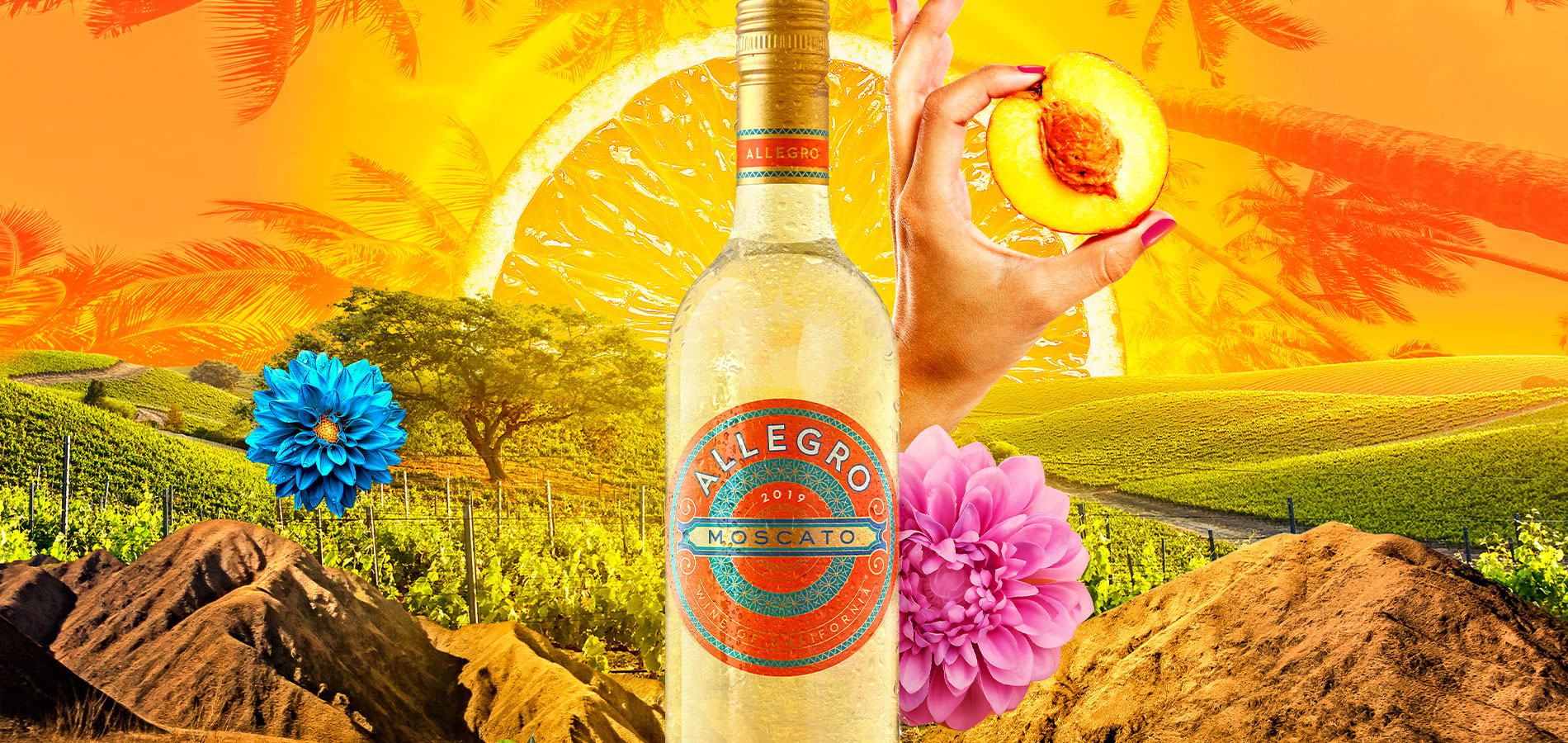 Brand Manifiesto
Wine isn't just for them. Es para ti, exactly as you are.
Allegro Cellars' Moscato is a proud Californian wine.
We celebrate the diverse spirit of our home, where Muscat grapes
Connect to the beating heart of our neighborhoods.
Our fresh, vibrant, and uplifting Moscato
Is our best tribute to the California sol…
Brindemos, let's raise a glass!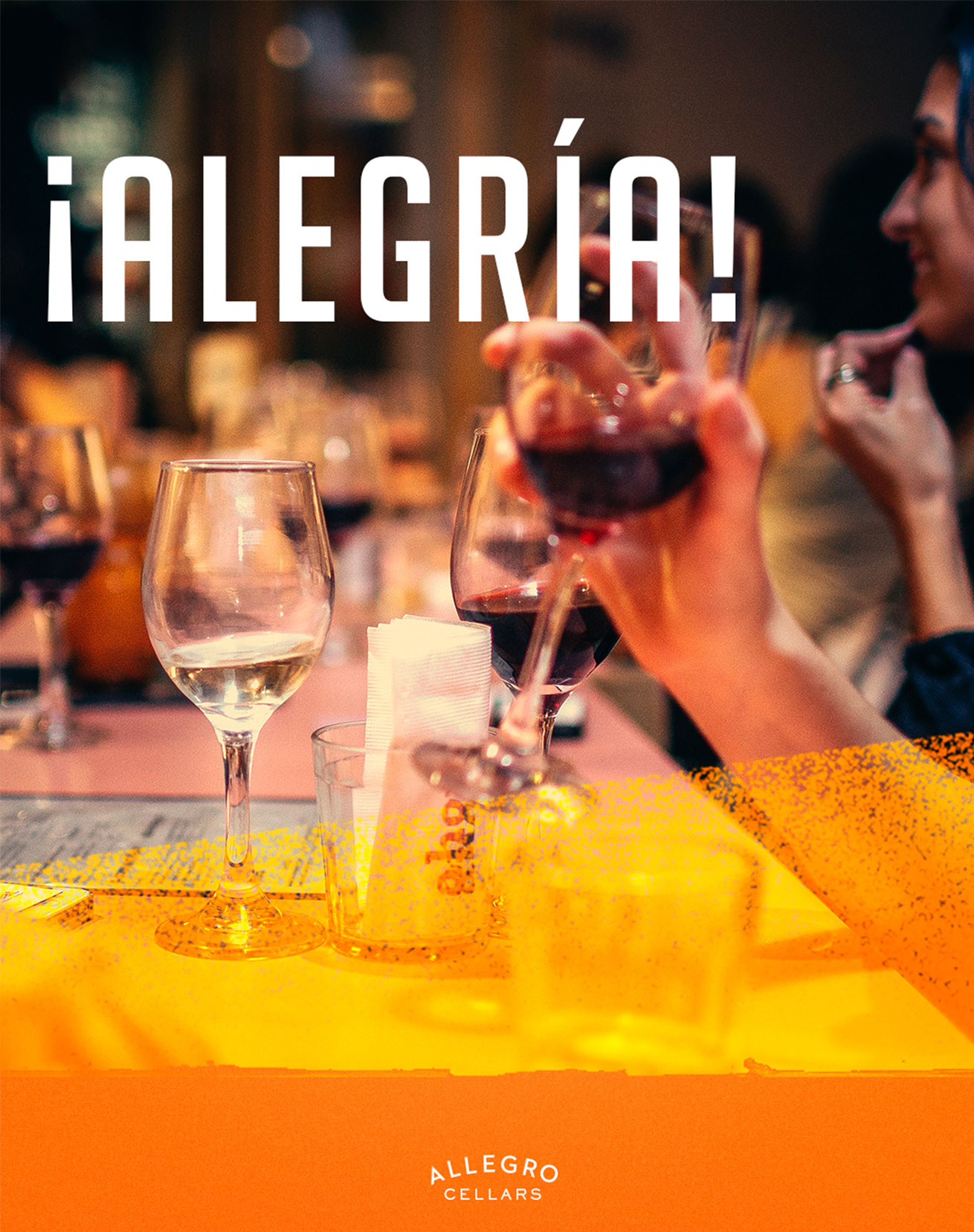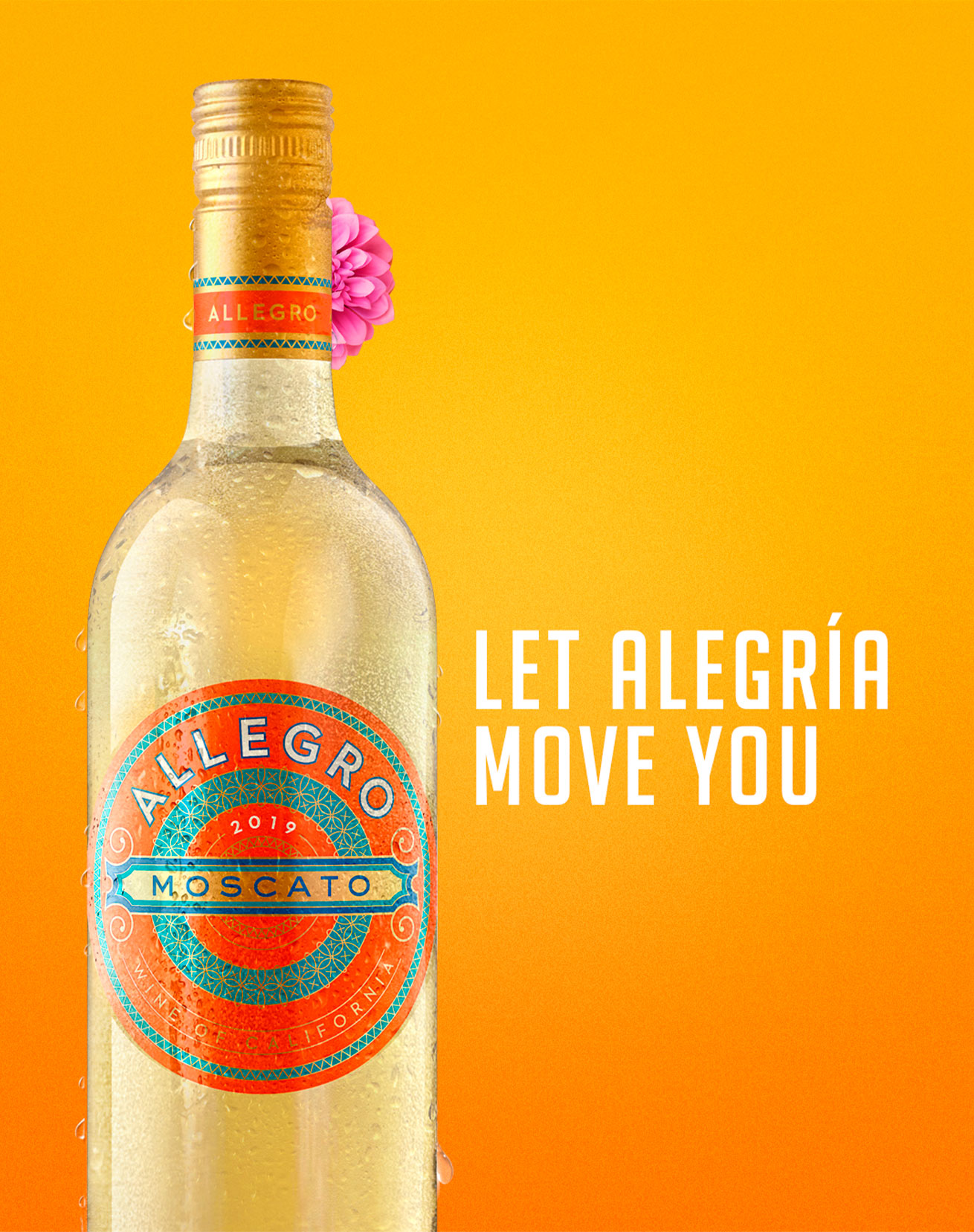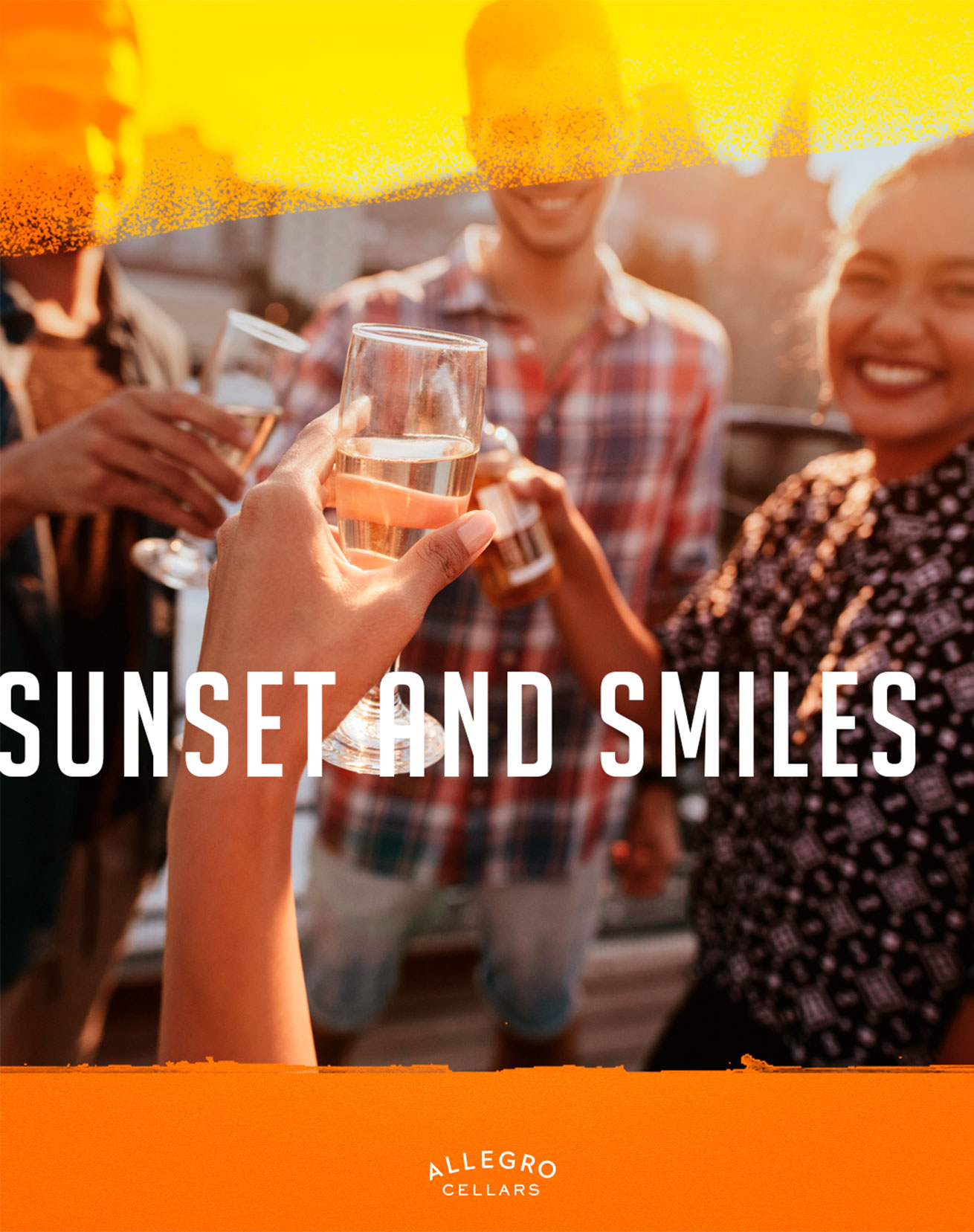 Key Visual
The bottle stands prominently in a surrealist, collage-inspired world showcasing the bones of this product: A proudly Californian origin, complete with sunshine, wide roads and vineyards. Orange and peach slices speak to Allegro's principal tasting notes, while brightly-colored flowers nod to our Hispanic culture.
Social Media Content
We created a range of assets for Allegro to present their new brand voice and look to market. Consumer situations, light Spanglish and parallels to Hispanic culture are key throughout.
Brand Book
DAf designed and developed the brand book for Allegro, introducing the brand's winemaker, consumer, voice and guidelines for art and typography.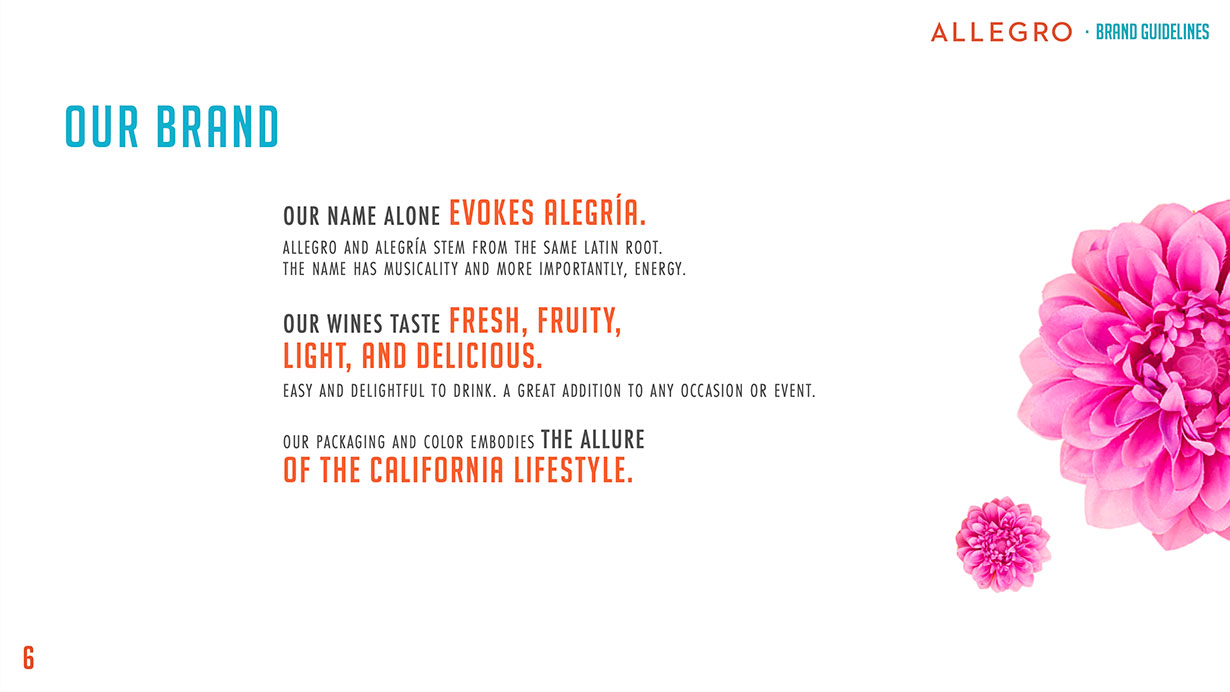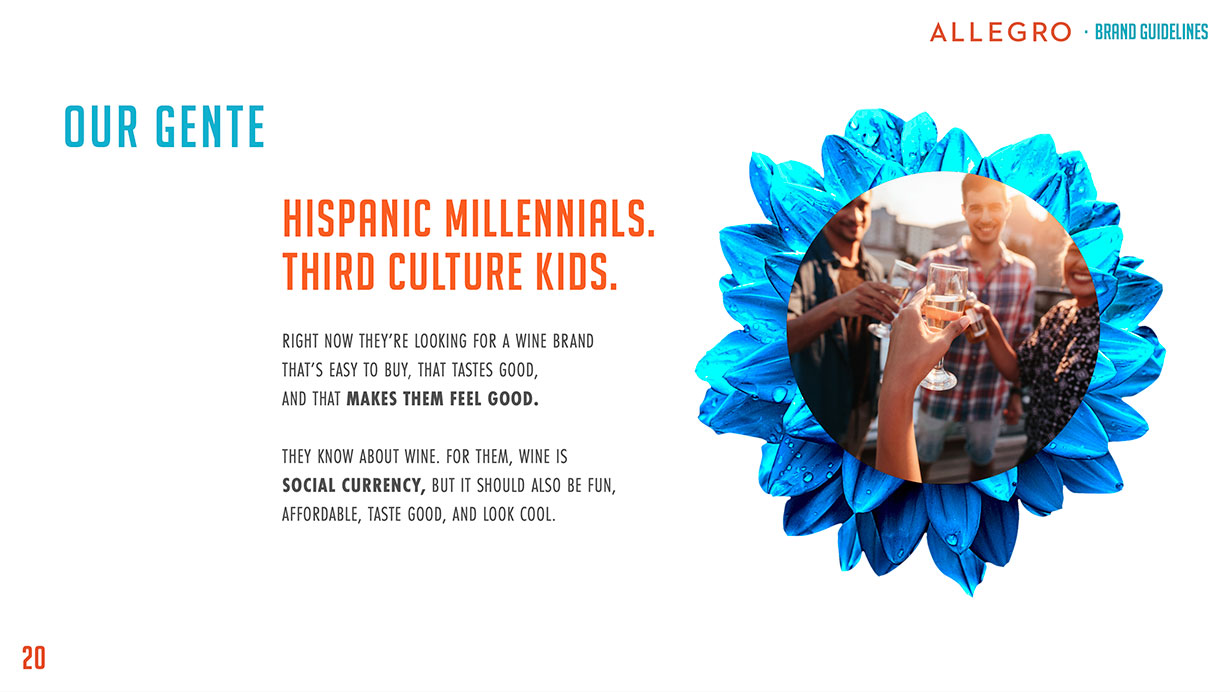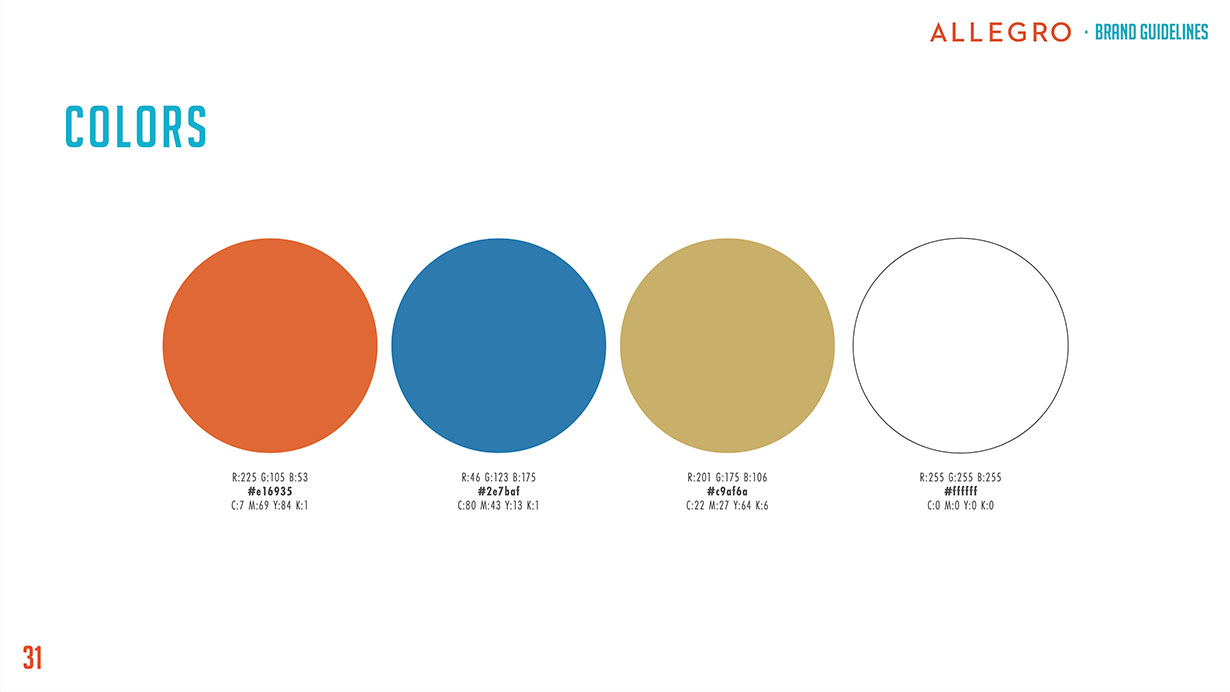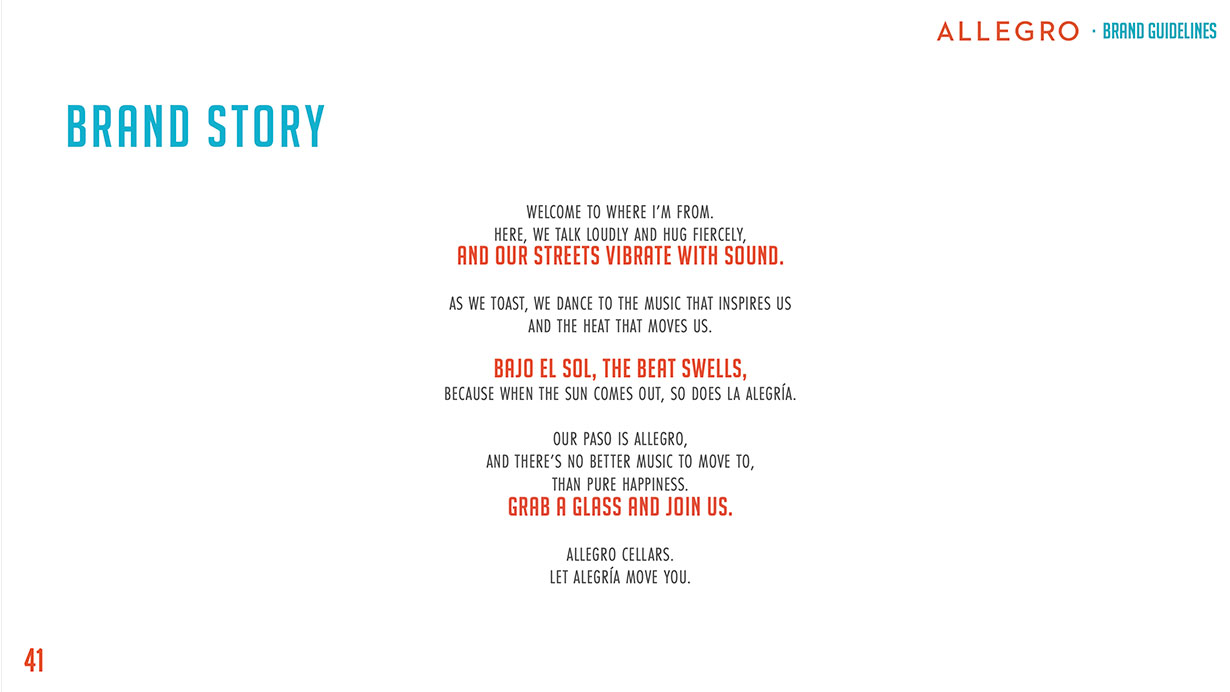 Patricia Contreras September 1, 2021