CHALLENGE
Recognizing the US as an important market for their Frontera brand, Concha y Toro asked DAf to help them promote their 1.5-liter range with a digital video and social media campaign. They sought to align the brand with special, uplifting moments among family and friends, and looked for a fun and entertaining manner to educate consumers about the many ways and occasions to enjoy Frontera.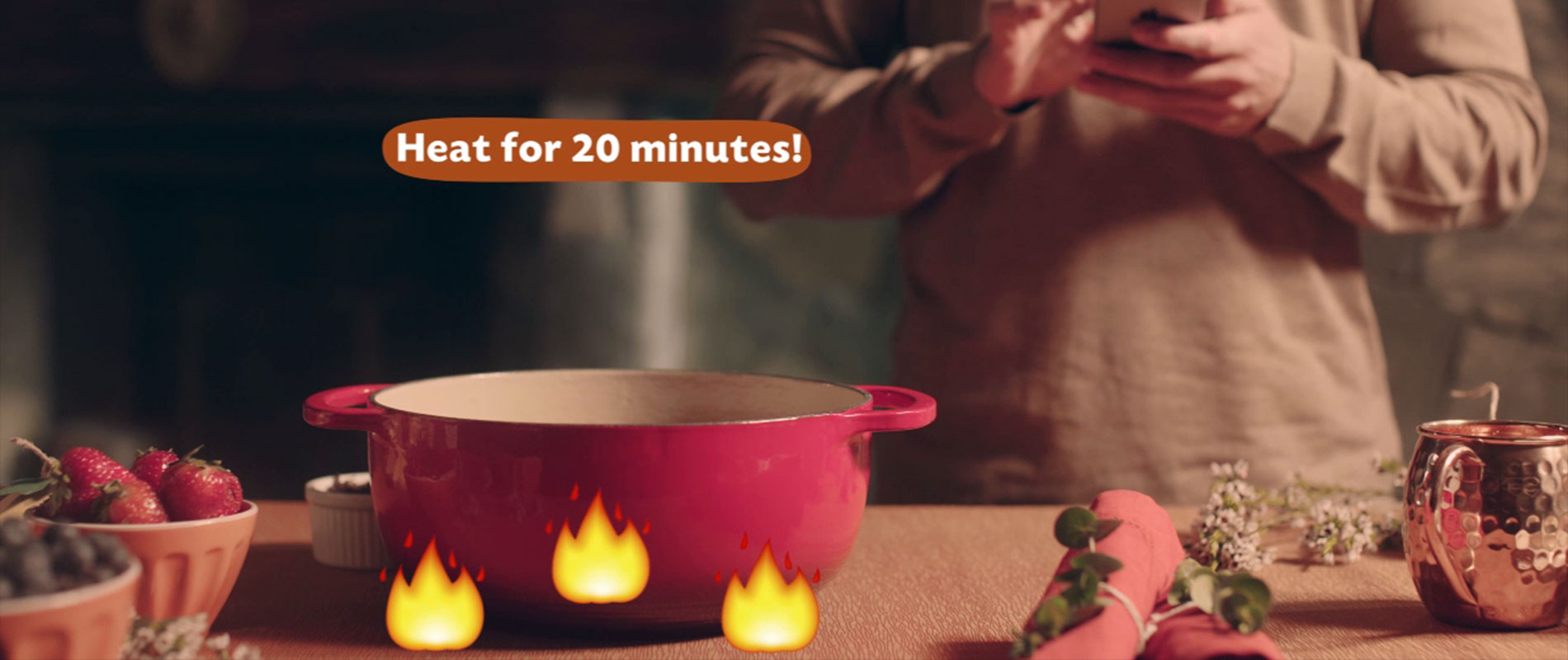 SOLUTION
The US has many traditions, holidays and special dates throughout the calendar year, which are culturally linked to spending time with family and friends. With this in mind, Frontera wanted to position their 1.5-liter range, with its generous quantity perfect for sharing, as the ideal wine for celebration. Because celebrations are often associated with cocktails, DAf looked to the versatility of Frontera's flavor to match each variety to seasonal tastes.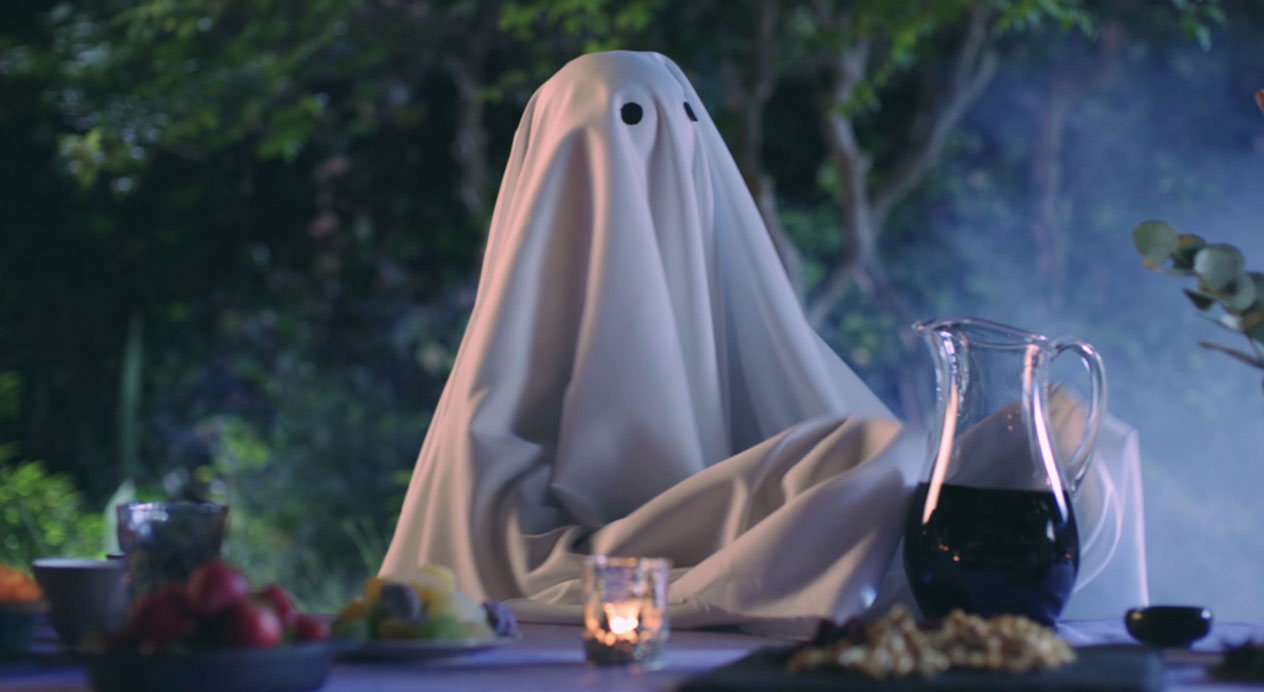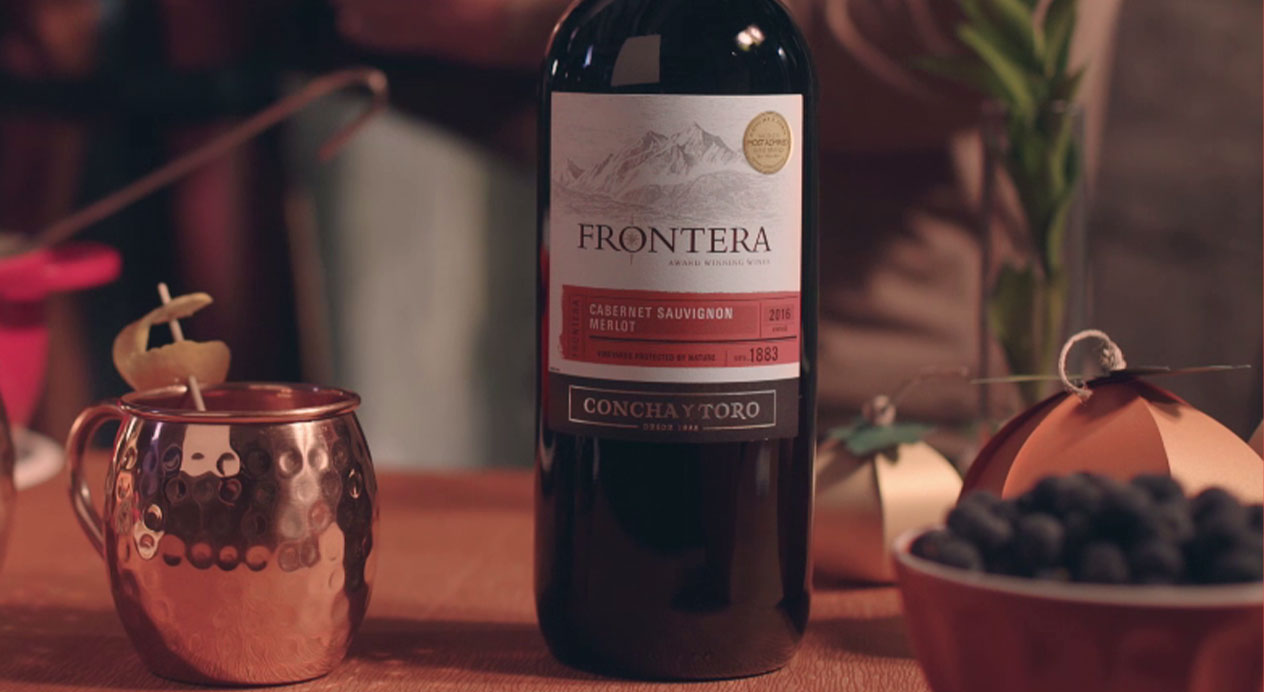 MIXOLOGY
Working with a professional mixologist, DAf produced a menu of four different Frontera-based cocktails, each based on a prominent US festivity: Halloween, Thanksgiving, Christmas and New Year. Four videos, and corresponding key visuals, were made to demonstrate how easily the wine can be used as a key ingredient for delicious, seasonal cocktails.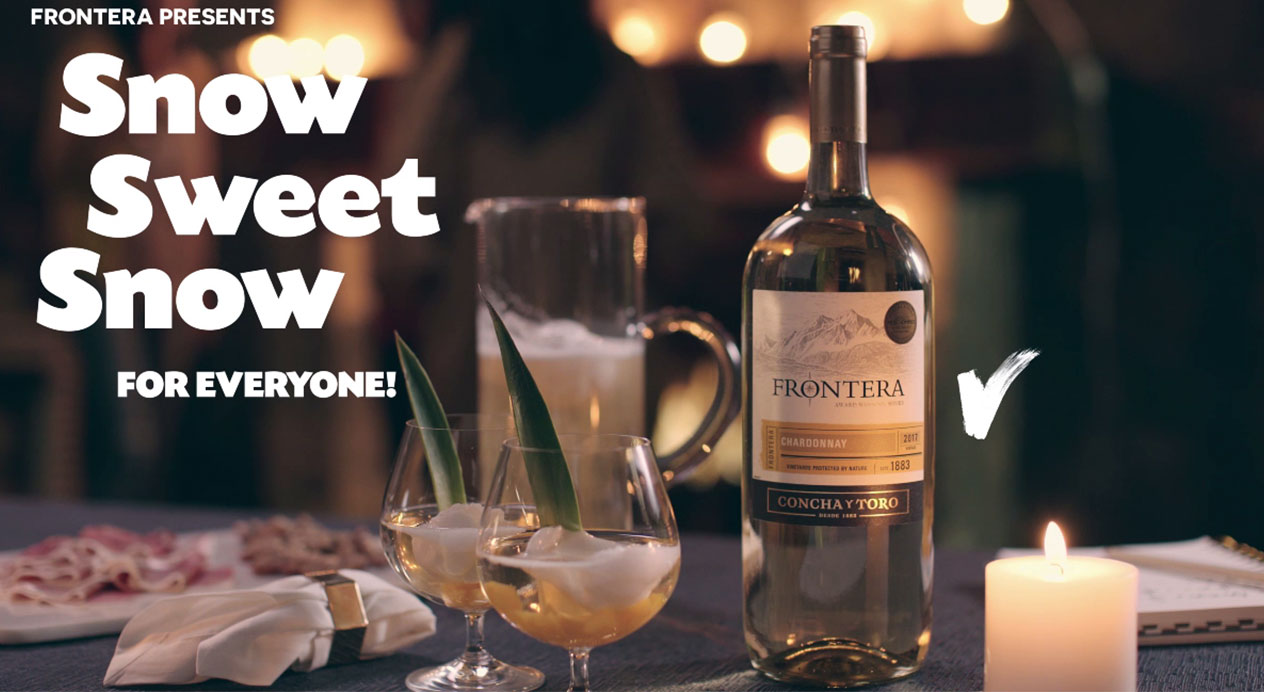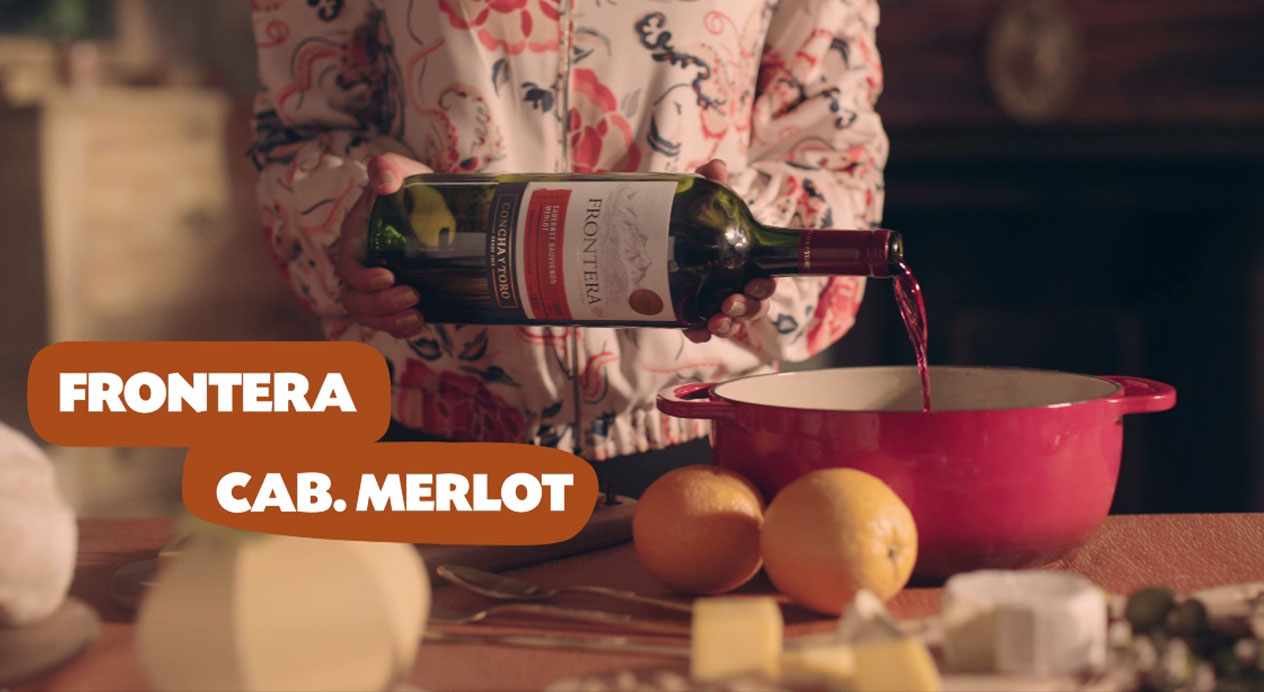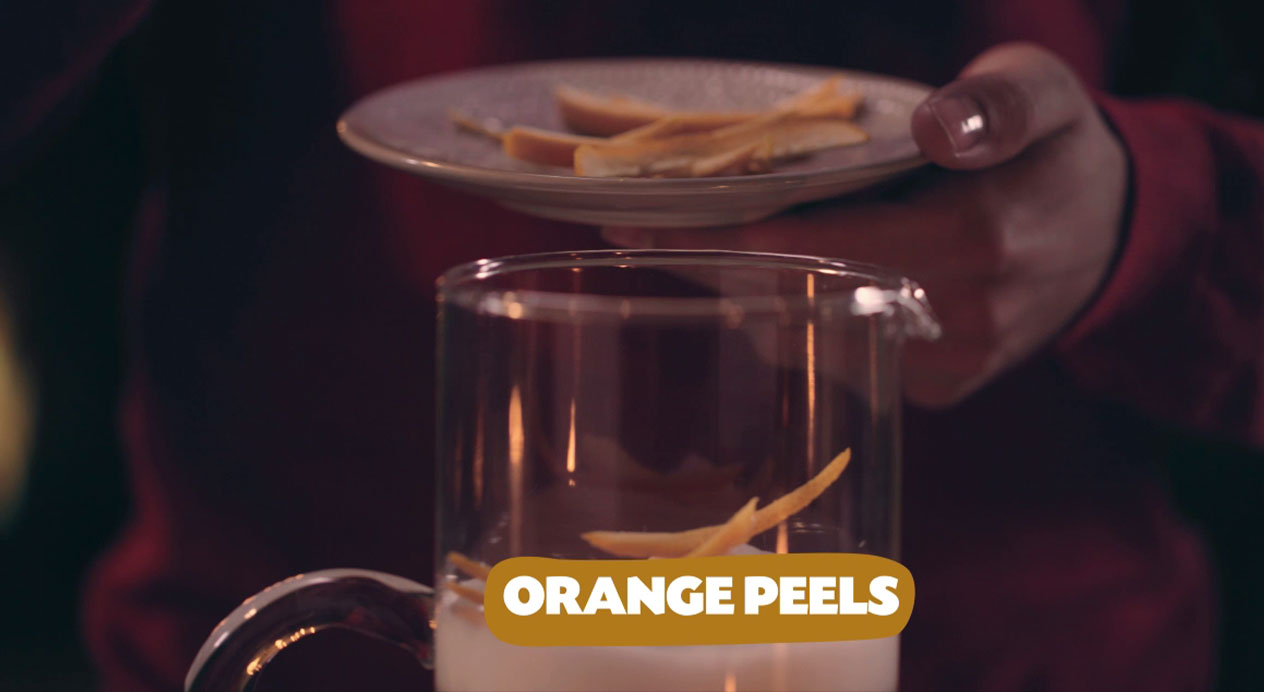 BRAND VIDEOS
Frontera 1.5 is showcased as a fun wine to share with friends and family. The claim "Shake up cocktail time!" was devised, as it not only conveys the methodology involved in making cocktails, but also suggests a countdown to the arrival of a long-awaited occasion. Each video reflects this with the first shots of seasonally-themed clocks, which clearly demonstrate the mood and festivity of each video.
The wine is passed from person-to-person, who each add an ingredient to create the respective cocktails, which stresses the sharing capability of the wine and the sense of social enjoyment it generates.
KEY VISUALS
In the key visuals, DAf used the flavors of cocktails to envisage color schemes which visually complemented each occasion. For example, Halloween's Bewitching Berry was led by a compelling purple, New Year's Snow Sweet Snow reflected with a celebratory gold, Christmas' Merry Berry with a jubilant red, and Thanksgiving's Hug in a Mug with a warm, autumnal orange.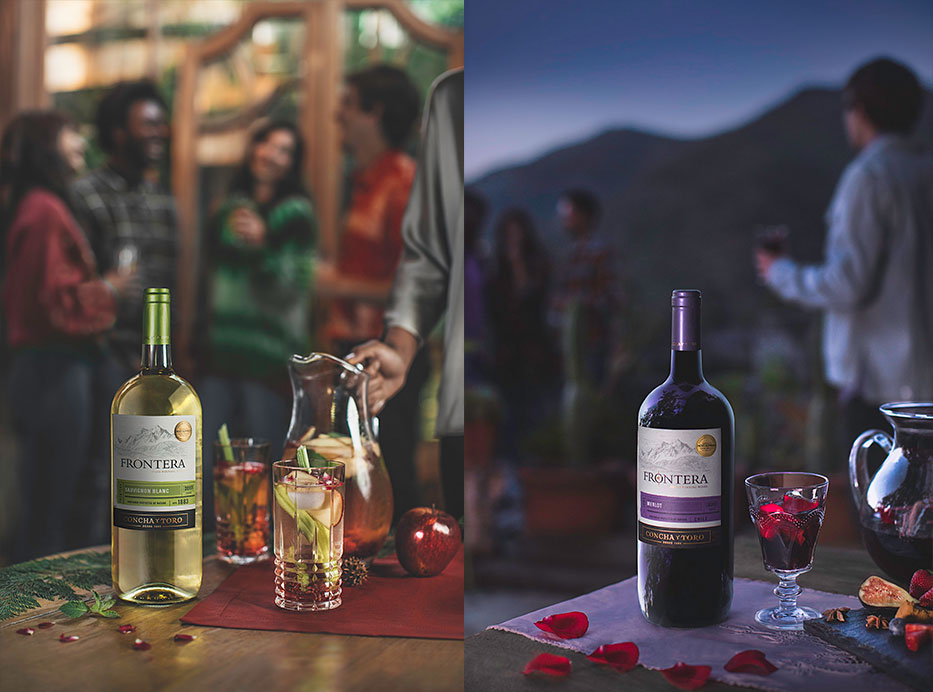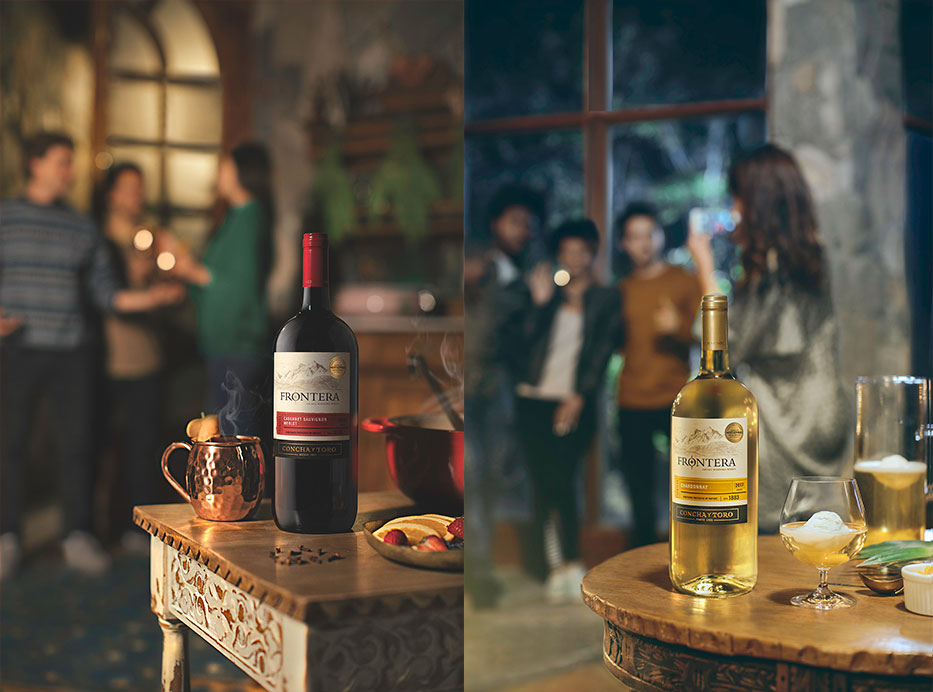 We're waiting to cultivate your story.