CHALLENGE
GatoNegro needed to reignite interest with the trade and consumers through a digital campaign designed to go viral. This campaign needed to increase brand awareness and successfully present GatoNegro as a brand of quality, with global reach.
STRATEGY
DAf conducted a social media analysis of U.S. wine consumers and realized that many enjoy a bottle of wine while watching their favorite TV series. We realized that by tapping into this crowdculture phenomenon, GatoNegro would be able to connect with a mass audience who shared a common interest, revamping its brand image and becoming the series-watcher´s preferred wine. This led us to create a digital strategy focused on a well-defined group of tv fantatics.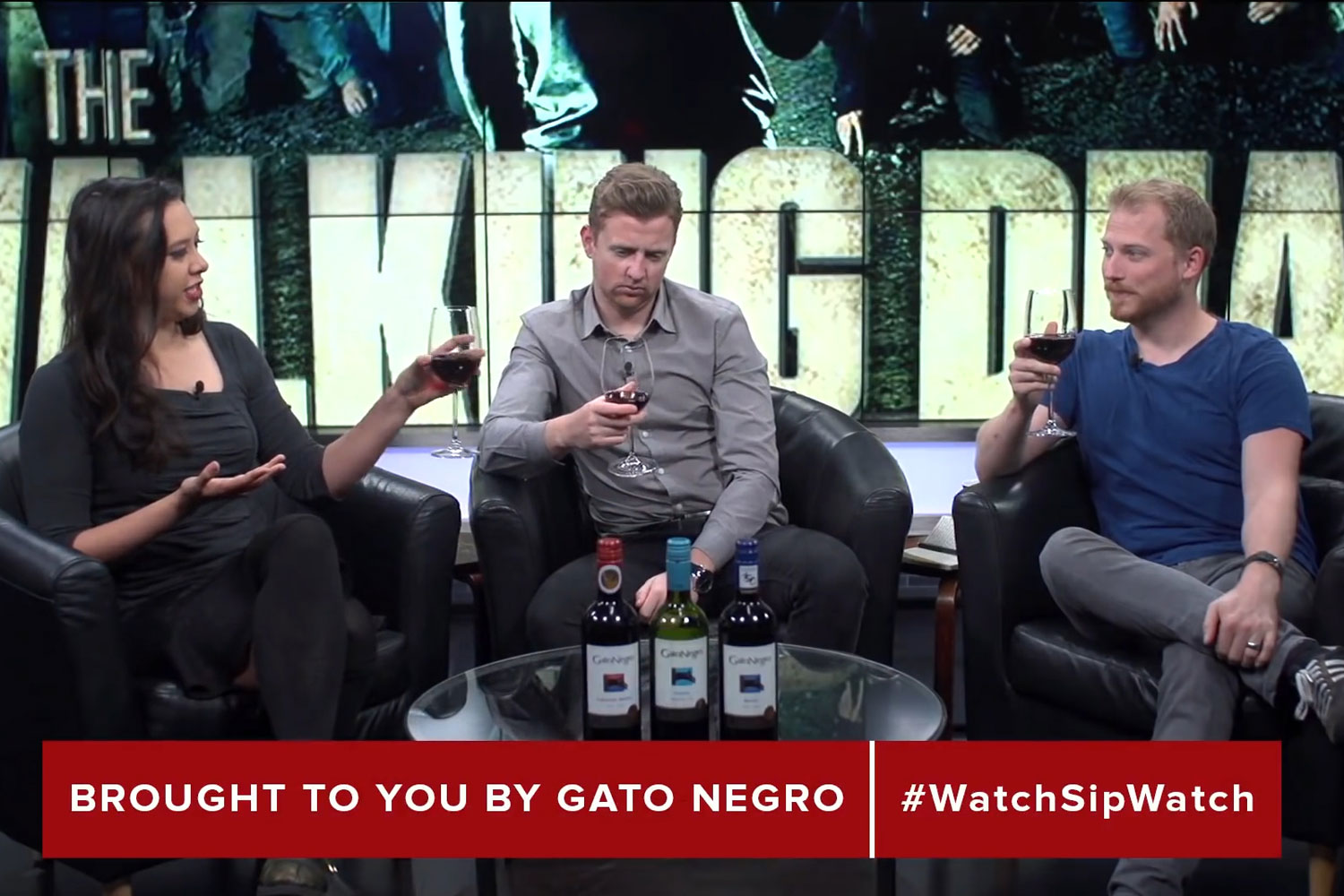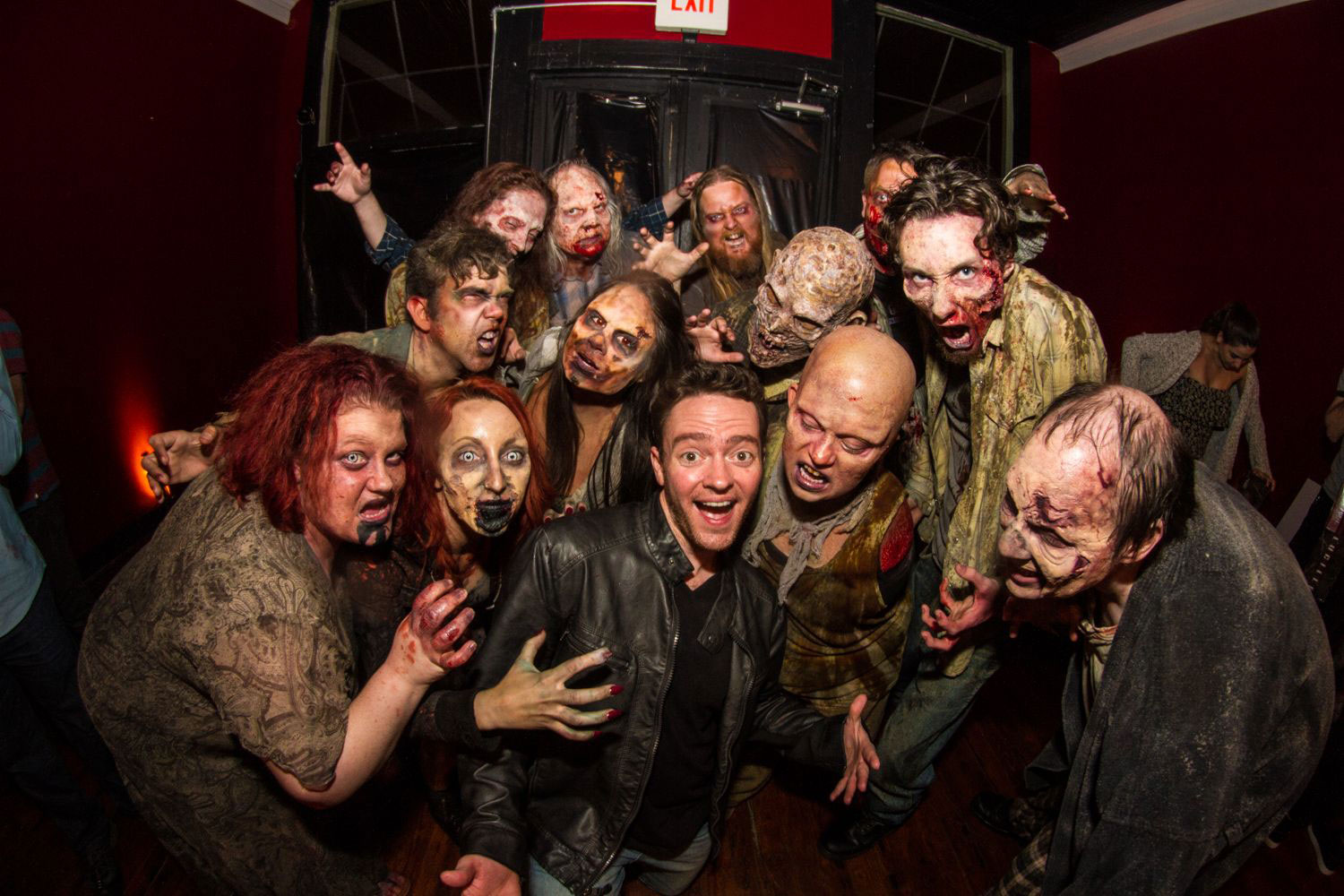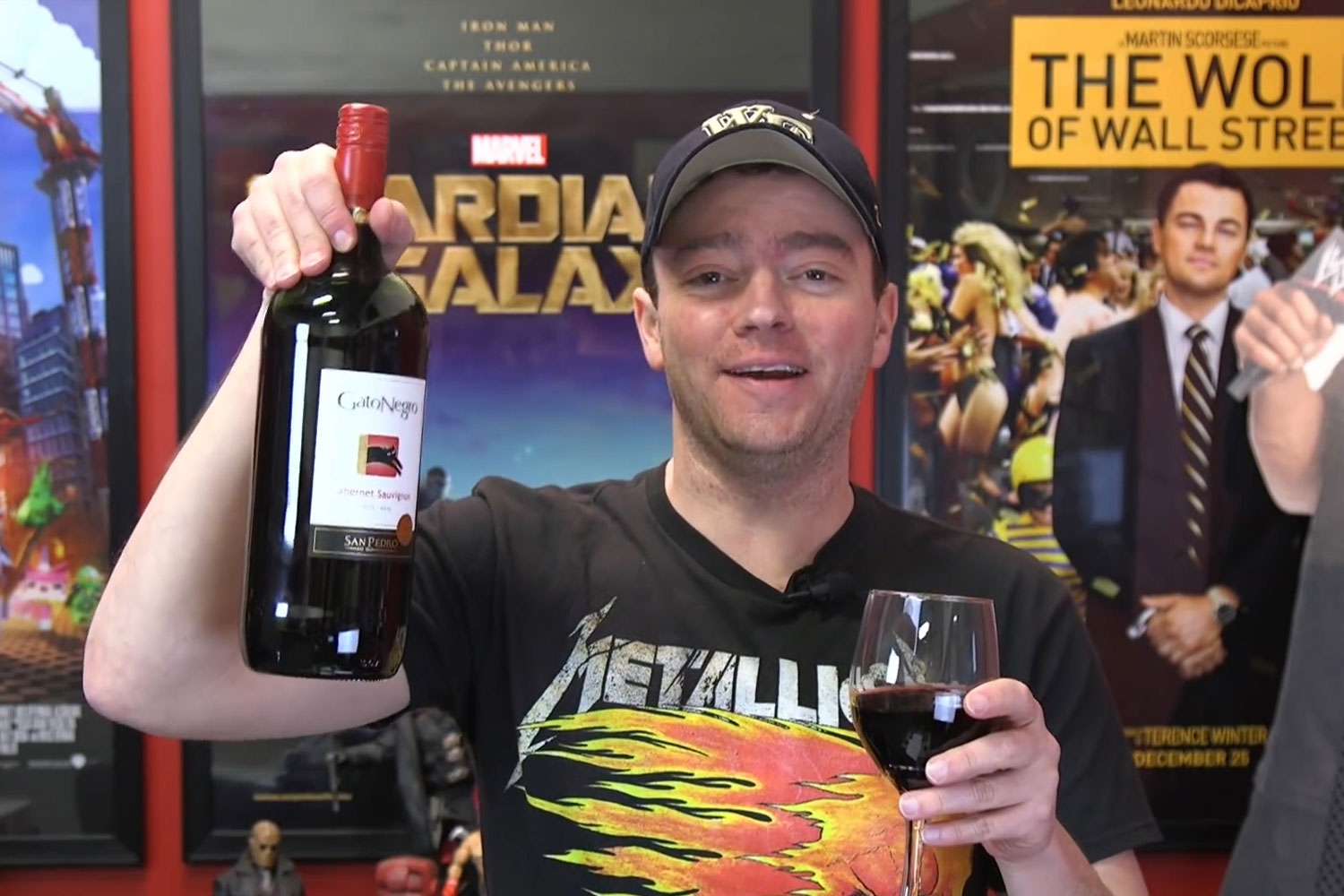 CONCEPT
We created a campaign tied to the GatoNegro brand called Watch.SIP.Watch: an overarching slogan to drive home the lifestyle of sipping GatoNegro wine while watching a favorite series. Our first exploration of the concept centered around the 7th season of the most watched and discussed series on social media – The Walking Dead ("TWD"). This concept was brought to life through a variety of digital, social and video content targeting TWD fans as well as GatoNegro's target audience, activated on Facebook, Instagram, YouTube, Podcasts and various influencer channels exclusive to TWD.
KEY VISUALS
We created four key visuals reflecting GatoNegro's current branding, representing key genres of the TV series: Terror, Action, Romance, and Sci-Fi. In each key visual, we included a different wine offering to pair with each genre, featuring poignant imagery inside of the silhouette of the GatoNegro cat – a key element in GatoNegro's current aesthetic and the face behind the brand.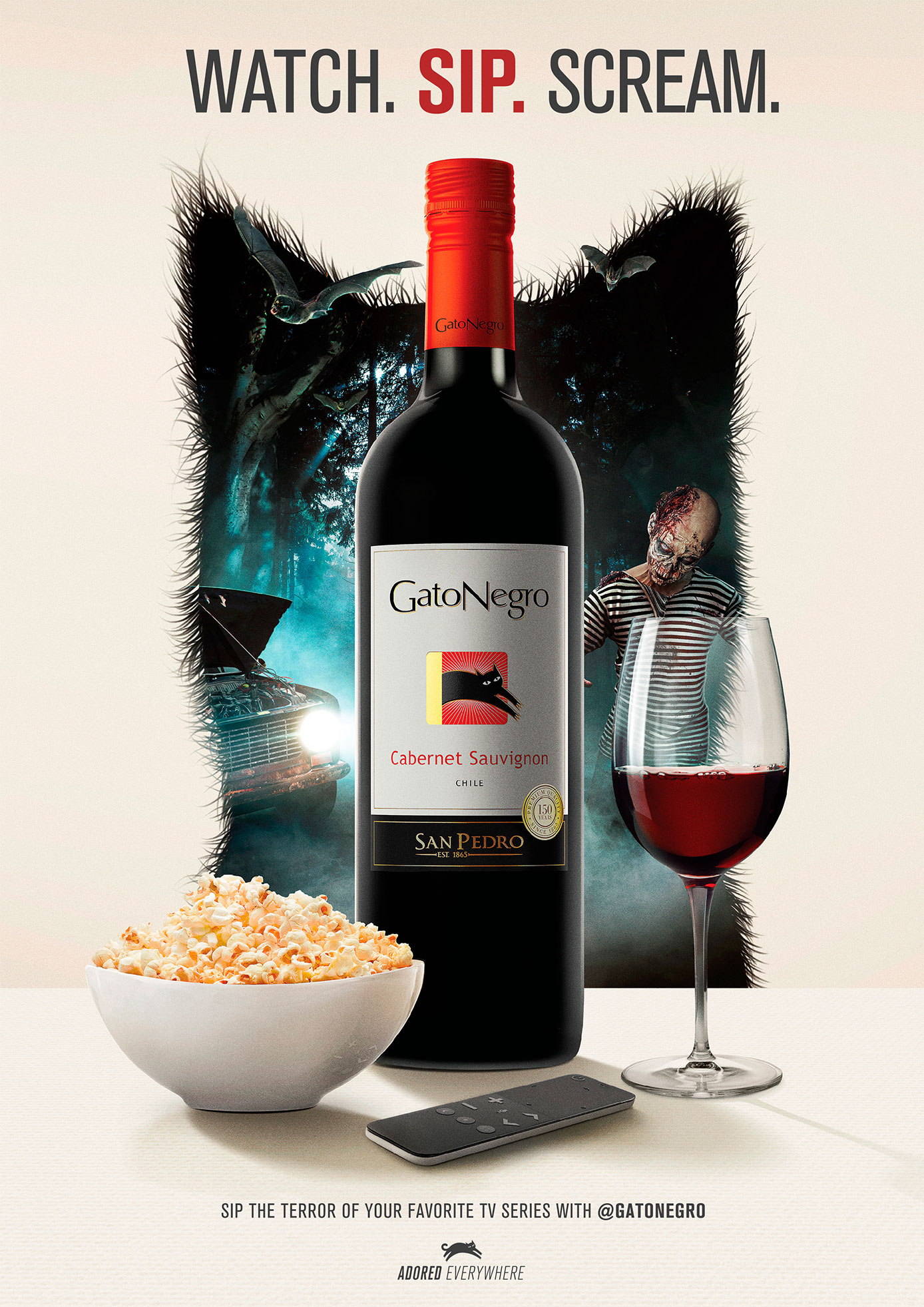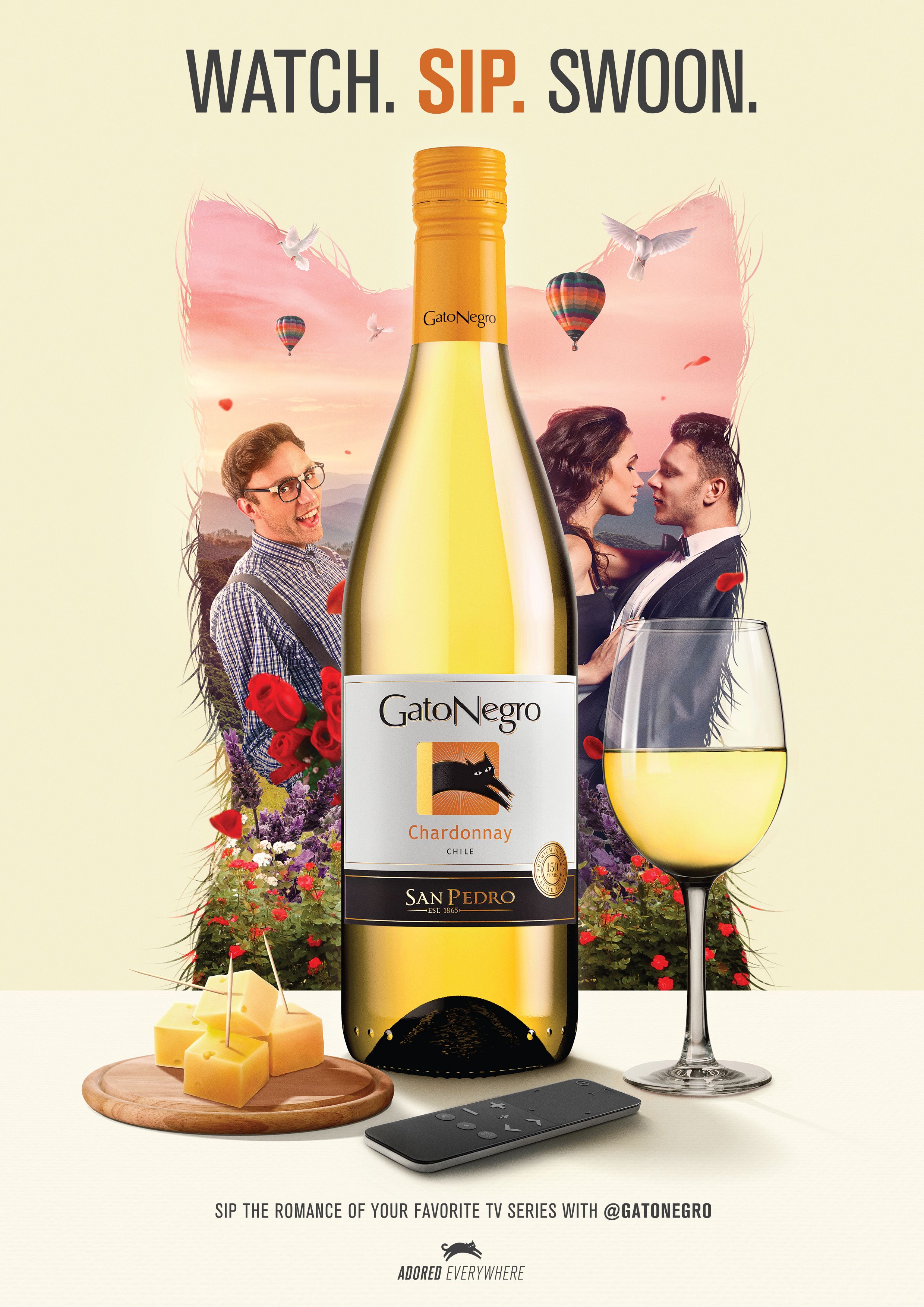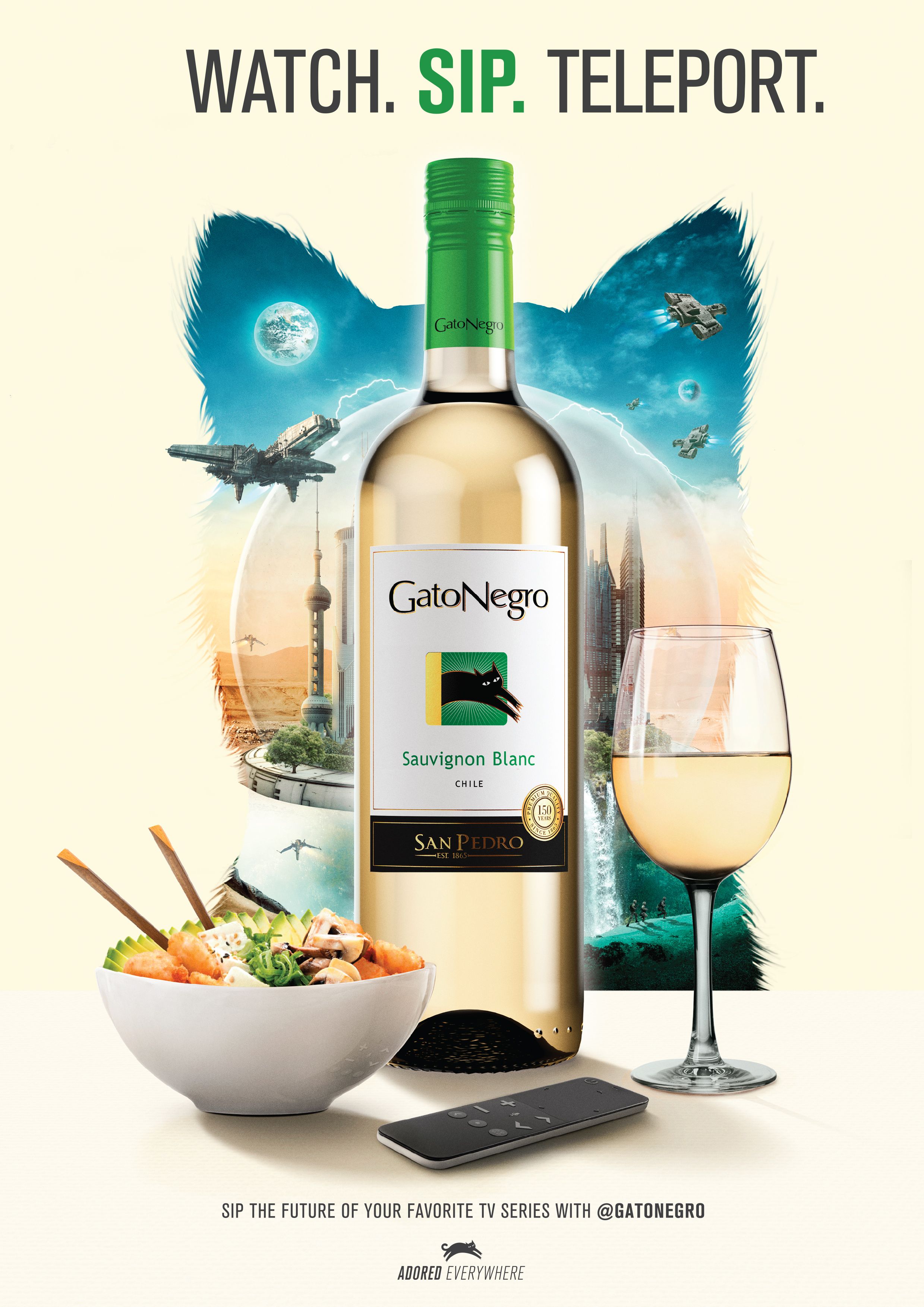 YOUTUBE
As part of the campaign, we created four pre-roll videos related to the four genres and grape varieties communicated in the key visuals. These videos were programmed and segmented to appear before each and every video related to the TV series on YouTube.
Pre-Roll Results
Over 2.5M
Impressions
Over 1M
Reach
800,000+
Engagement
OFFLINE ACTIVATION 
During the third stage of the campaign, DAf arranged for six contest winners to watch the final TWD episode of the season in Morgan's apartment in Grantville, Atlanta, where a number of scenes were filmed. They were also given tours of other film locations in the area and treated to a cocktail party at the house, which was shared via Facebook Live on GatoNegro's fan page so that the entire GatoNegro online community could join in on the activities and be a part of the experience. As if that wasn't enough, attendees were surprised with a real life zombie apocalypse at the end of the final episode as we arranged for zombies to suddenly appear in the apartment and "attack" the winners – making the experience even more realistic. The winners managed to escape by hiding in a nearby building, where they were surprised with a final party hosted by the GatoNegro team. Winners left the experience with TWD memorabilia, memories to last a lifetime, and an even stronger love for GatoNegro wines.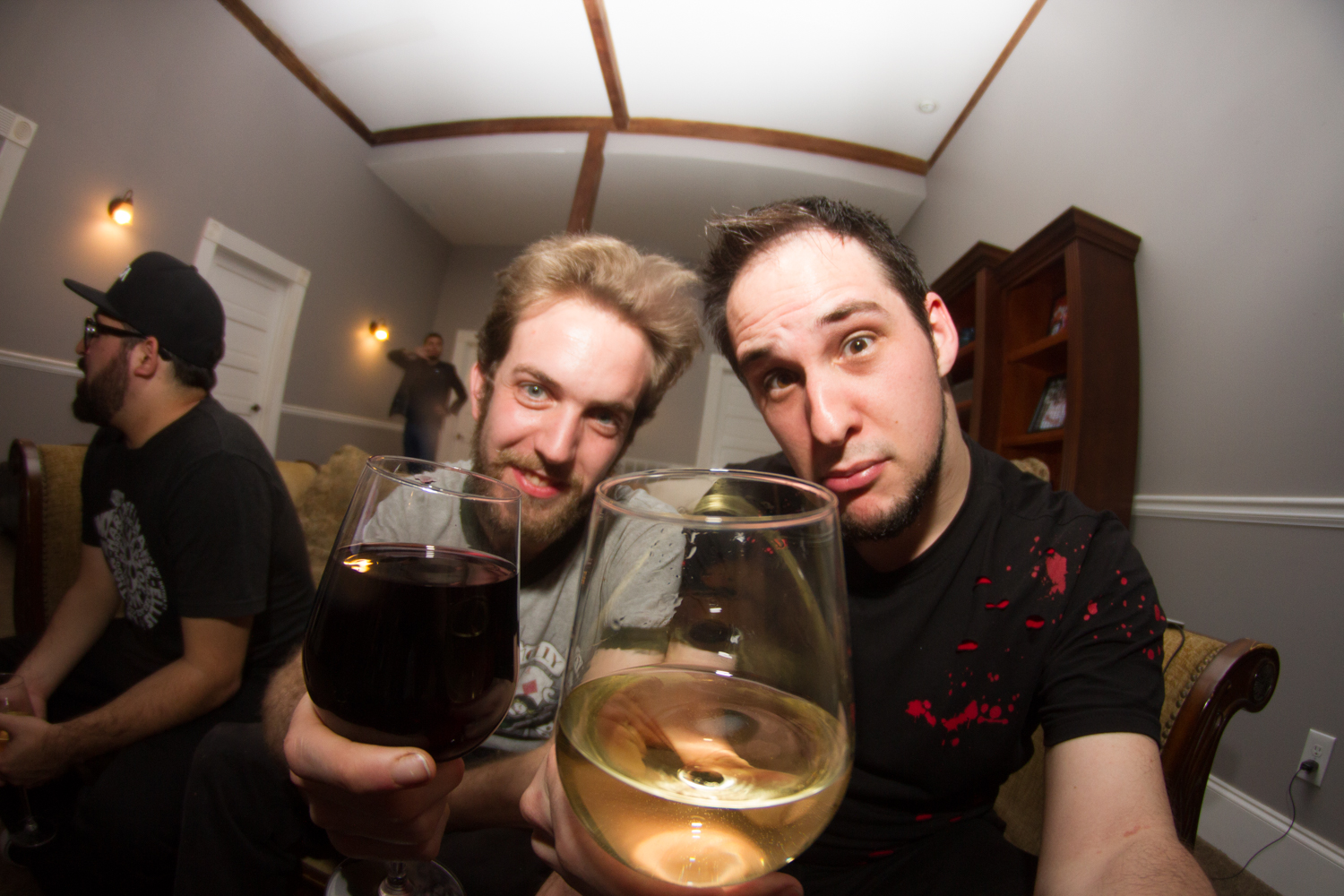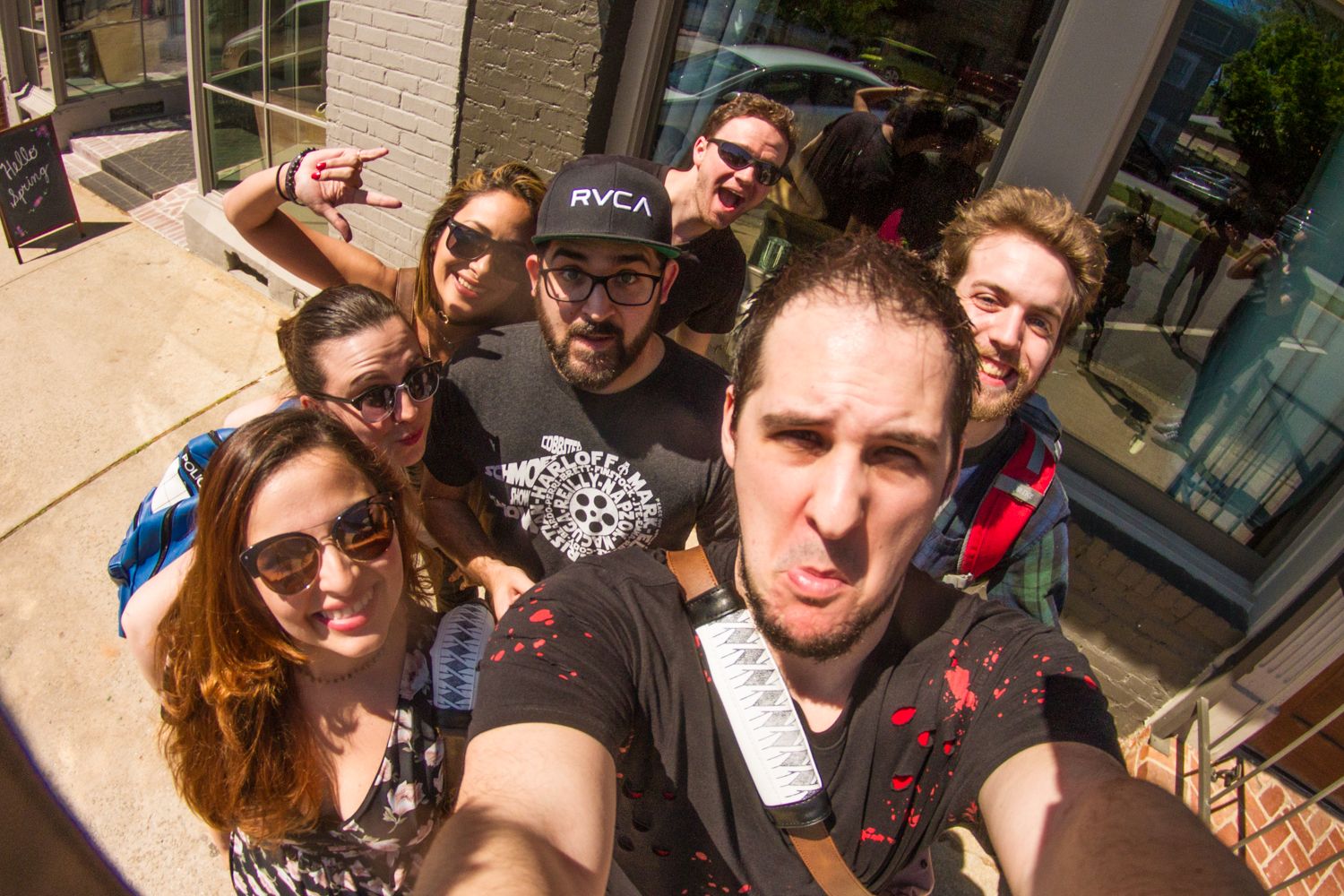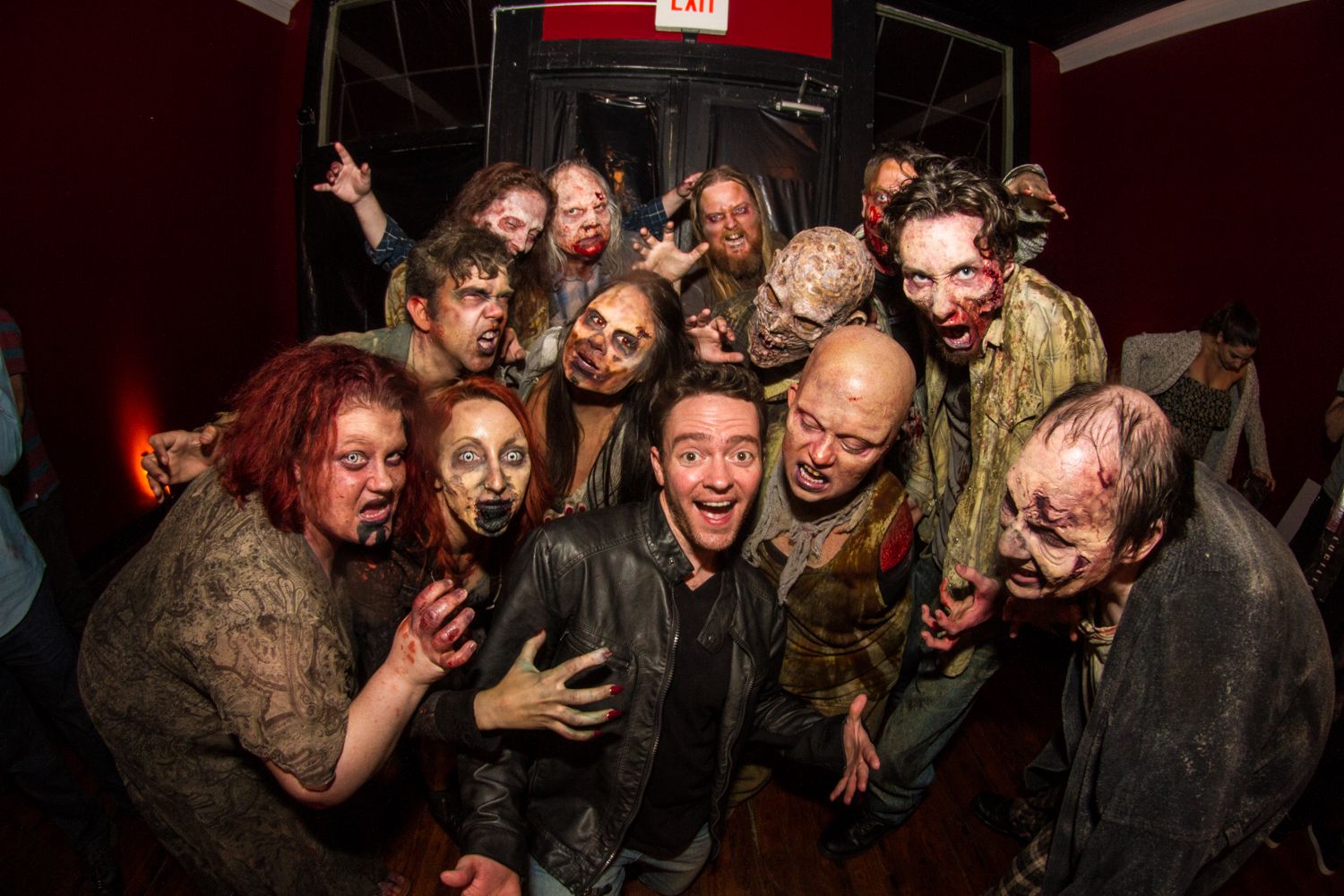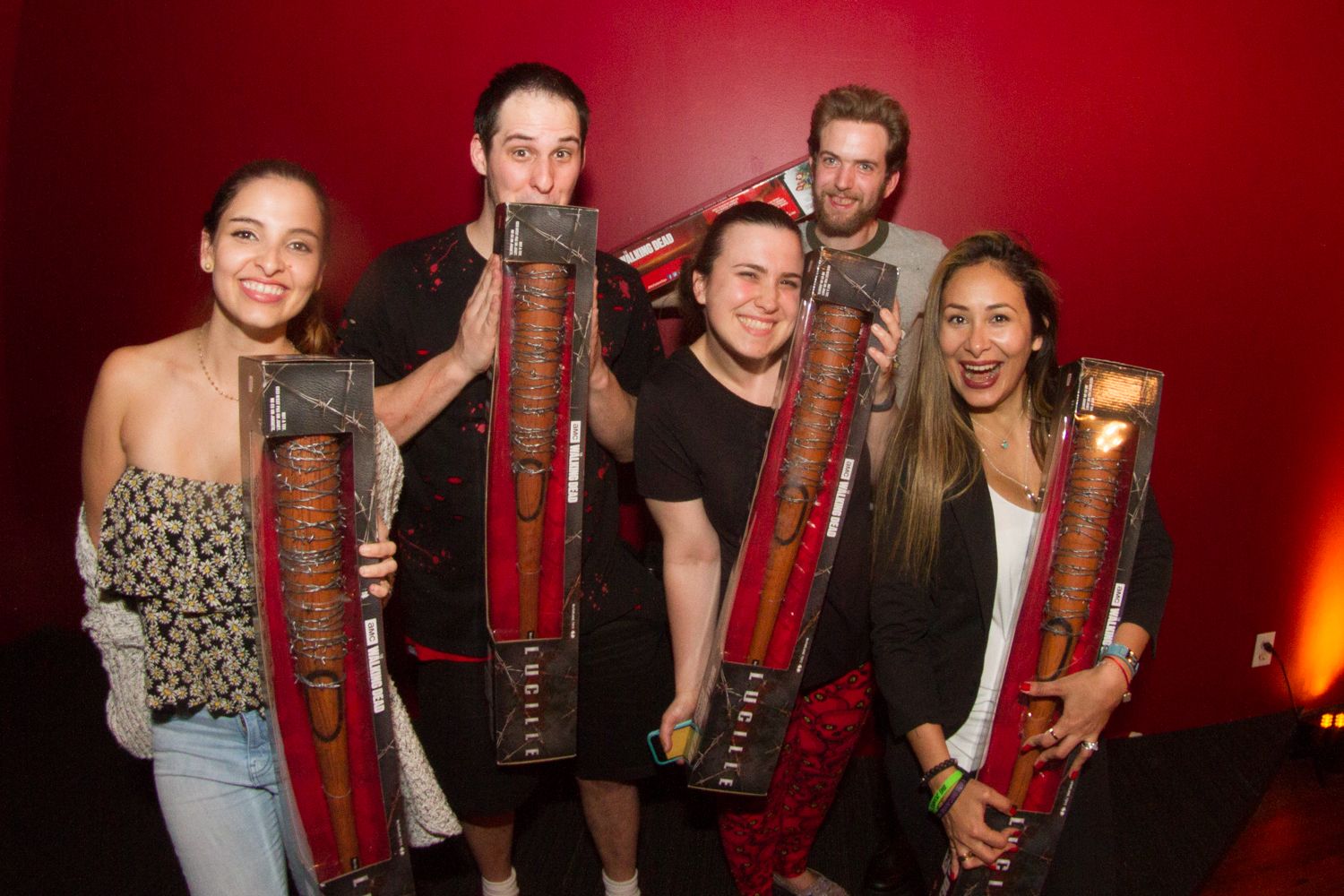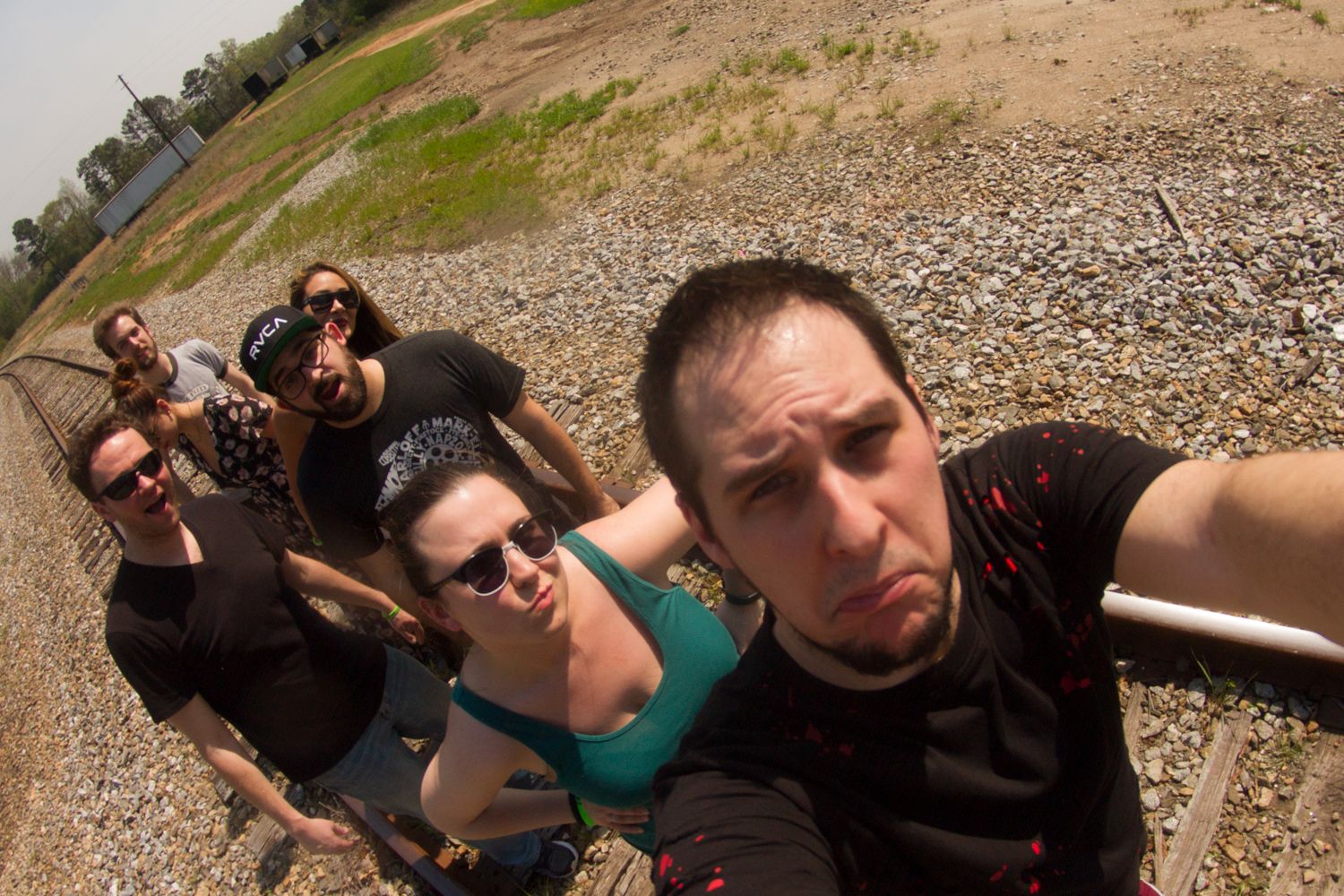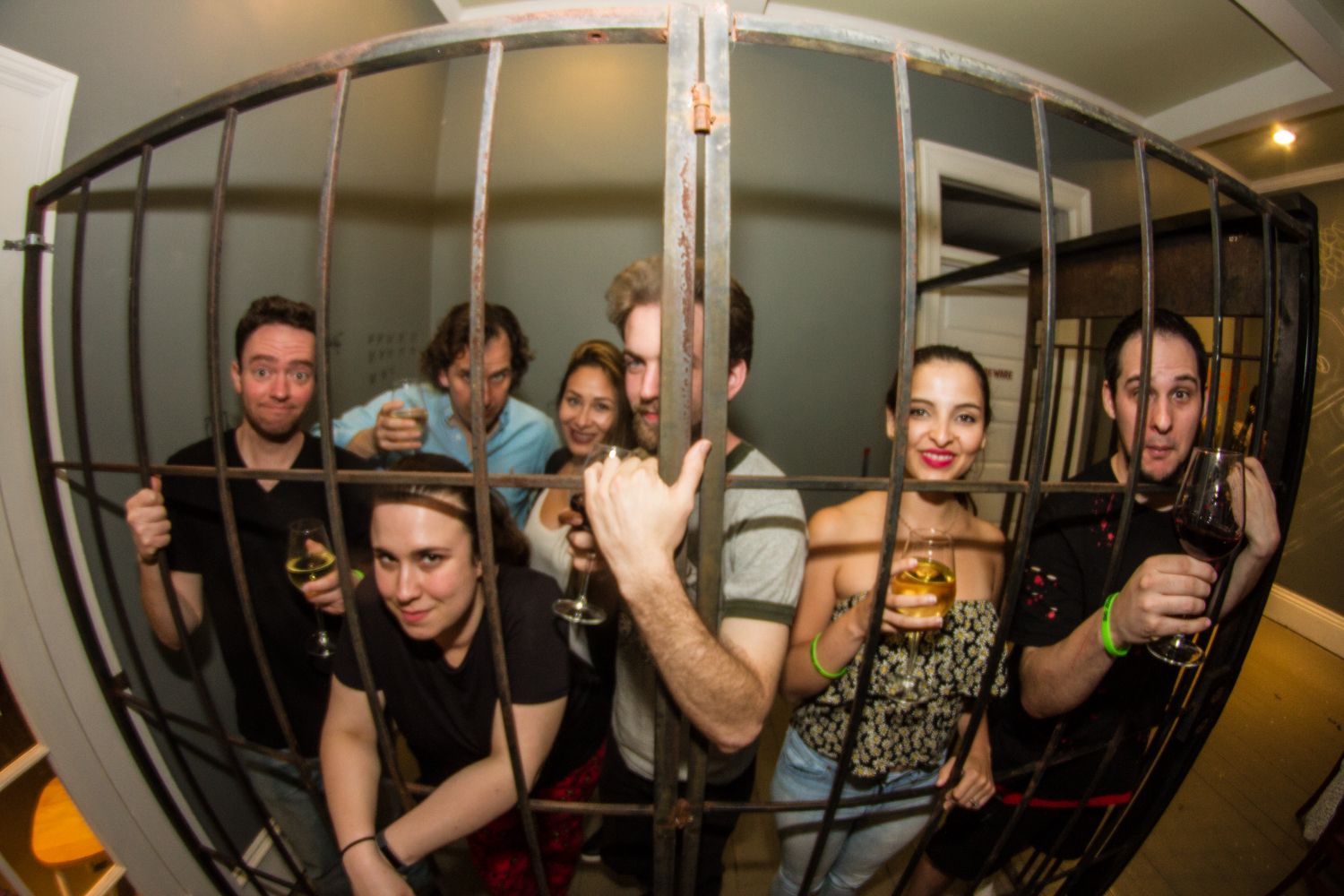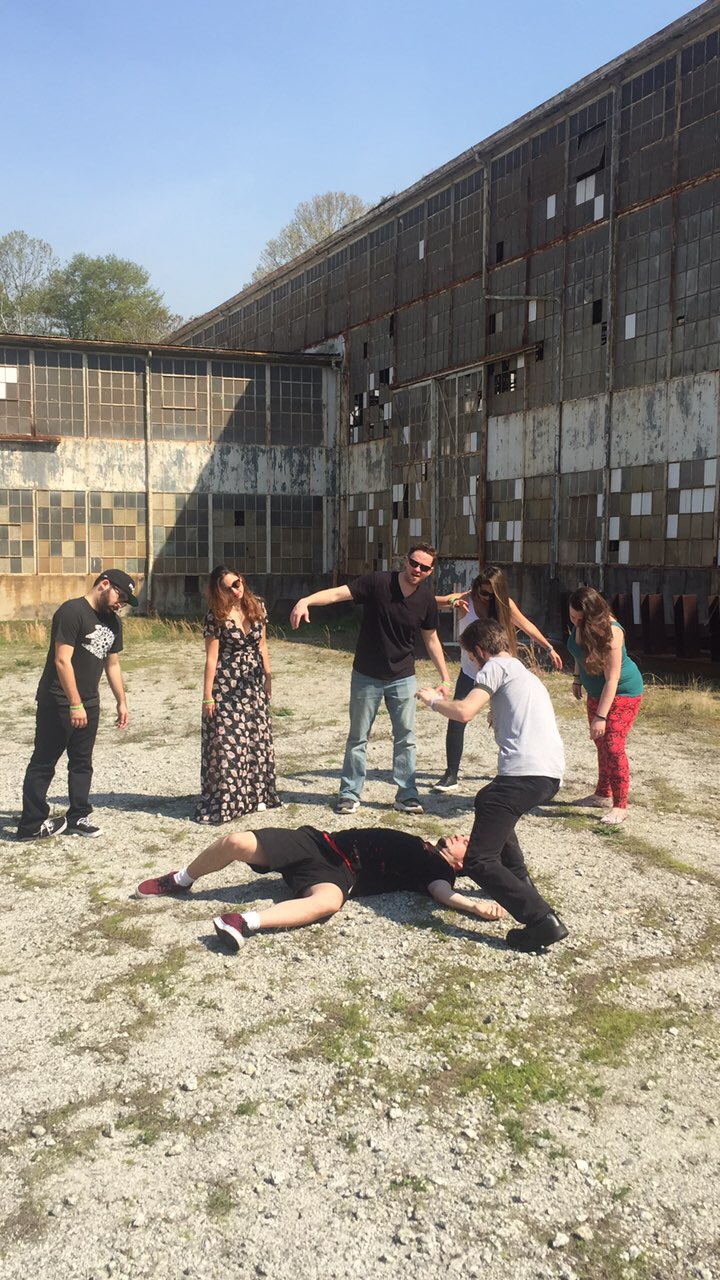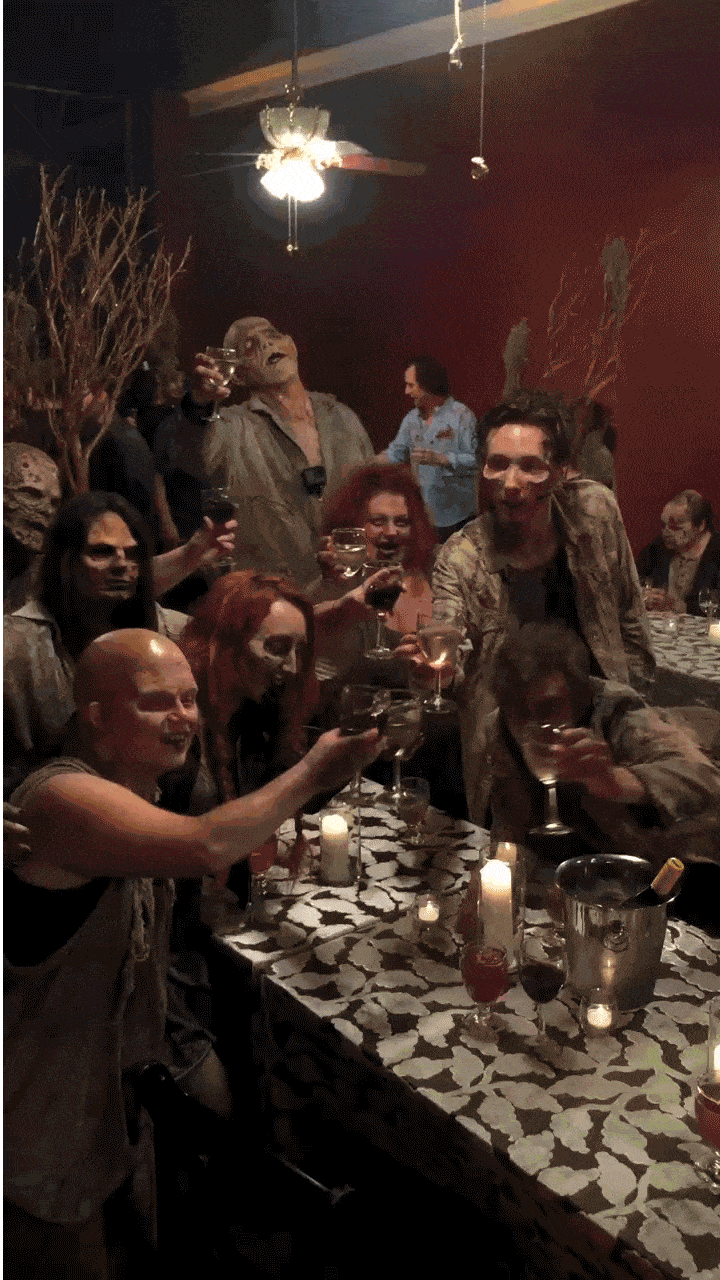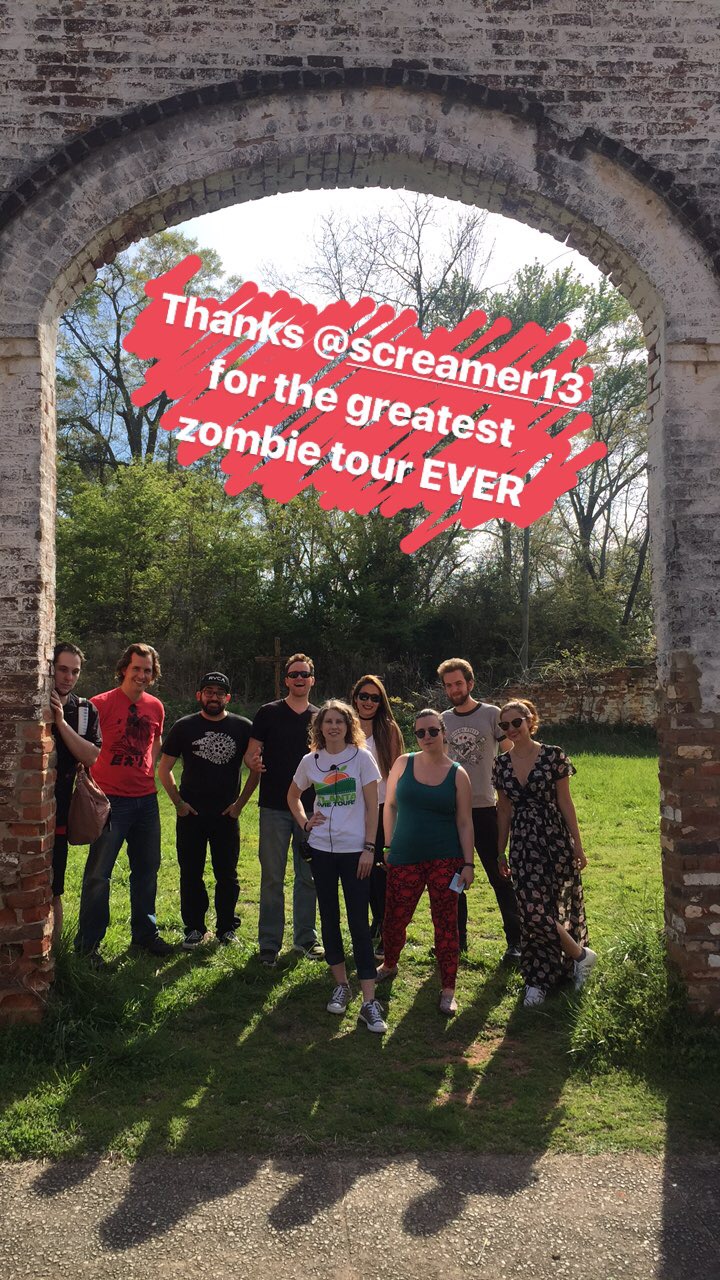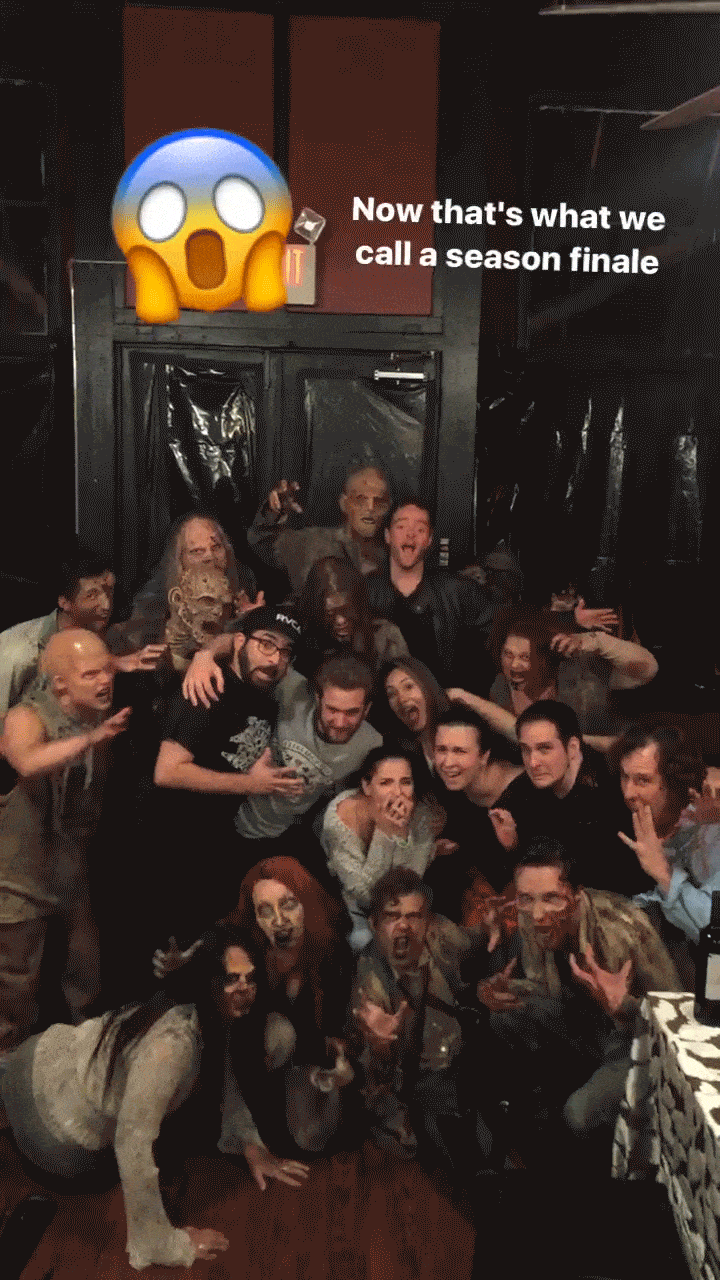 Viral Video
Over 2.7 M 
views to date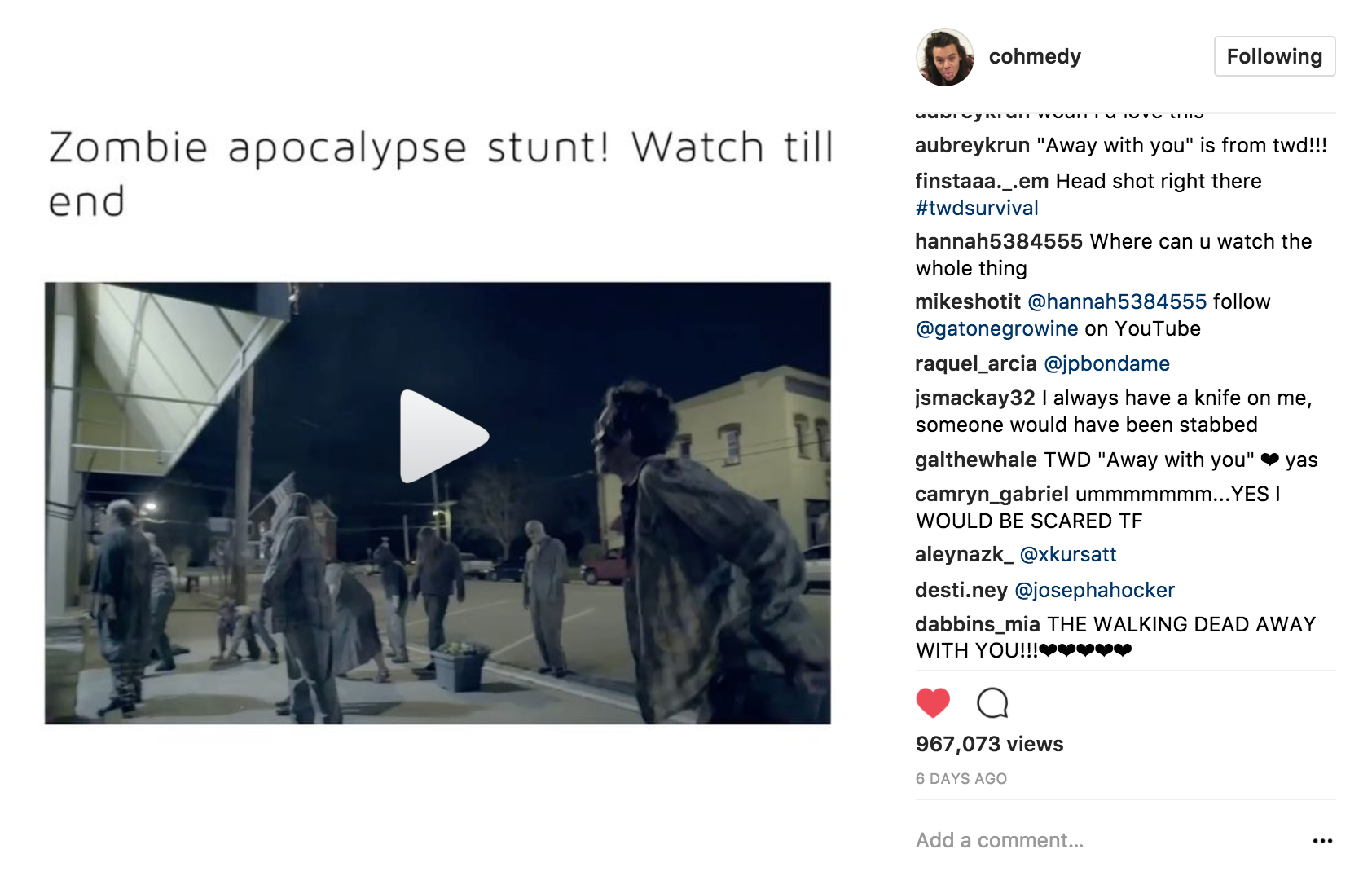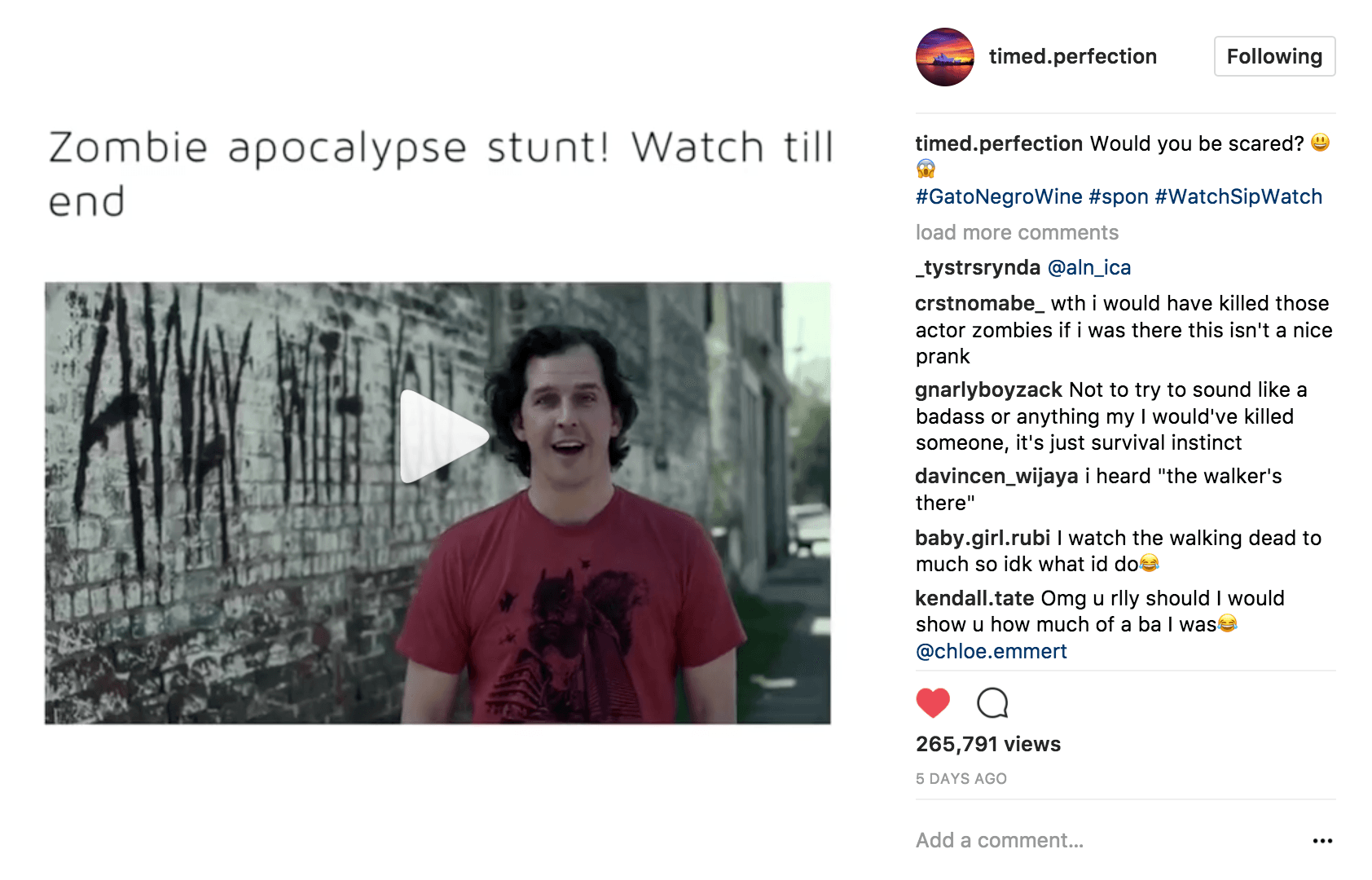 FACEBOOK & INSTAGRAM 
On GatoNegro's official Facebook & Instagram brand pages, DAf created and shared four separate items of content relating to TWD every week – two before, and two after, each episode – as well as two items of content that were related to other TV series running at the time. All content was segmented to appear in the news feeds of those people who showed an active interest in the TV series.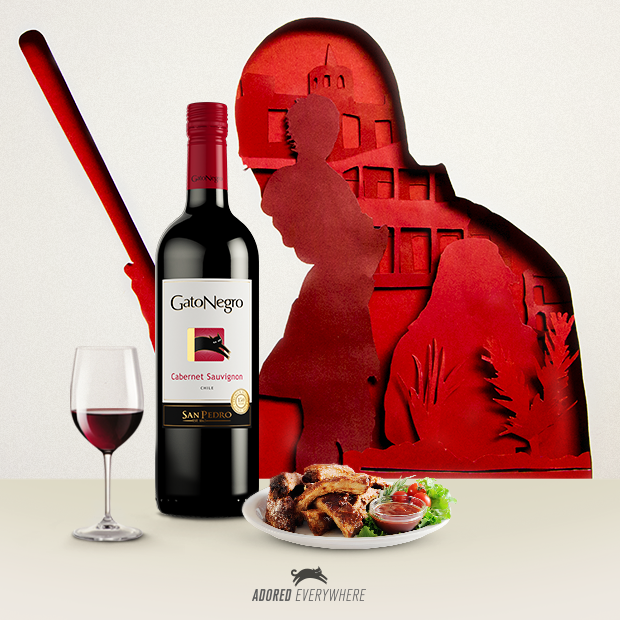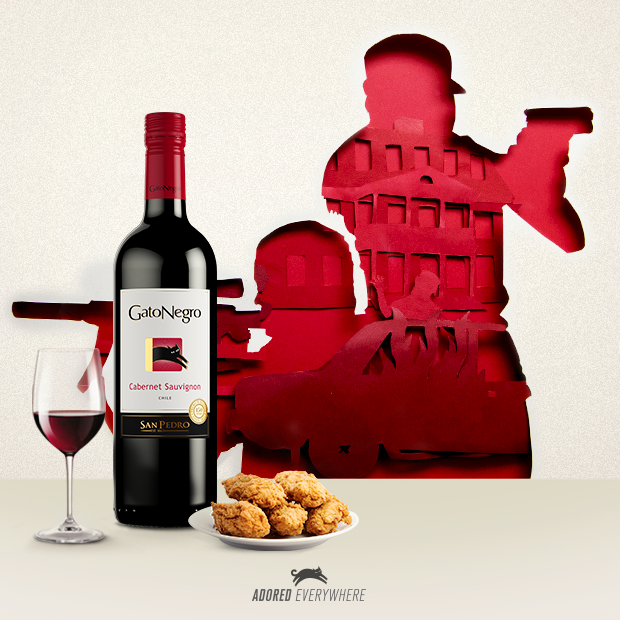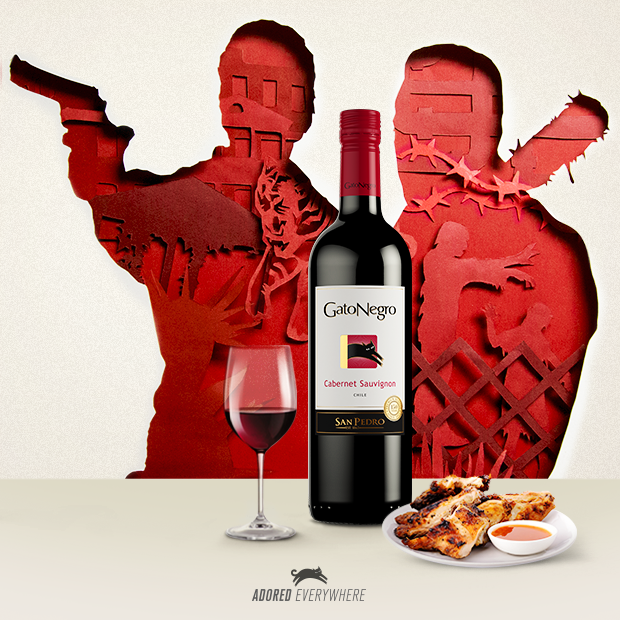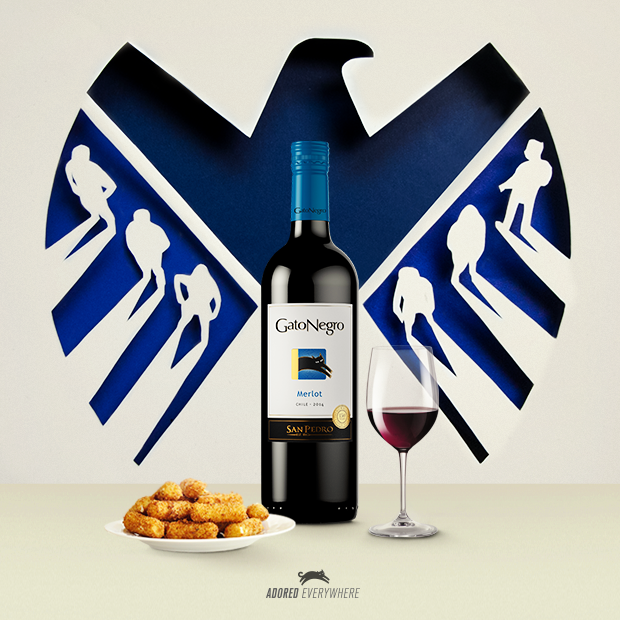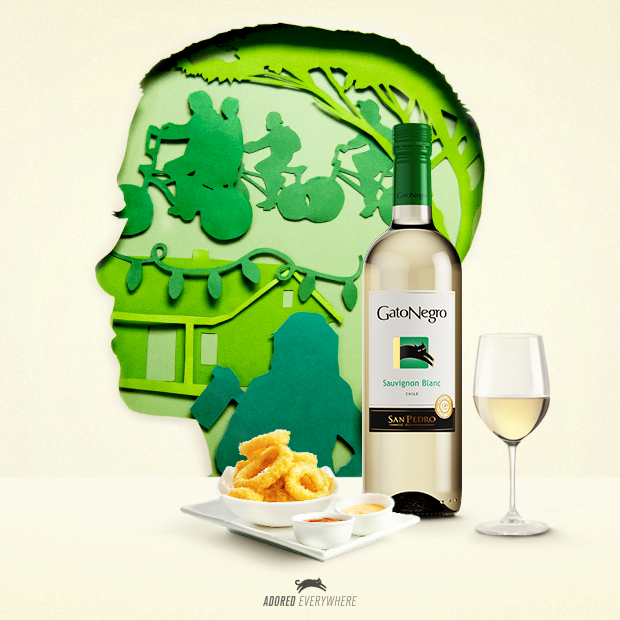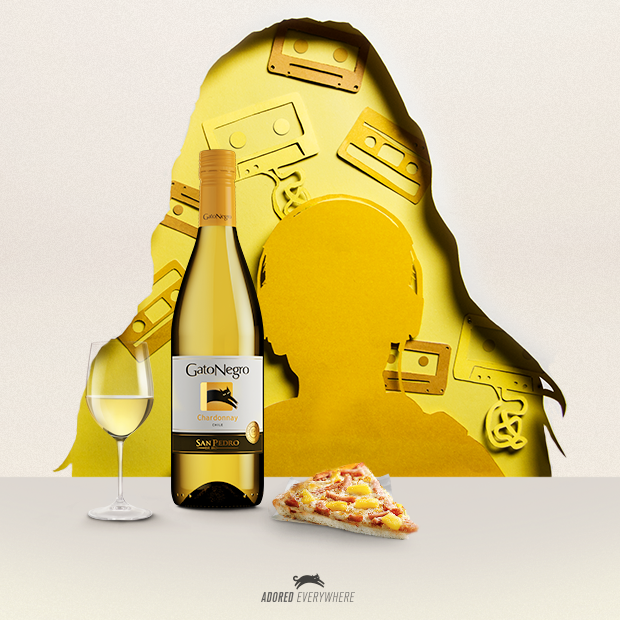 Through social media efforts, DAf also made contact with exclusive fan accounts, such as @thewalkingdeadamc with a following of 1.5M fans. We worked directly with the managers of these accounts in order to share our campaign with interested parties, sharing content sponsored by GatoNegro throughout all eight episodes of the season.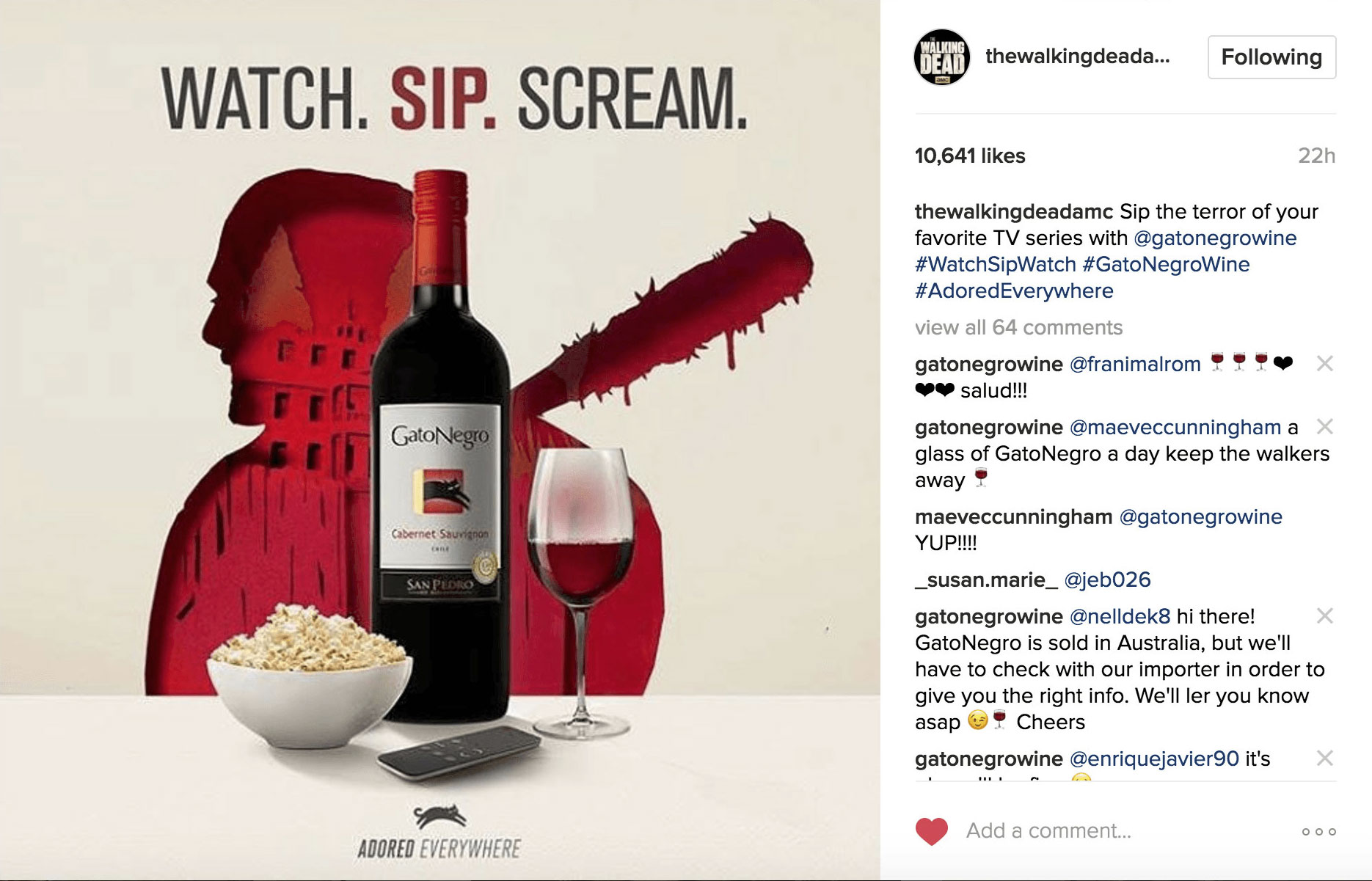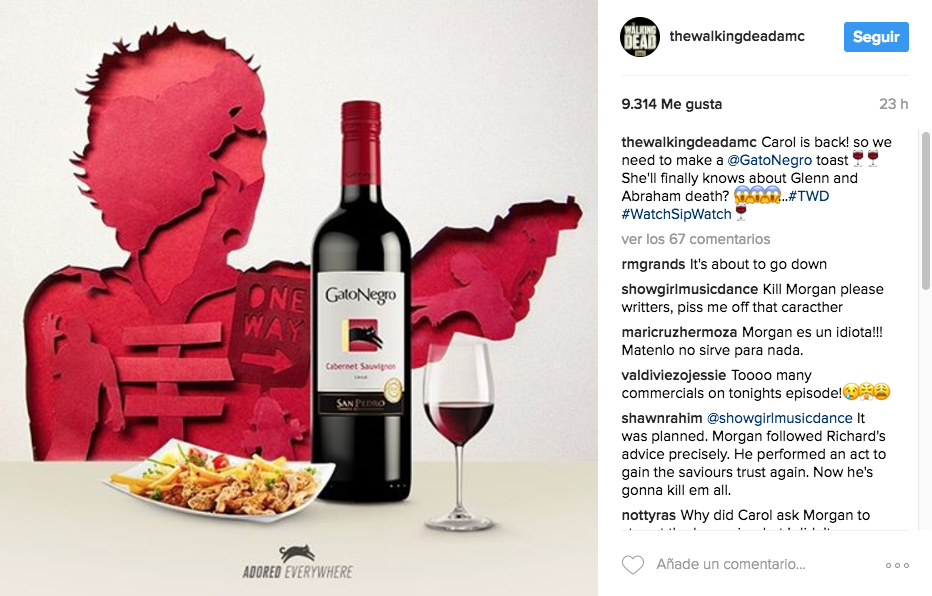 Facebook + Instagram Total Results
Over 9M
Impressions
Over 7.5M
Reach
130,000+
Engagement
PODCAST
Underexplored by many brands, podcasters have loyal followers on diverse topics and devote entire programs exclusively to things they enjoy. Sixty-four percent of podcast followers have purchased a product mentioned in a podcast. With a large quantity of TWD podcasts and thousands of downloads per program, we seized the opportunity to explore and reach exclusive ground inhabited by true fans of TWD, allowing us to make a direct impact on the target audience. GatoNegro became the presenter of each episode in four principal TWD podcast series: The Dead Inside, The Talking Dead, Walker Nation and The Zombie Cast.
Podcast Results
Over 1M
Impressions
675,000+
Downloads
SCHMOES KNOWS
We also worked with the host of "Schmoes Knows" – a YouTube reviews channel with more than 290K subscribers – to incorporate GatoNegro as part of the review each and every TWD episode while enjoying a glass of the brand's wine. We also tapped into the YouTube reviews channel, "What the Flick" – which has over 175K subscribers – and the entertainment YouTuber Katie Wilson to help increase consumer reach at the end of the campaign.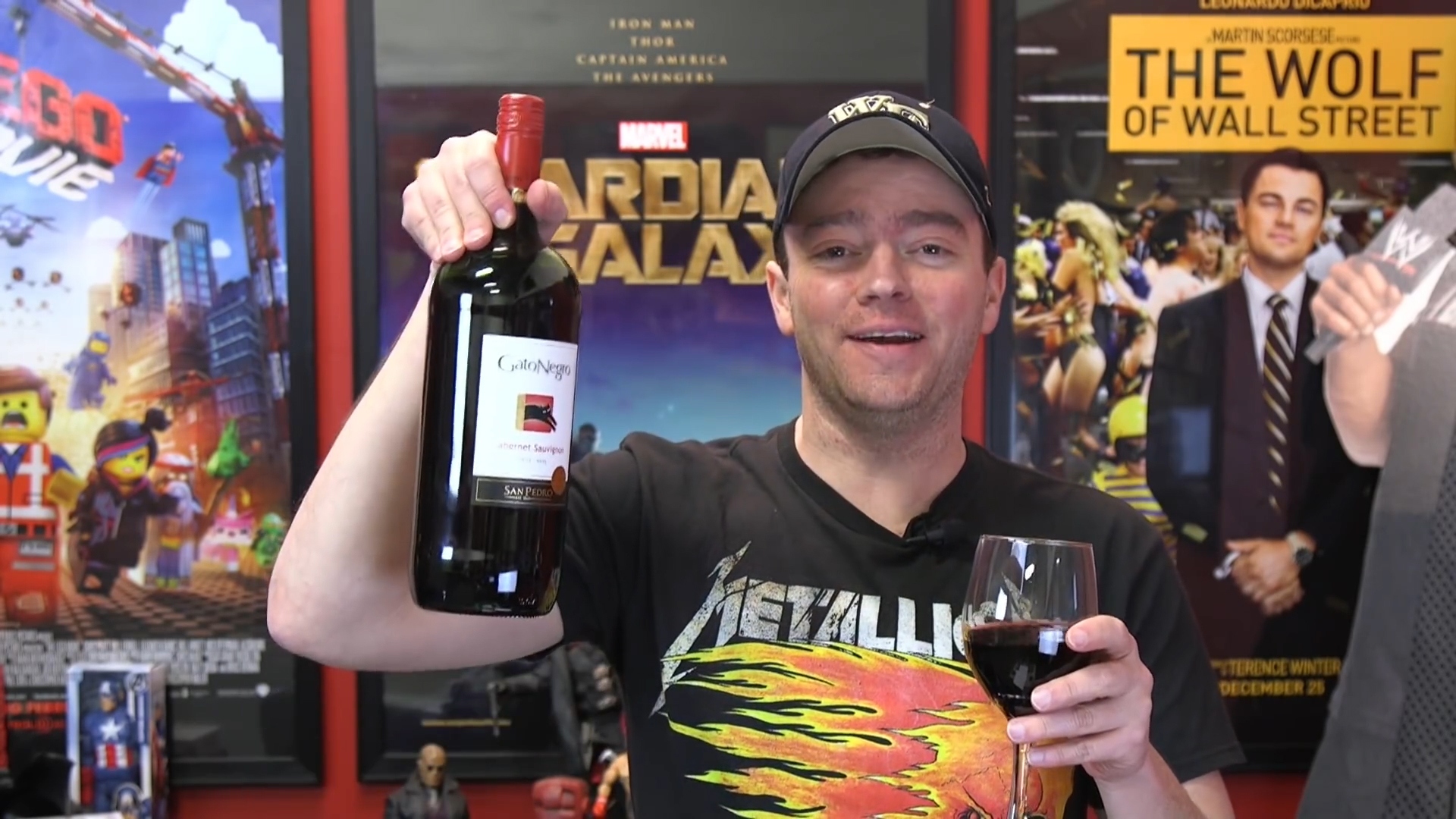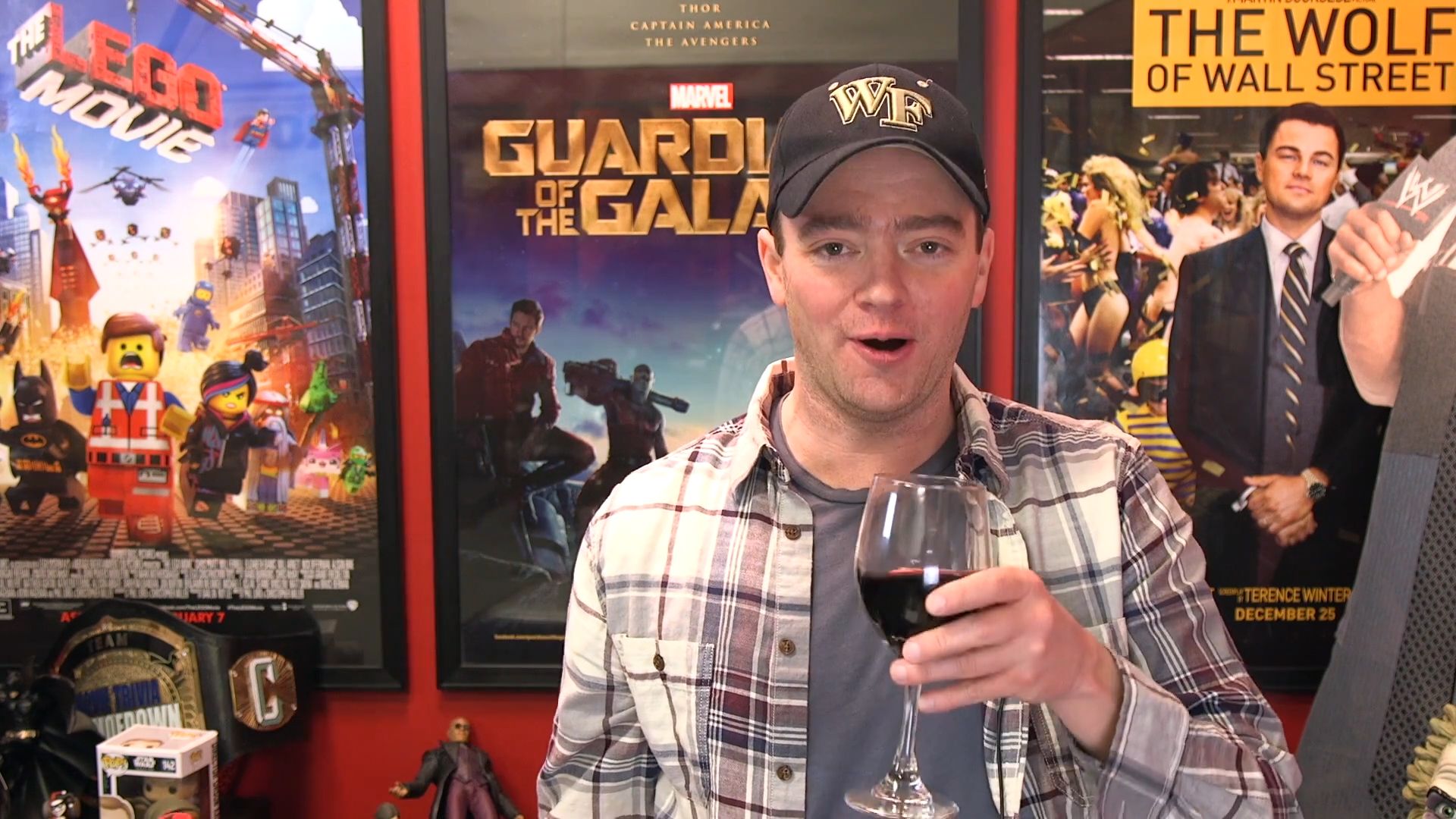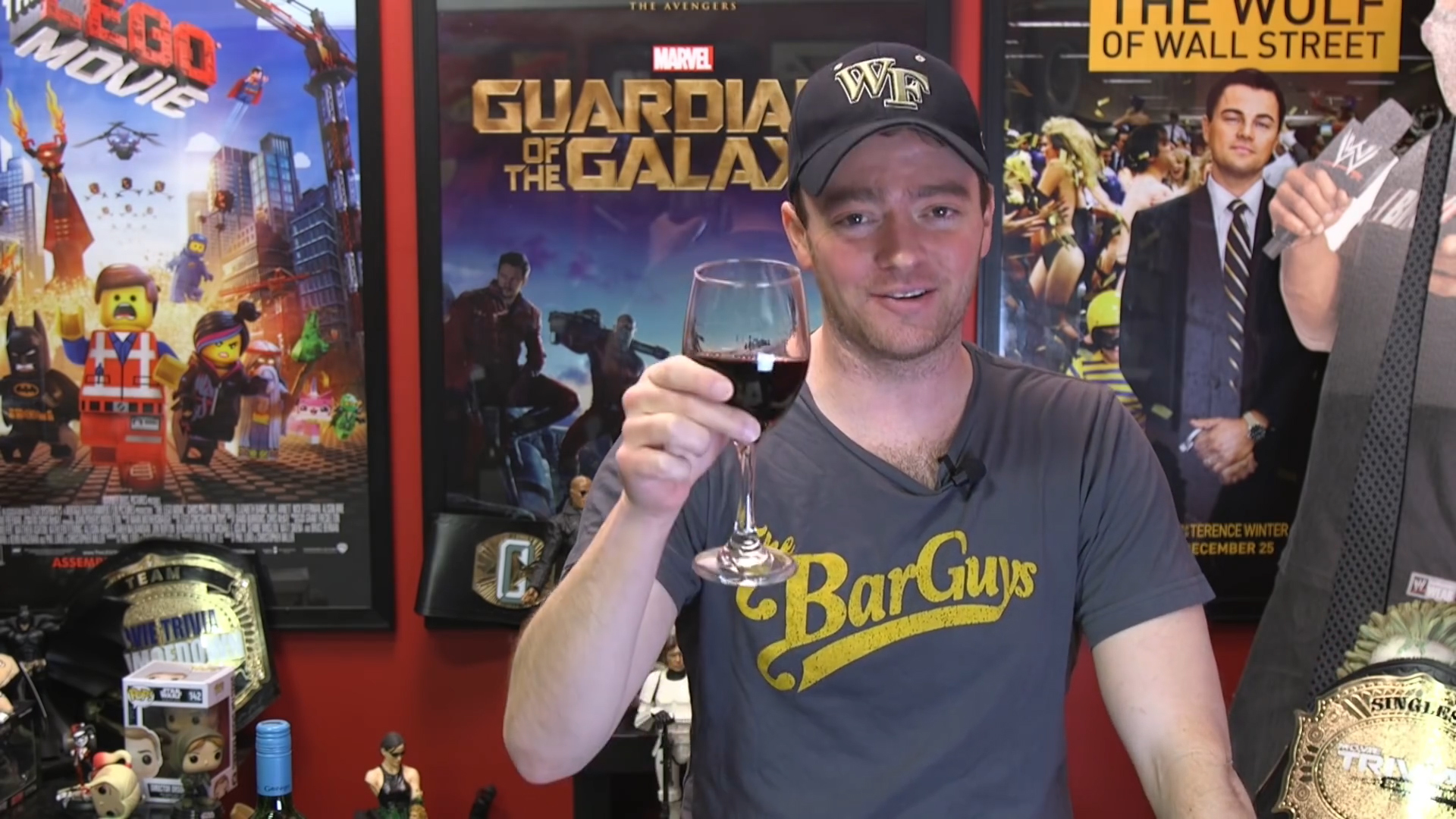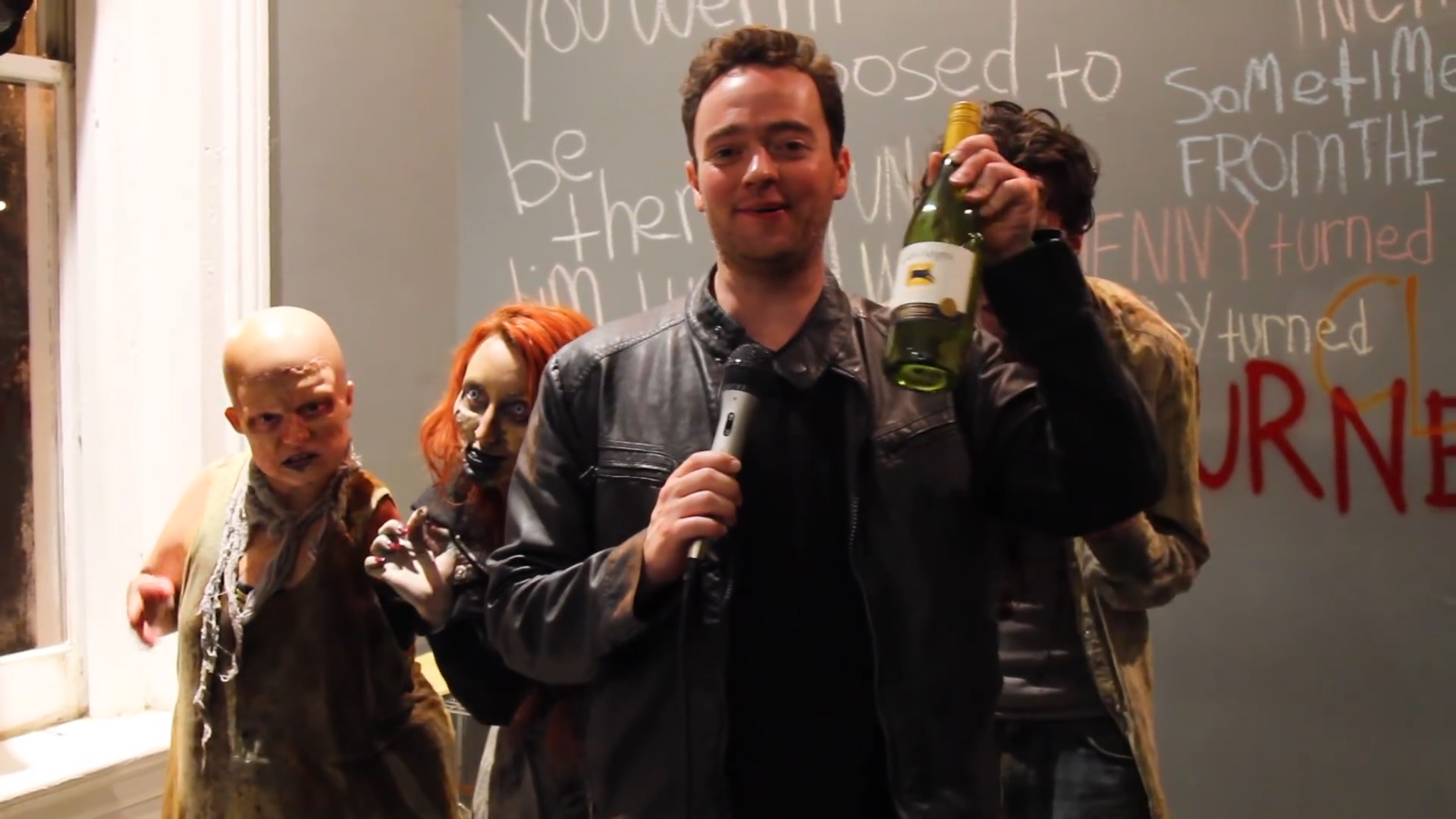 Schmoes Knows Results
Over 1M
Impressions
380,000+
Views
630,000+
Reach
6,000+
Engagement
CONTEST
During the second stage of the campaign, we began communicating information about the offline activation with TWD fans through weekly competitions and a final grand prize: the chance to live a zombie experience in Morgan's (a main TWD character's) apartment.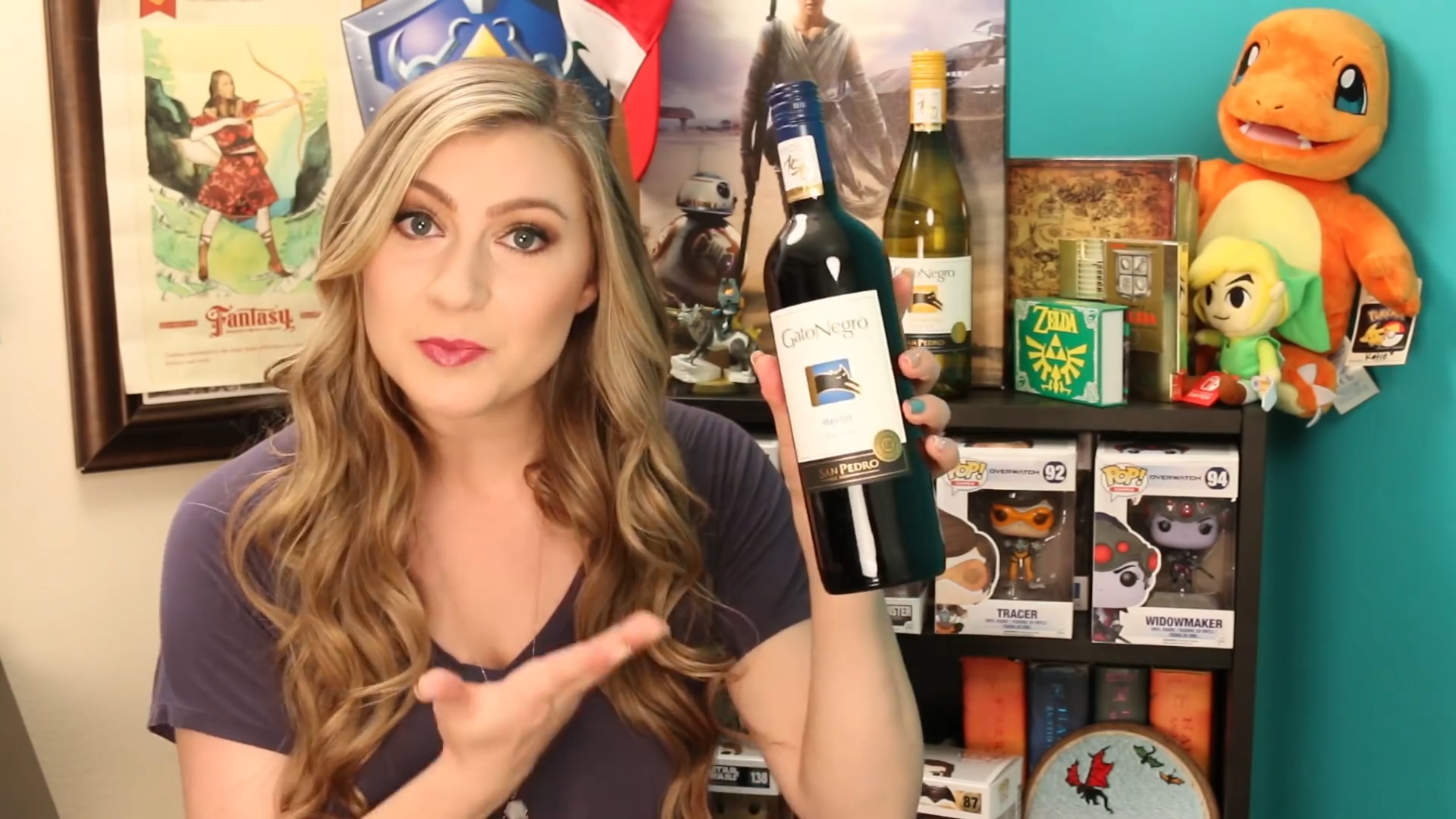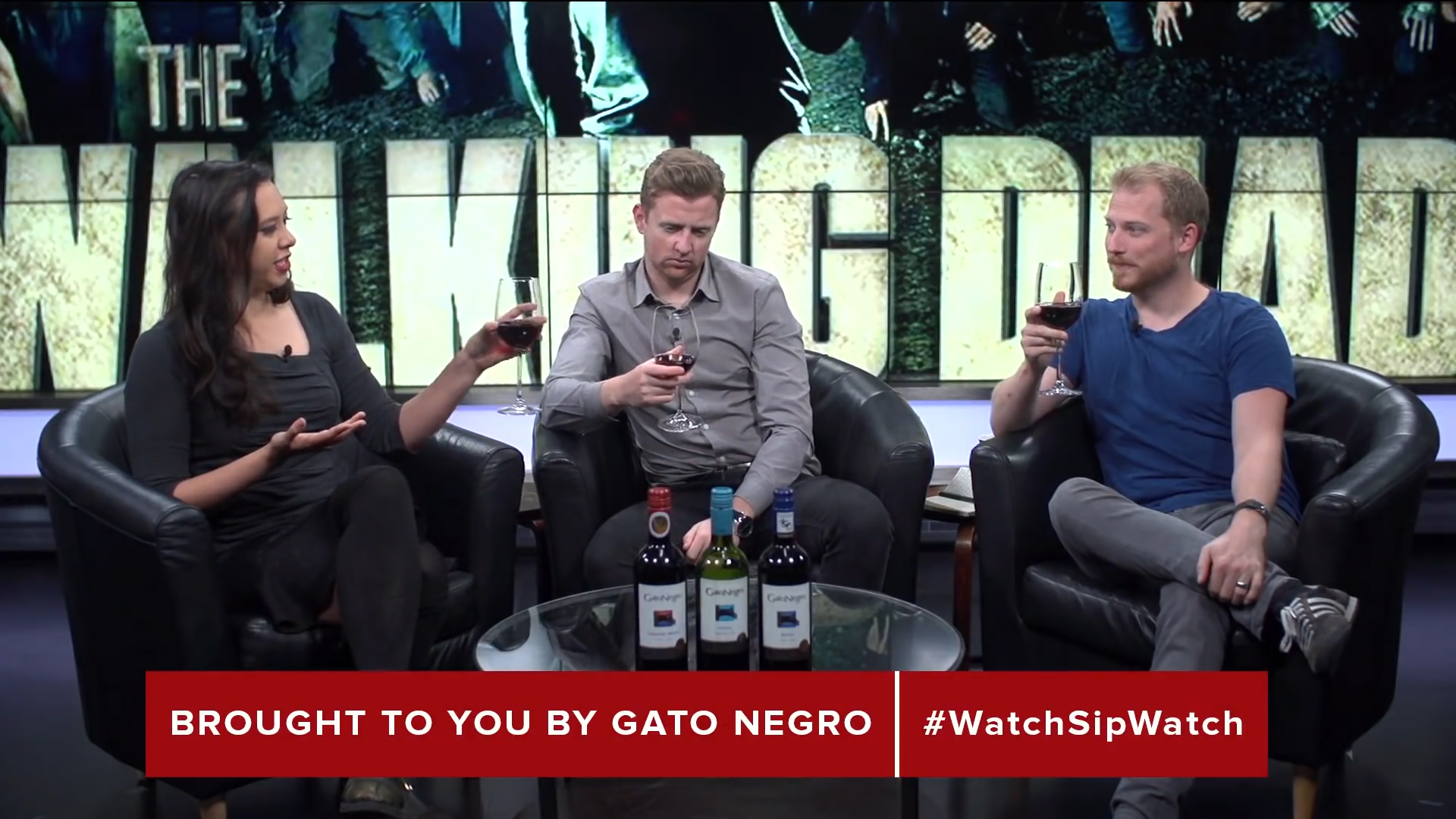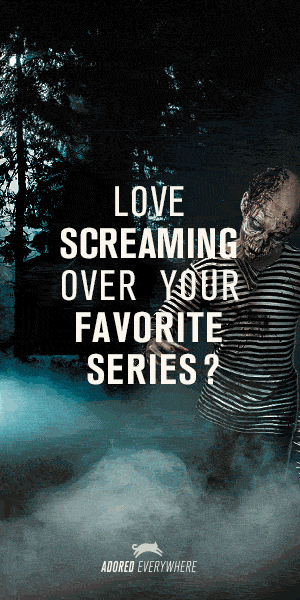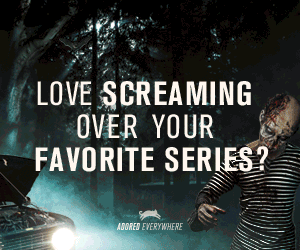 Banner Campaign Results
Over 42M
Impressions
12,000+
Reach
12,000
Engagement
INFLUENCER MARKETING 
To increase the buzz relating to GatoNegro during the final episode of TWD, we worked with 11 influencers across a range of categories – including lifestyle, bloggers, TV hosts and comedians. These influencers simultaneously posted a photo of themselves enjoying the end of the season, accompanied by a bottle of GatoNegro wine – helping to promote the brand as the best companion for TV series lovers.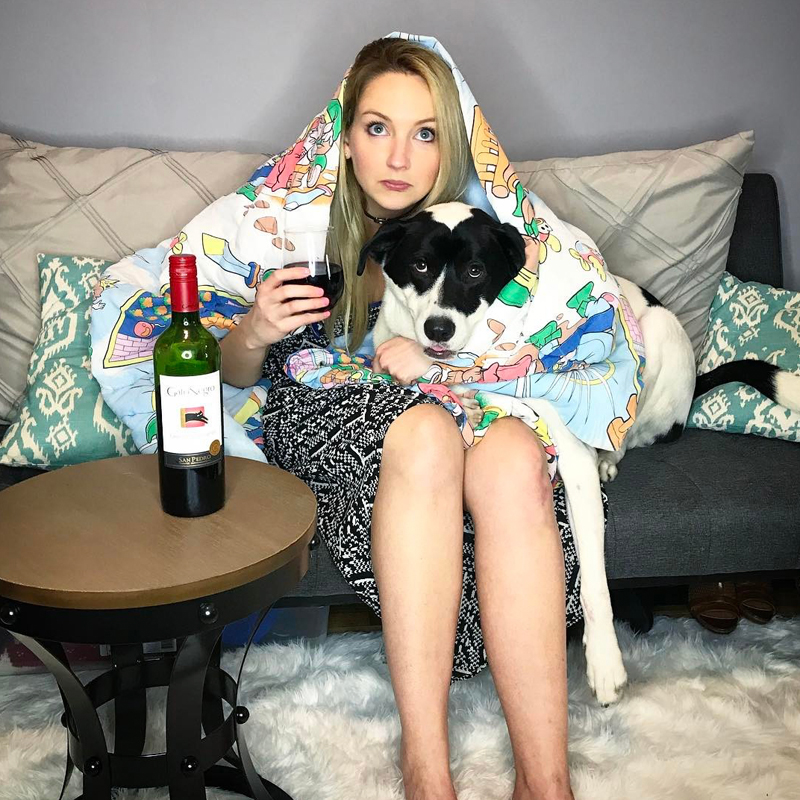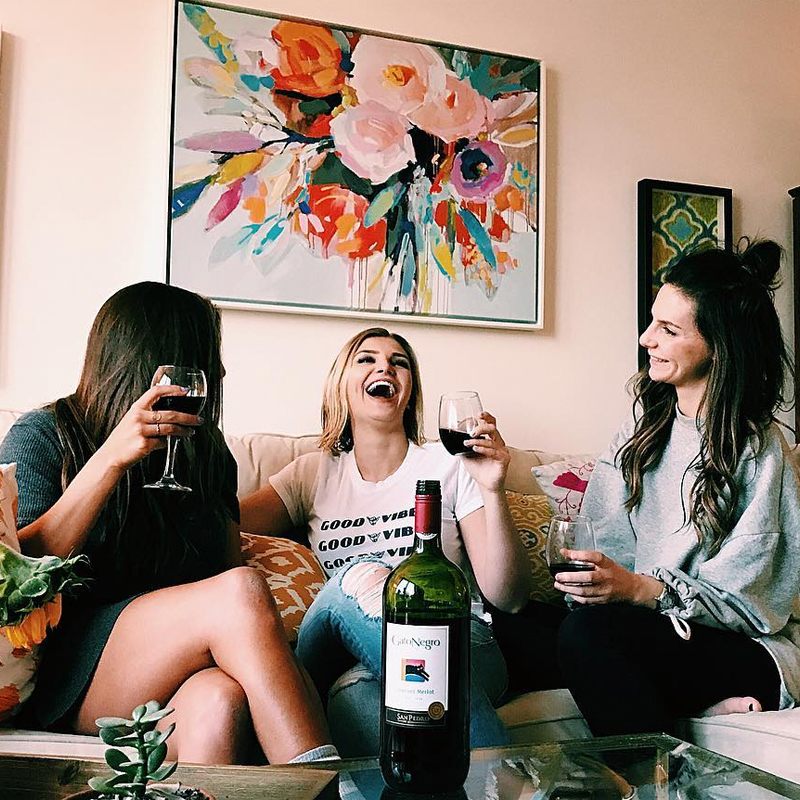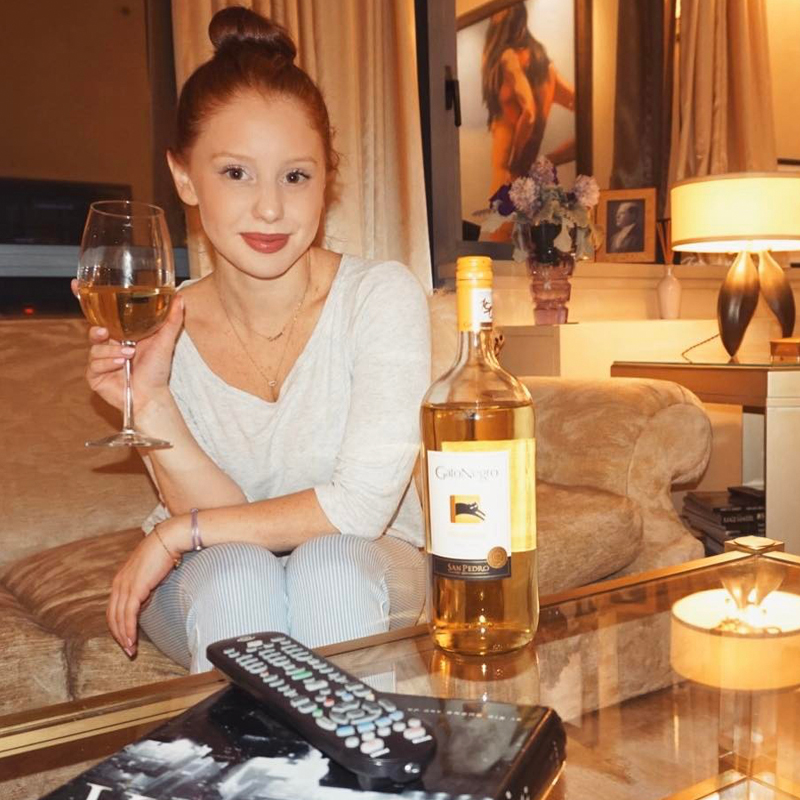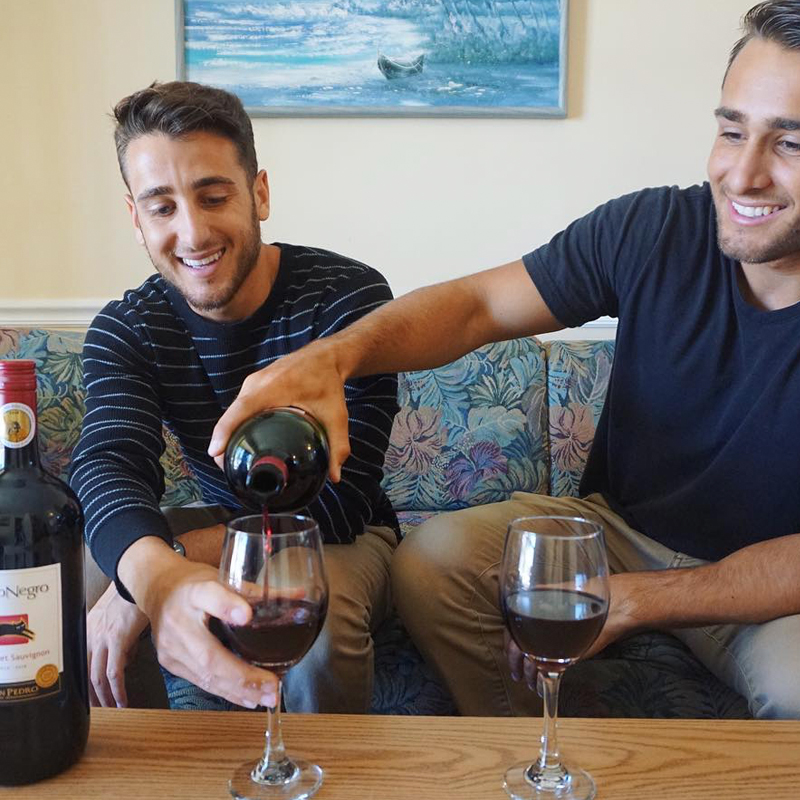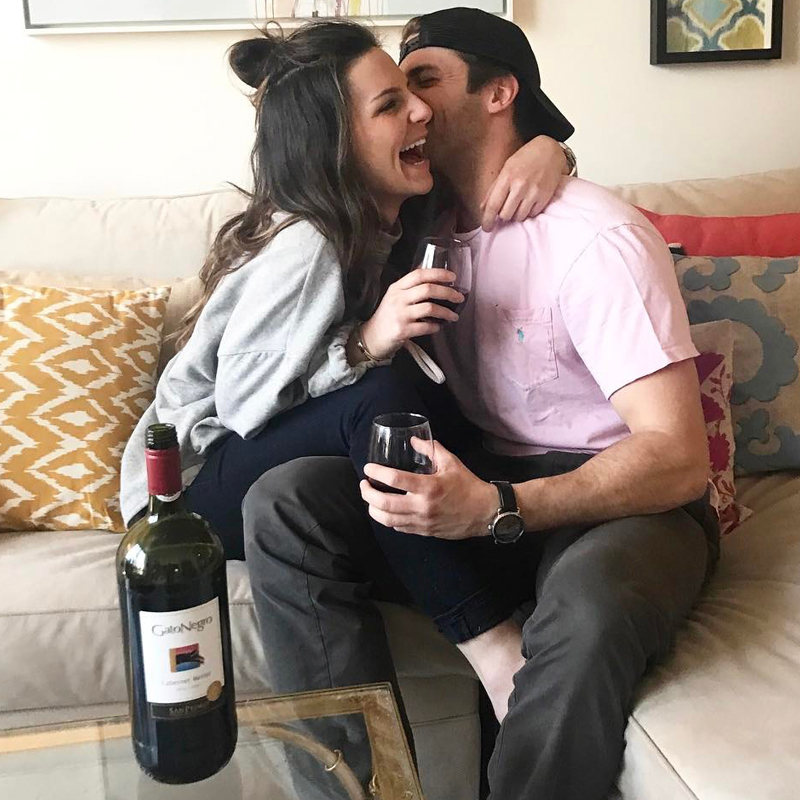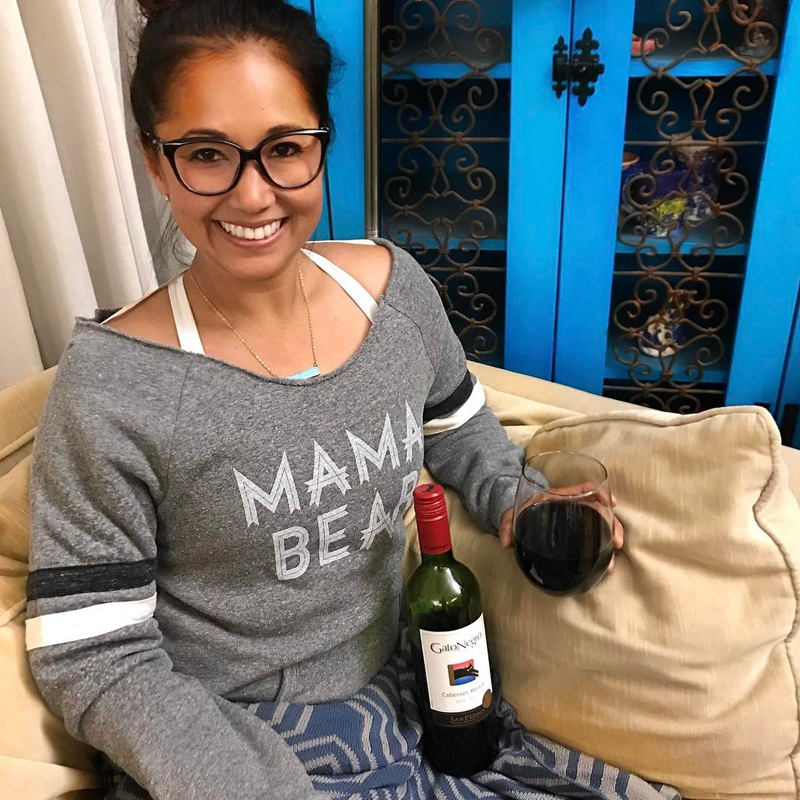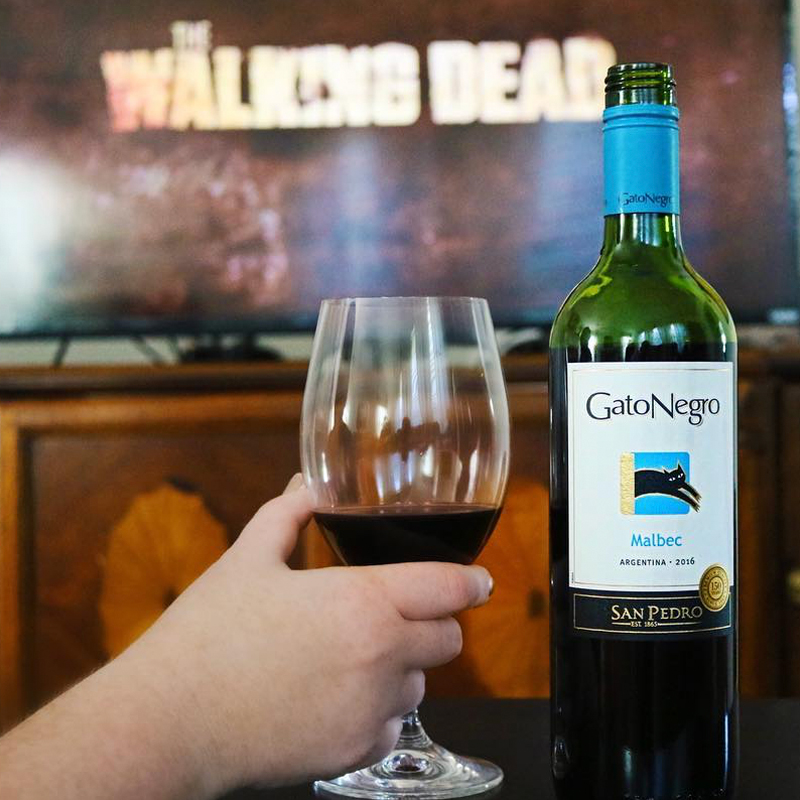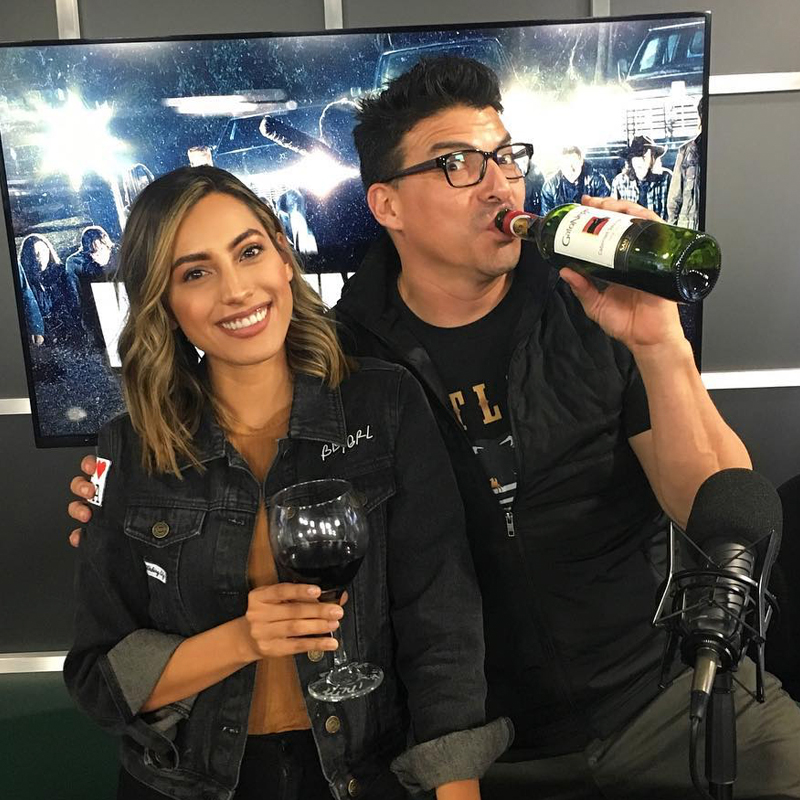 TARGET
U.S. millennial wine consumers.
We siezed the opportunity to explore and reach exclusive ground.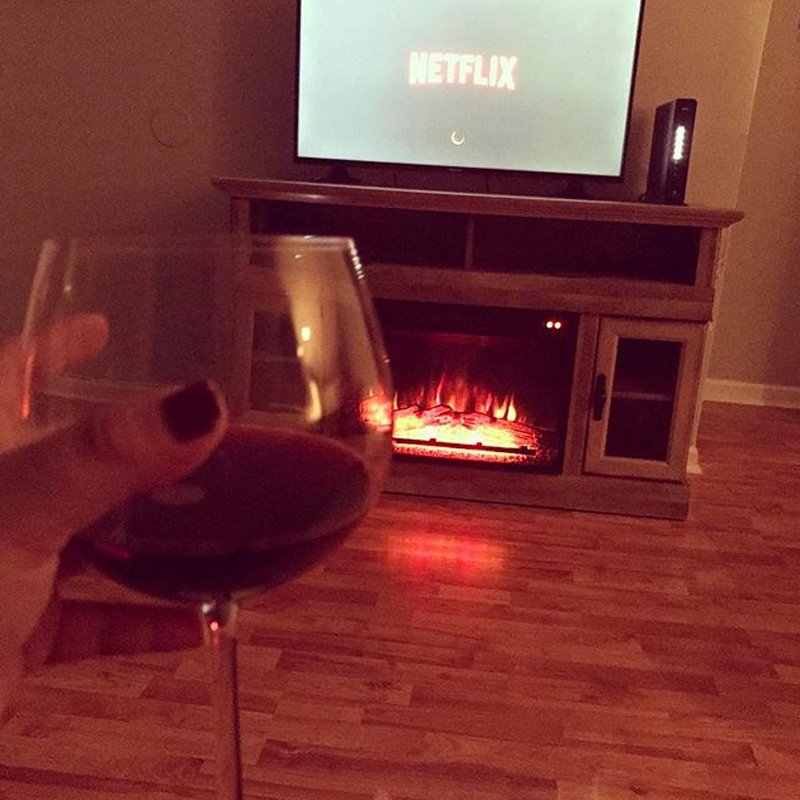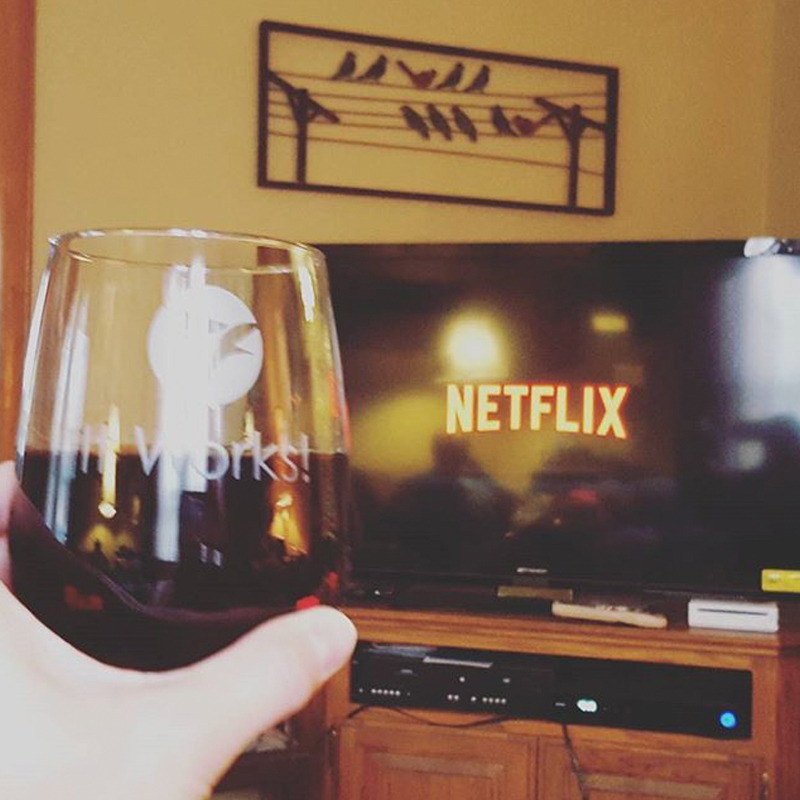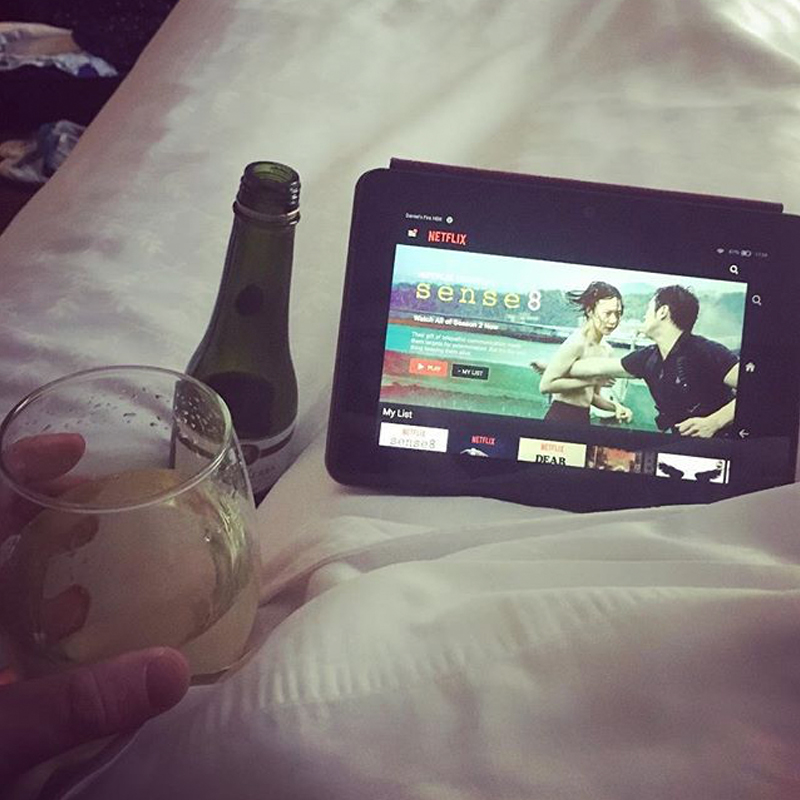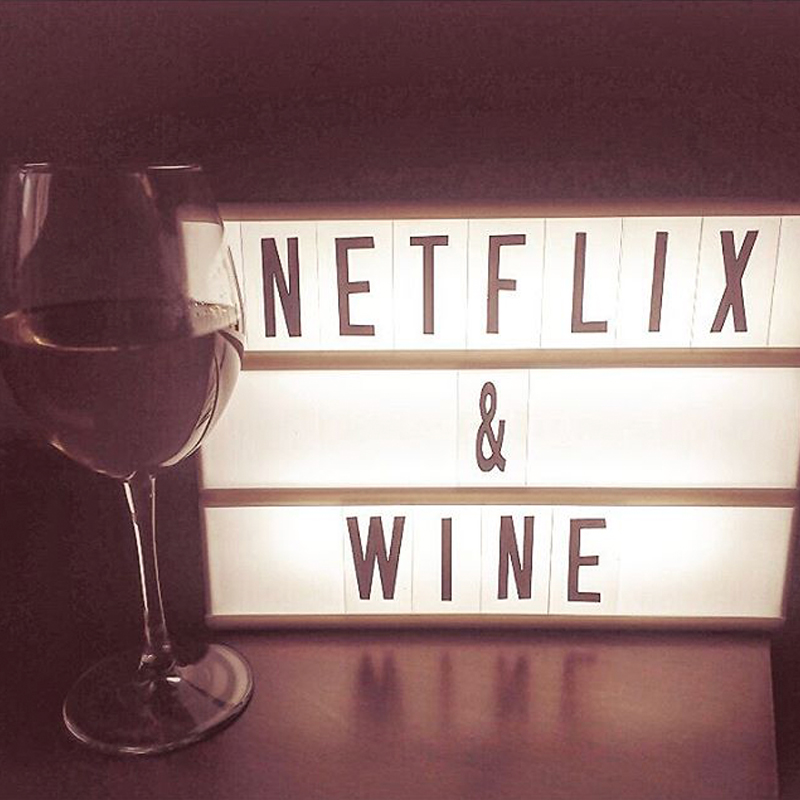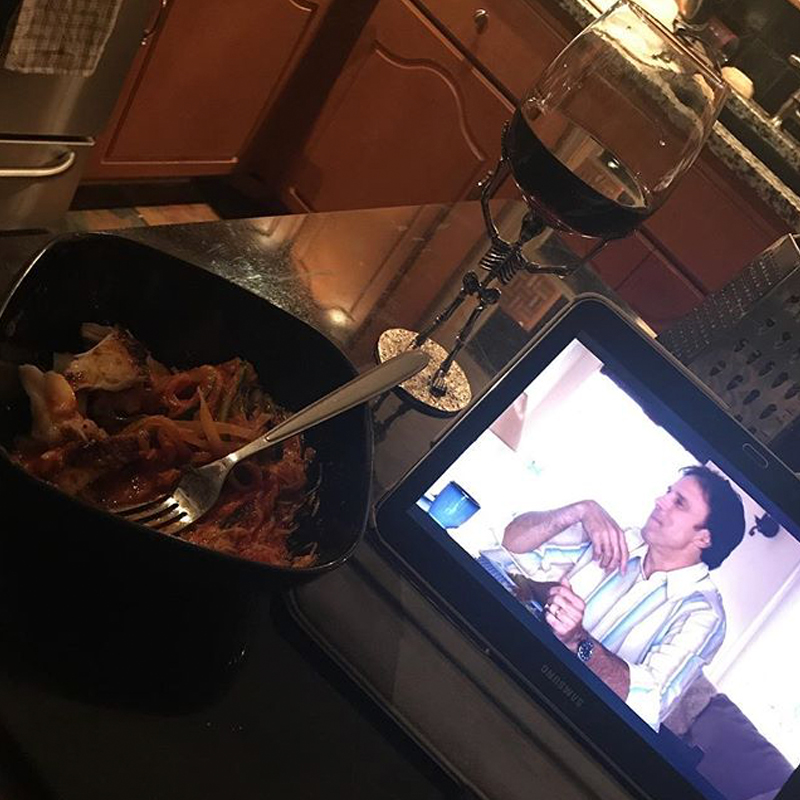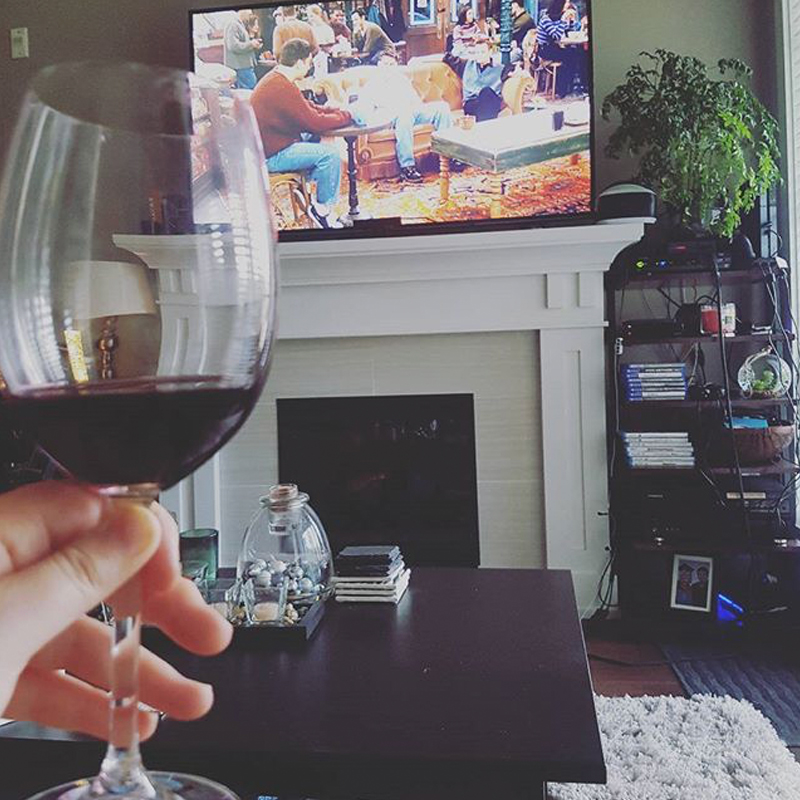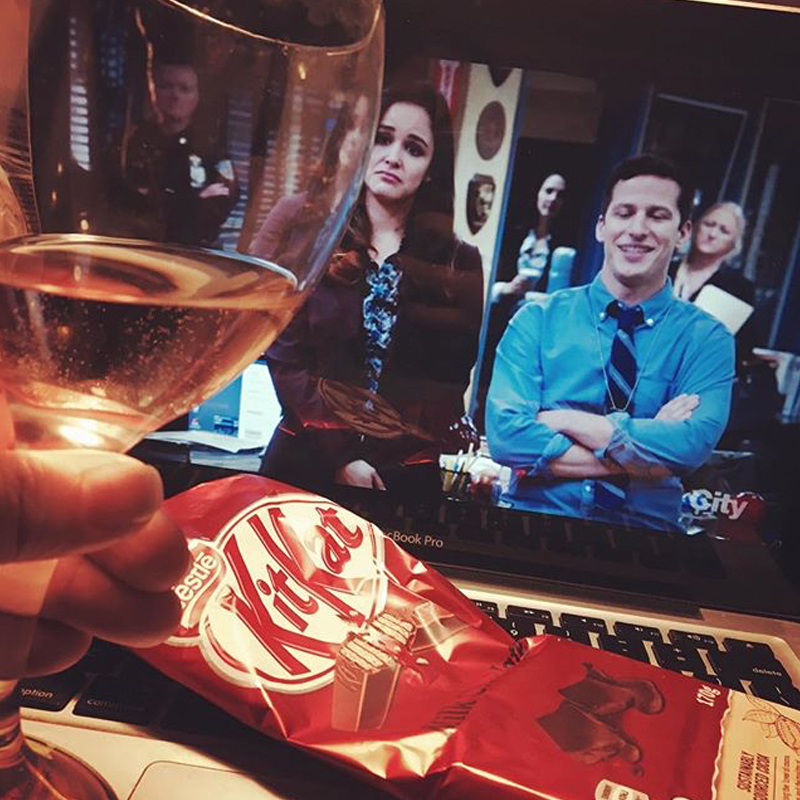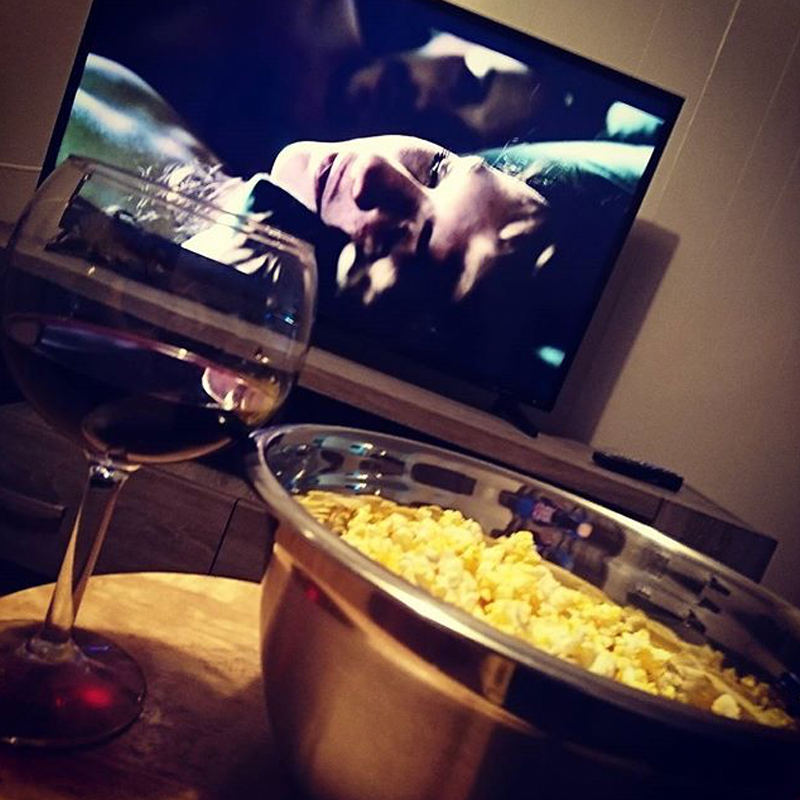 We're waiting to cultivate your story.