CHALLENGE
Cousiño-Macul, one of Chile's most recognizable names in wine and the country's oldest vineyard still in the same family, wished to created an icon wine to lead their portfolio. Named Jardin de Macul, the packaging design would be inspired by a private park owned by the family for generations. DAf was asked to create packaging design for Jardin de Macul, the wine that would speak most intimately of the family and their legacy.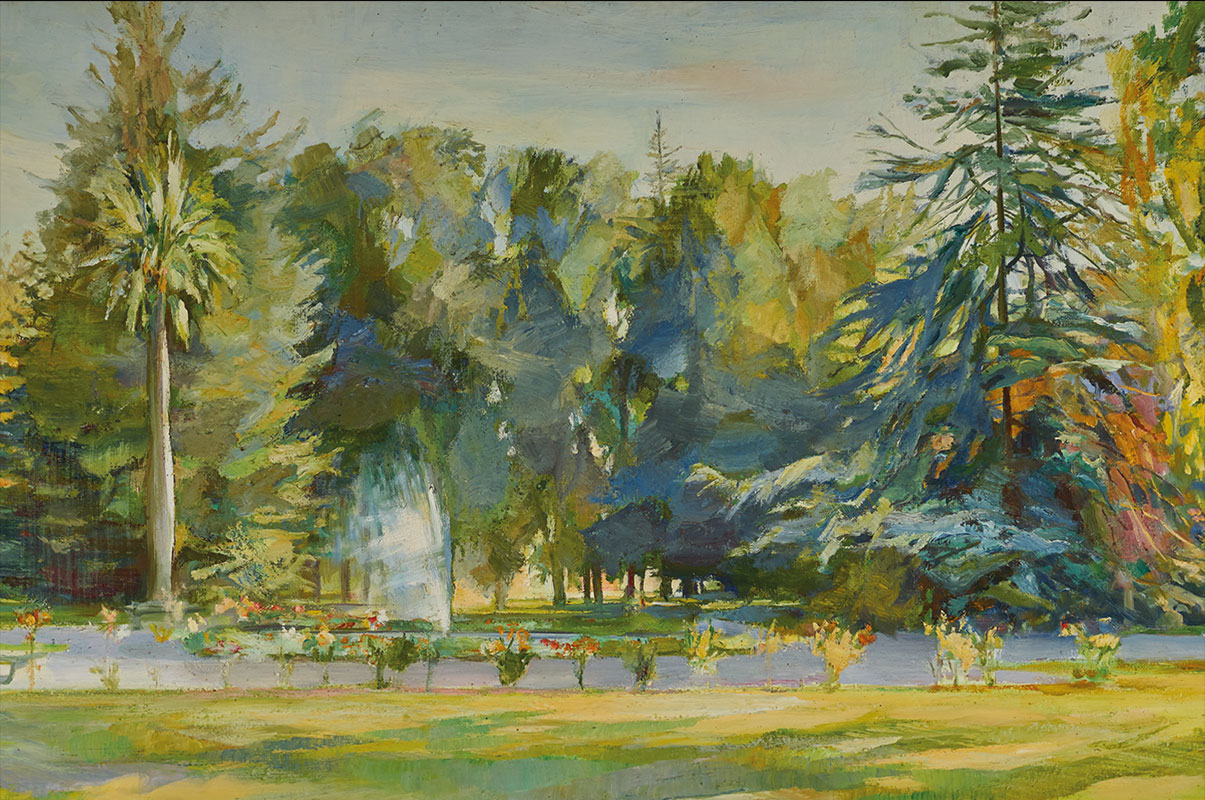 SOLUTION
With such a wealth of natural resources and design icons throughout the garden, the challenge would be to find a single image or piece to represent the entire garden. DAf visited Jardin de Macul to better understand its history, landscaping and extensive flora.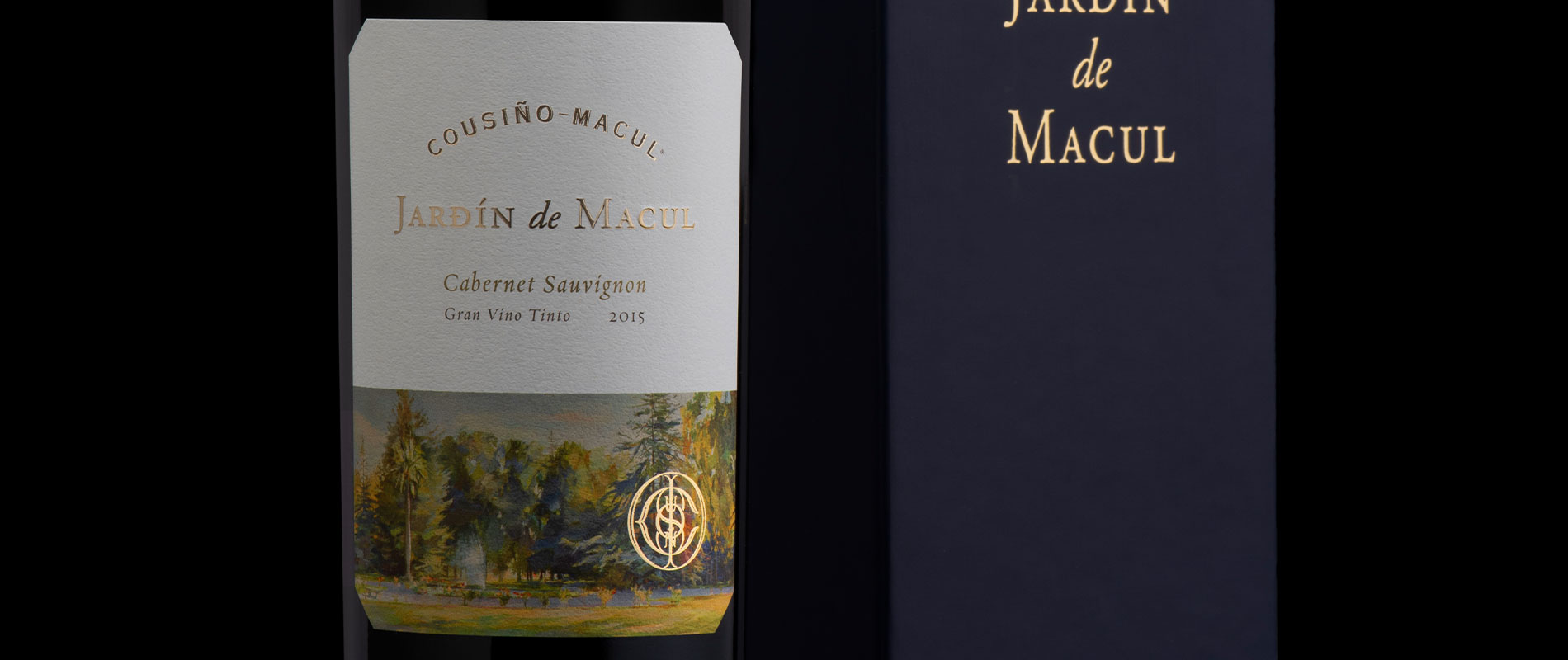 INVESTIGATION
A 50-hectare garden over 200 years old, the park features European plants and trees imported over time by the family's ancestor Isidora Goyenechea, alongside a variety of native Chilean species. Lagoons and waterways crossed by bridges can be found, as well as intricate wrought iron features such as pergolas, chairs and the garden's main gate. We also toured the family house, in which there was an original oil painting, created to represent the park in its early days.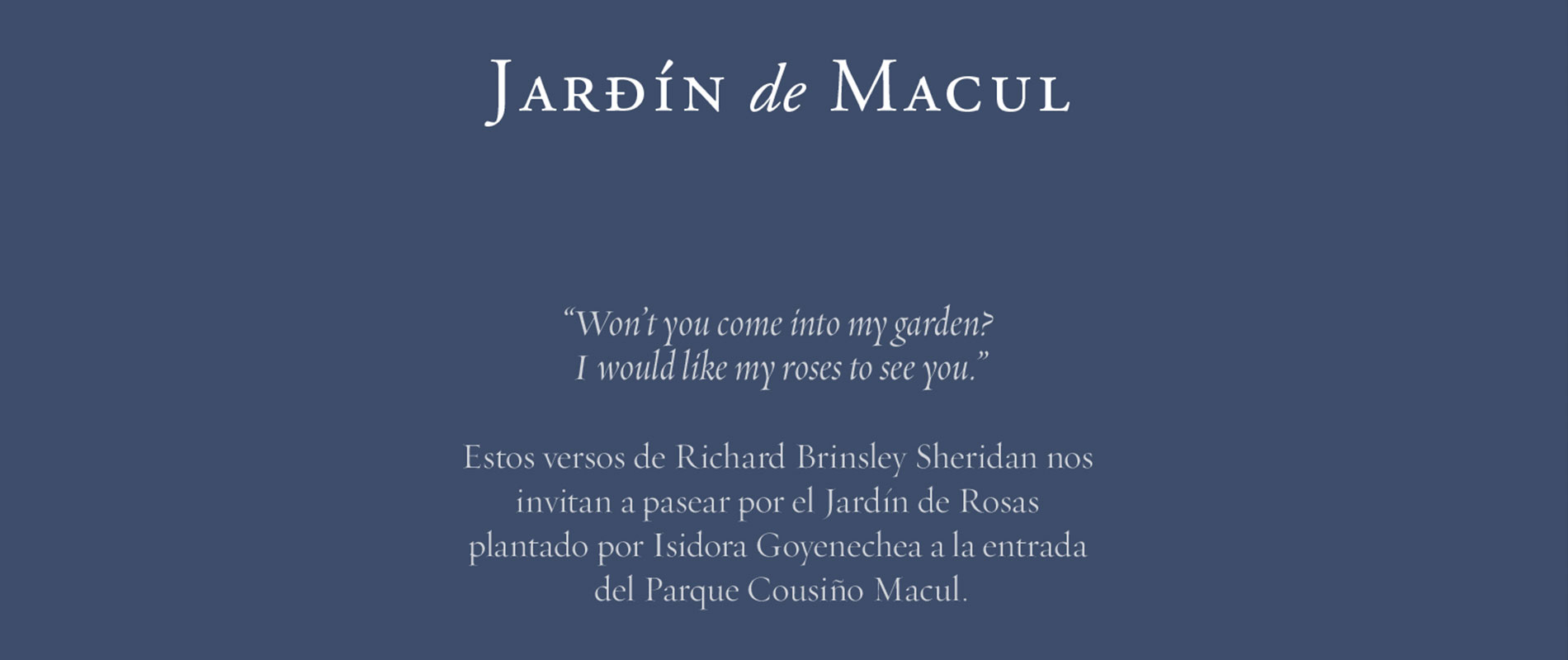 PACKAGING DESIGN
Photographed on site, the image was passed to our designers. Cut-out corners reflect the idea of a frame and breathe a contemporary feeling into the classic piece. Meanwhile, the application of the golden family seal, also redesigned by DAf, provides the stamp of quality. Ample white space above provides room for Cousiño-Macul's newly-launched redesigned logotype and for the brand name Jardin de Macul, designed in a classic, English-style typography with a touch of wrought-iron influenced texture, inspired by the iron features in the garden itself.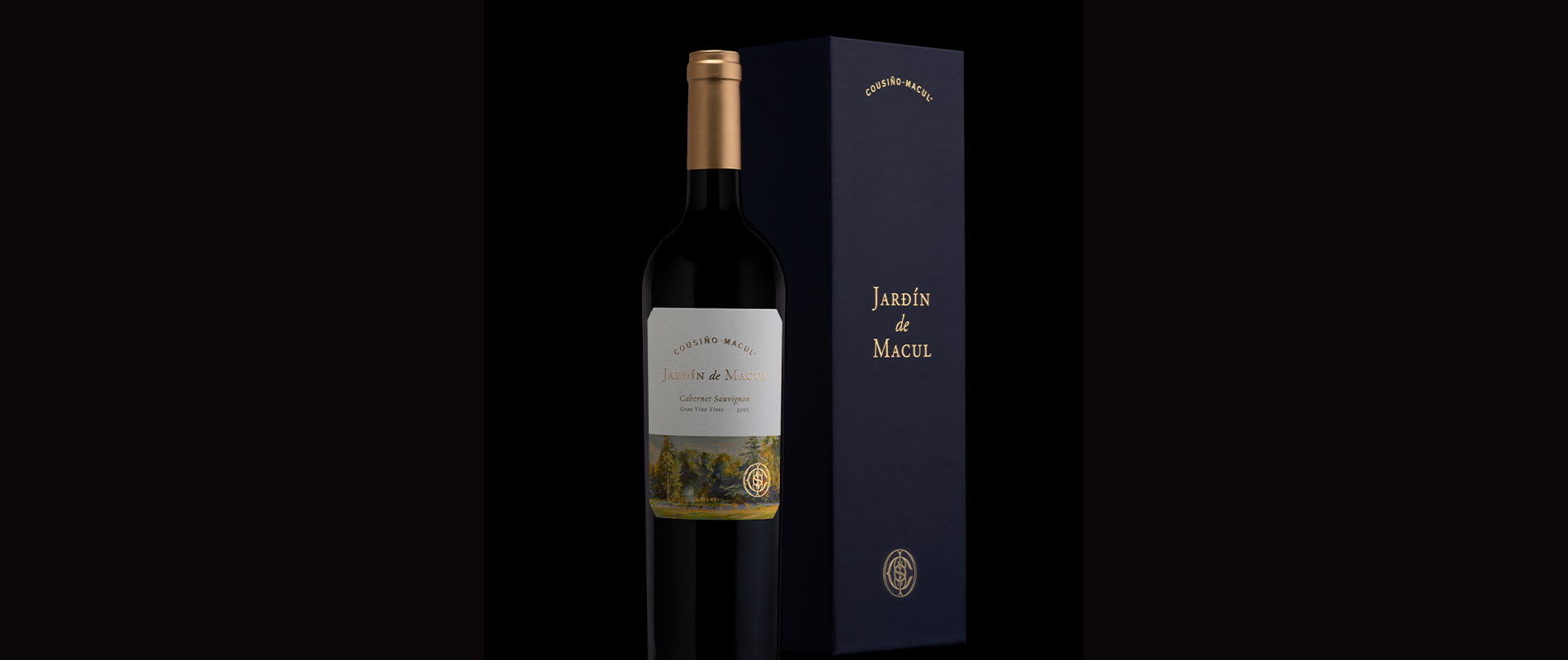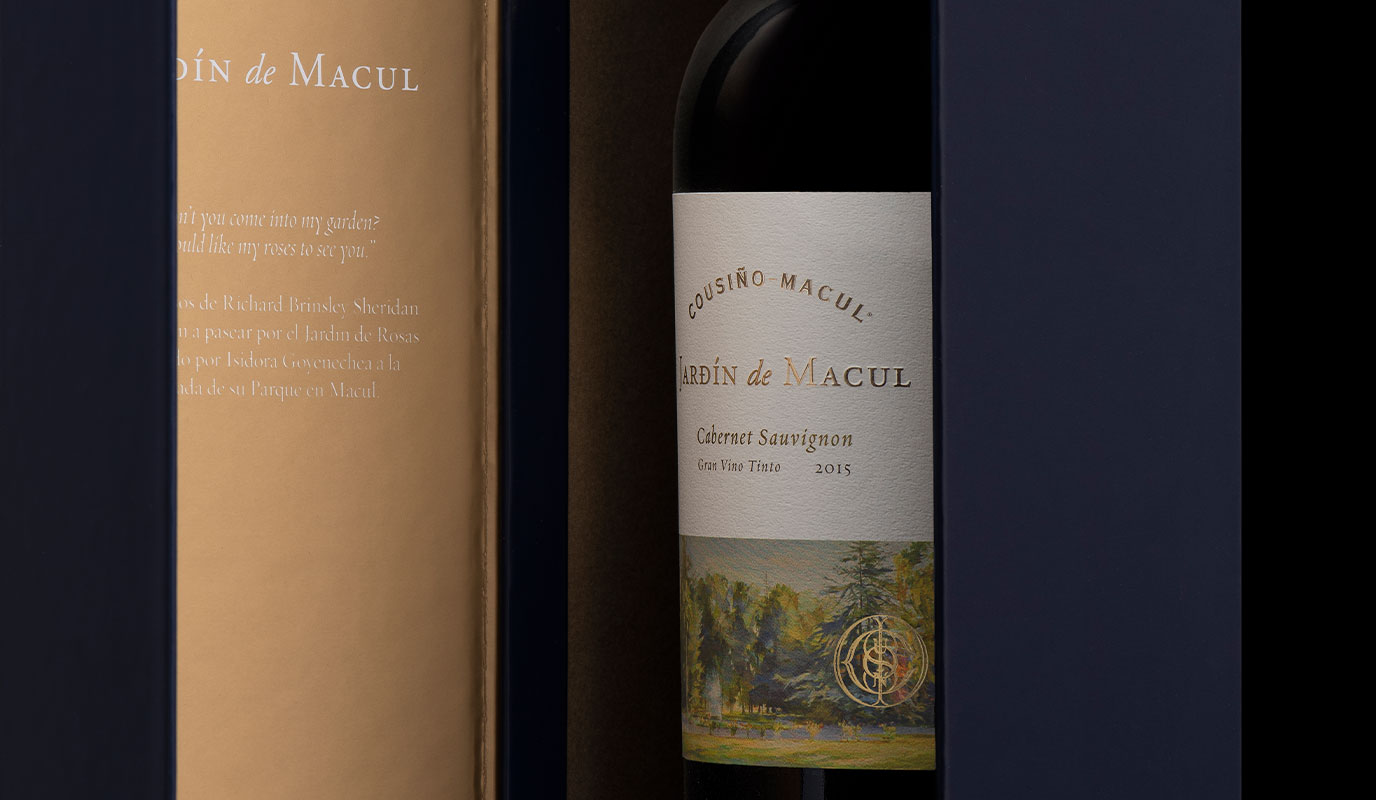 We're waiting to cultivate your story.