CHALLENGE
As part of the celebrations of their 150th anniversary, Bodegas Montecillo relaunched their historic brand Viña Monty. Its return was marked by releasing three new Reserva wines and unveiling of the last bottles of the award-winning 1975 vintage, in which Viña Monty was chosen #1 amongst France and Spain's most prestigious blind tastings.
DAf was approached to create a campaign in support of Viña Monty's return, including concept, storytelling, claim, brand video, key visual and social media content. The challenge was to build brand equity and elevate Bodegas Montecillo's credentials by bringing Viña Monty—once its most iconic brand—back to top of mind.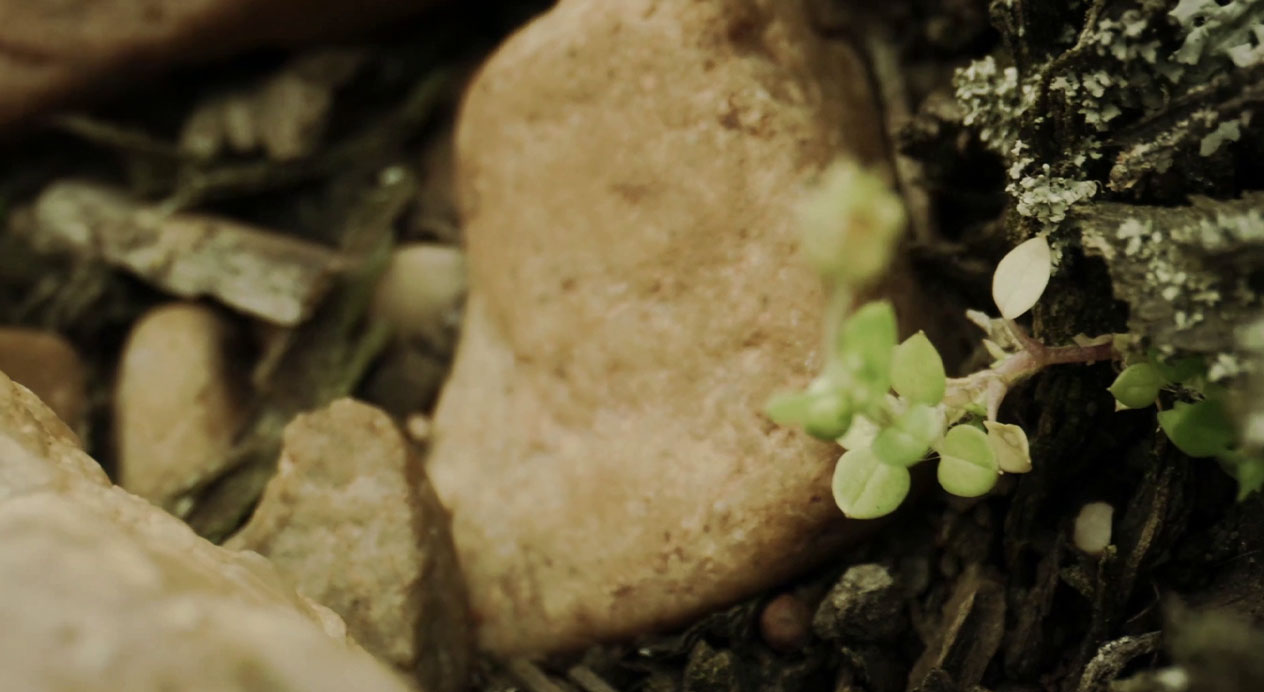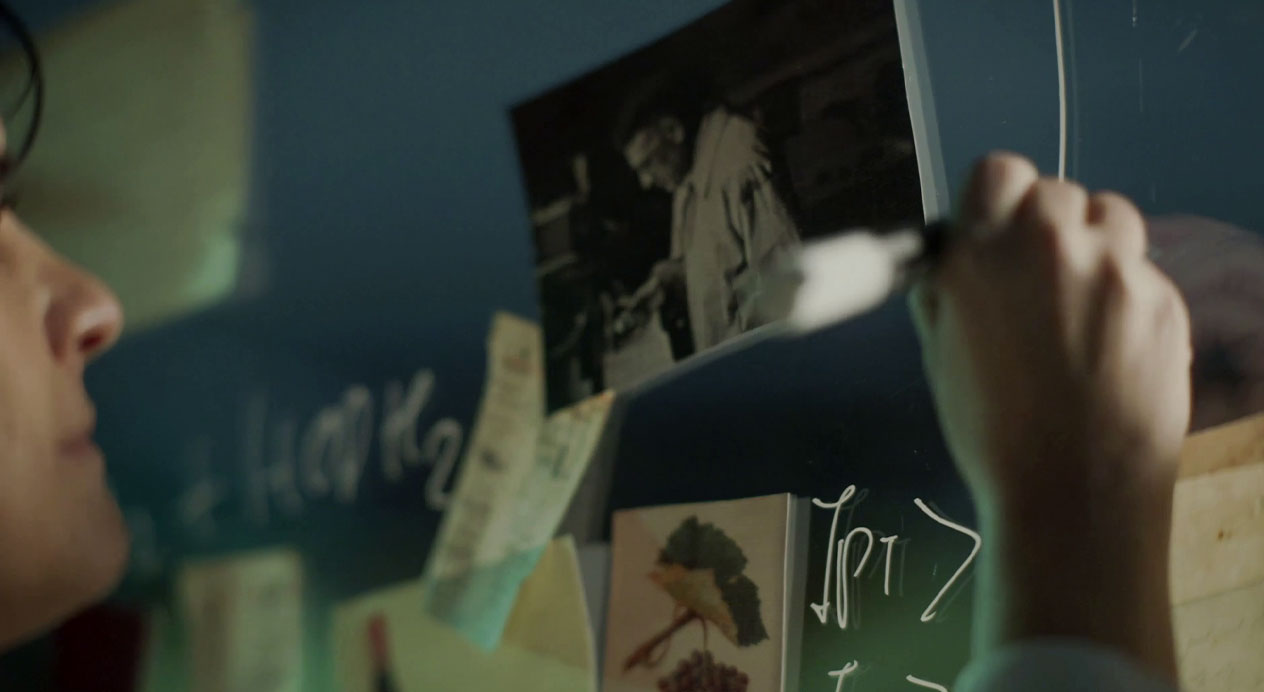 SOLUTION
The new Reserva range was developed by chief winemaker Mercedes García Rupérez, over eight years of careful investigation, spanning 800 separate parcels in the Rioja Alta region and revealing some vines over 100 years old. Alongside its reinvigorated brand color, the chosen claim "A legend, reborn" communicates the foundation of Viña Monty's tradition and origin, combined with this modern investigation into nature and terroir.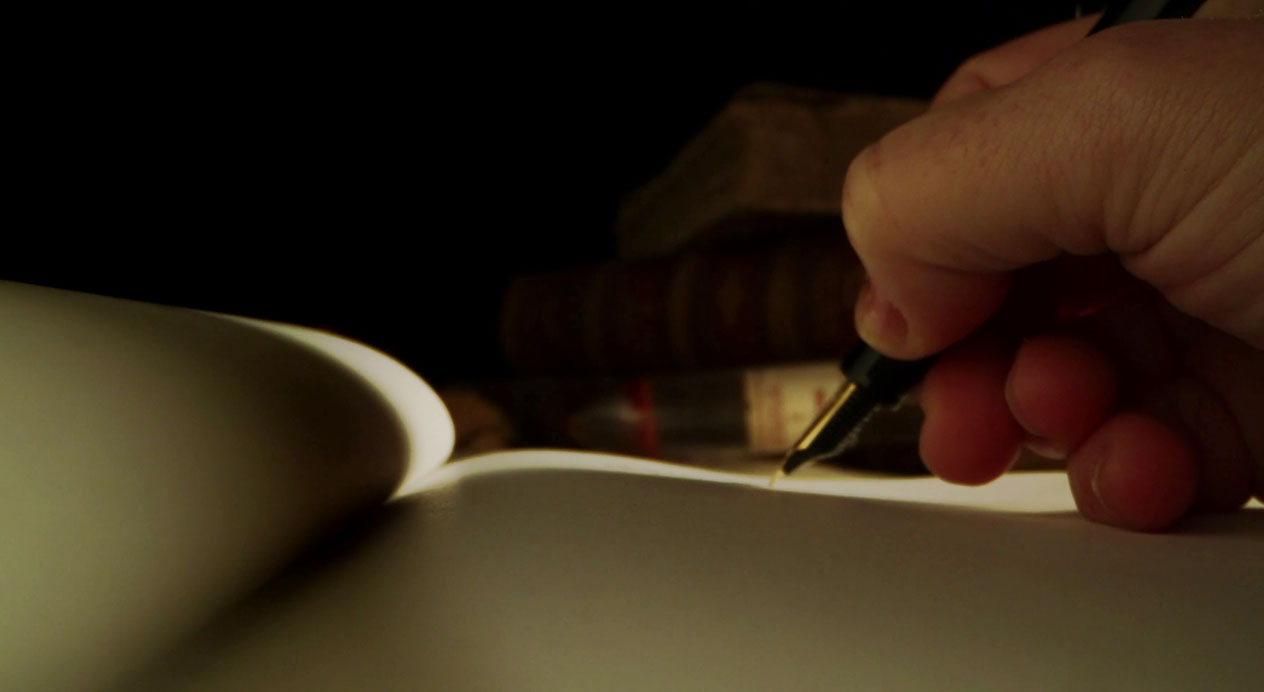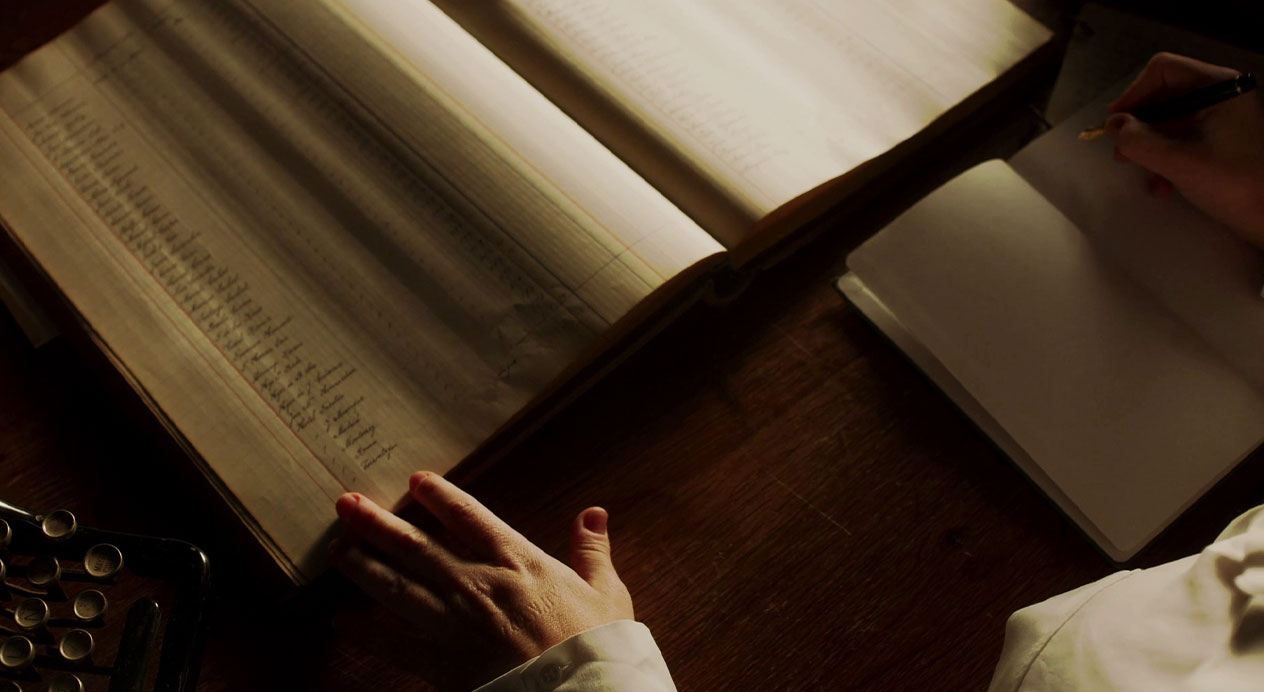 STORYTELLING
Nature calls upon our land
Ancient stones whisper a secret,
that rises to the surface.
Stories woven into the landscape slowly unravel.
As clues are revealed,
a path is set,
tinged with a distinctive hue.
A hint of things to come,
suffused with passion and tradition.
The past is unearthed,
forever intertwined with the land,
crafted to become the finest expression of our terroir.
Viña Monty. A legend reborn.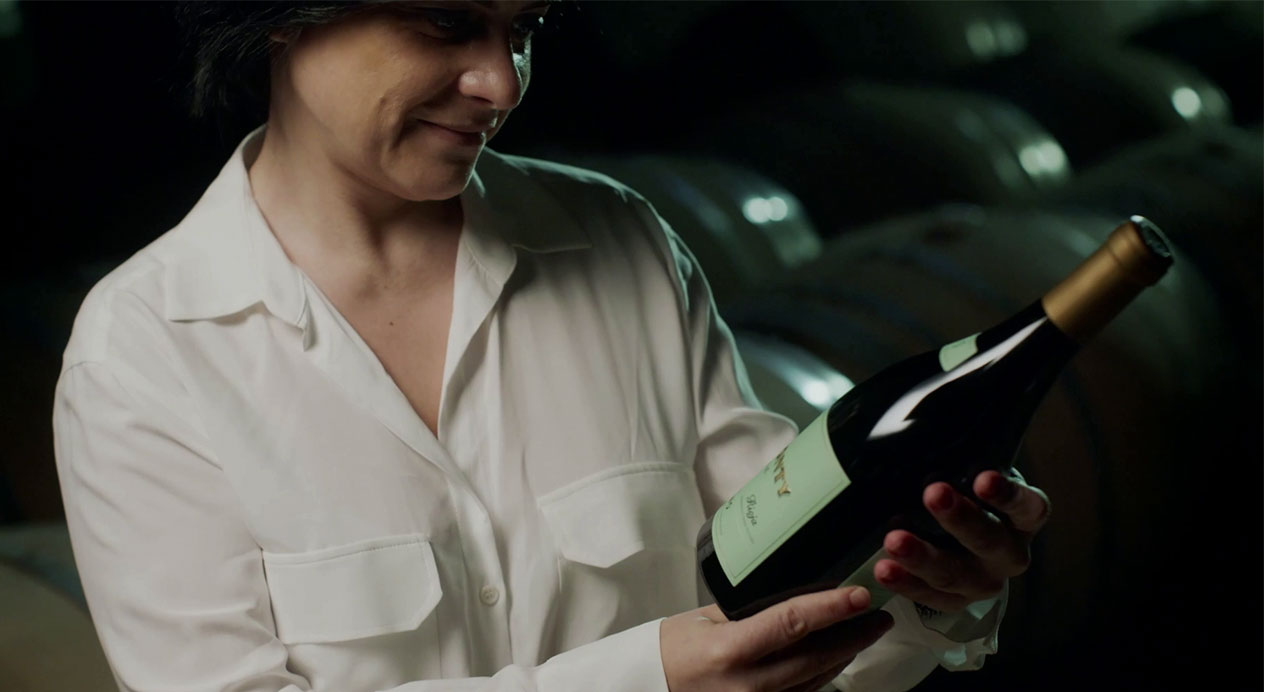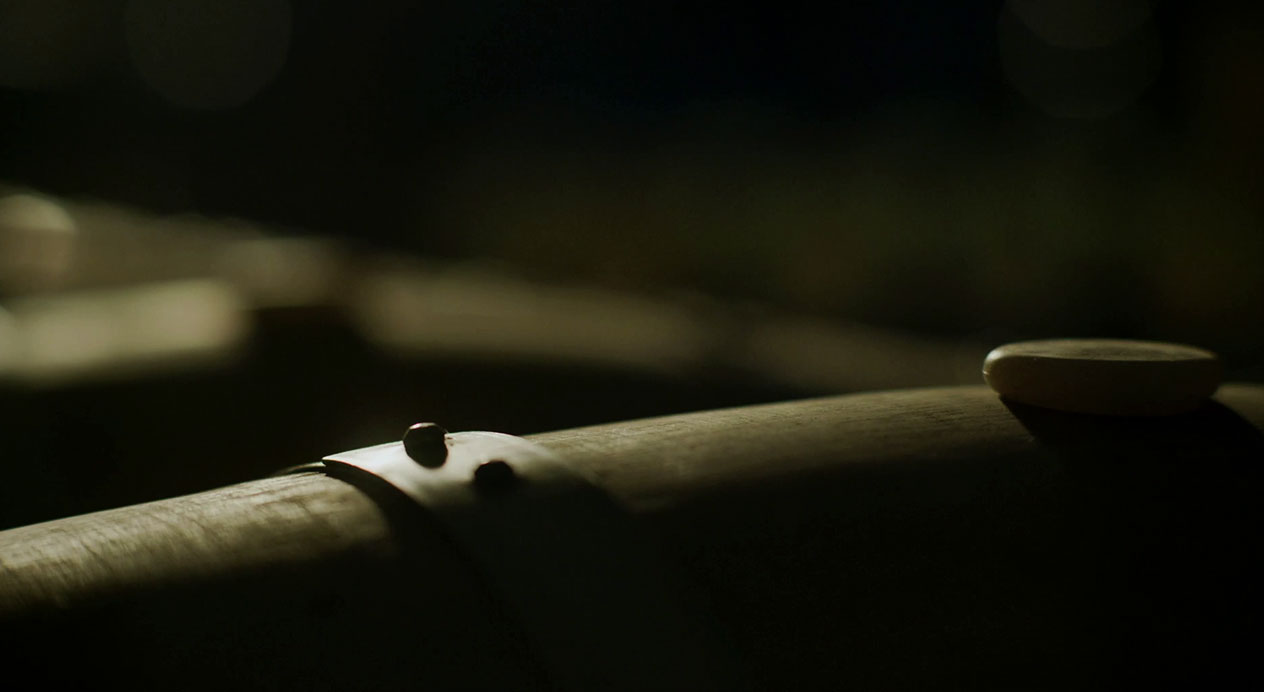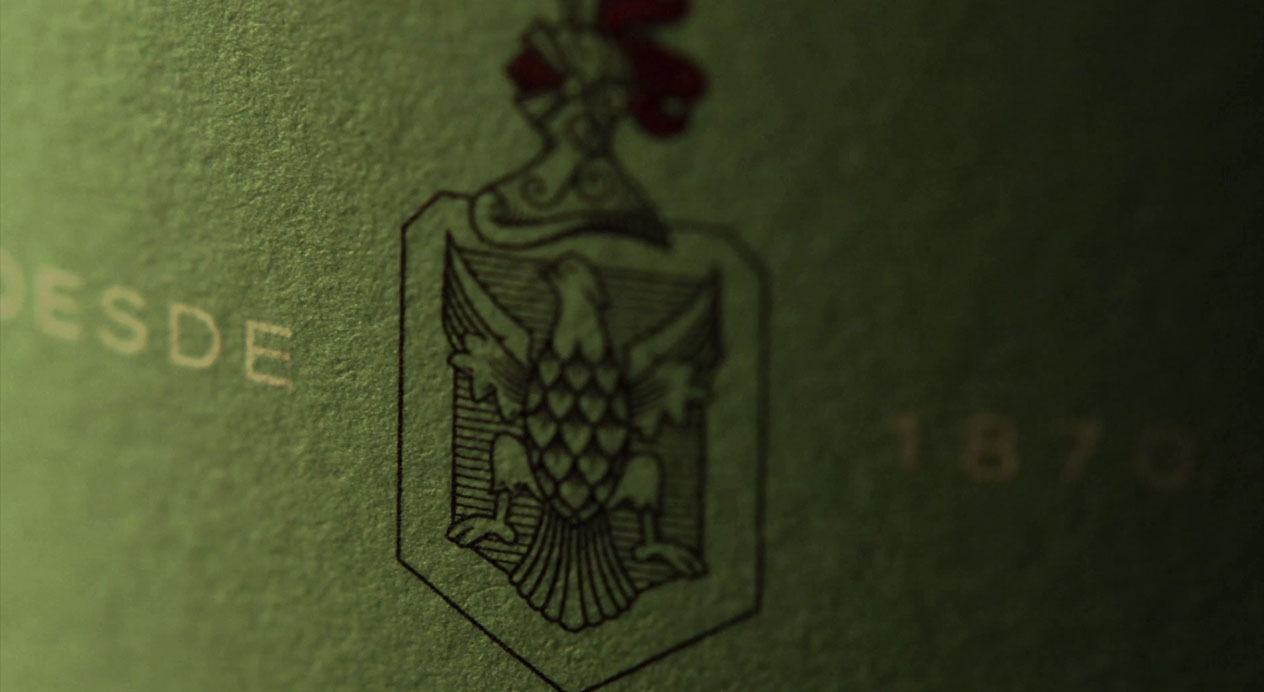 BRAND VIDEO
Filmed on-site in Rioja Alta, Viña Monty's tradition, origin, terroir, influence of nature and chief winemaker all feature prominently in the brand video.
KEY VISUAL
The key visual presents the product, highlighting the contemporary brand color and surrounded by items that explore its tradition, origin, terroir and relationship to nature.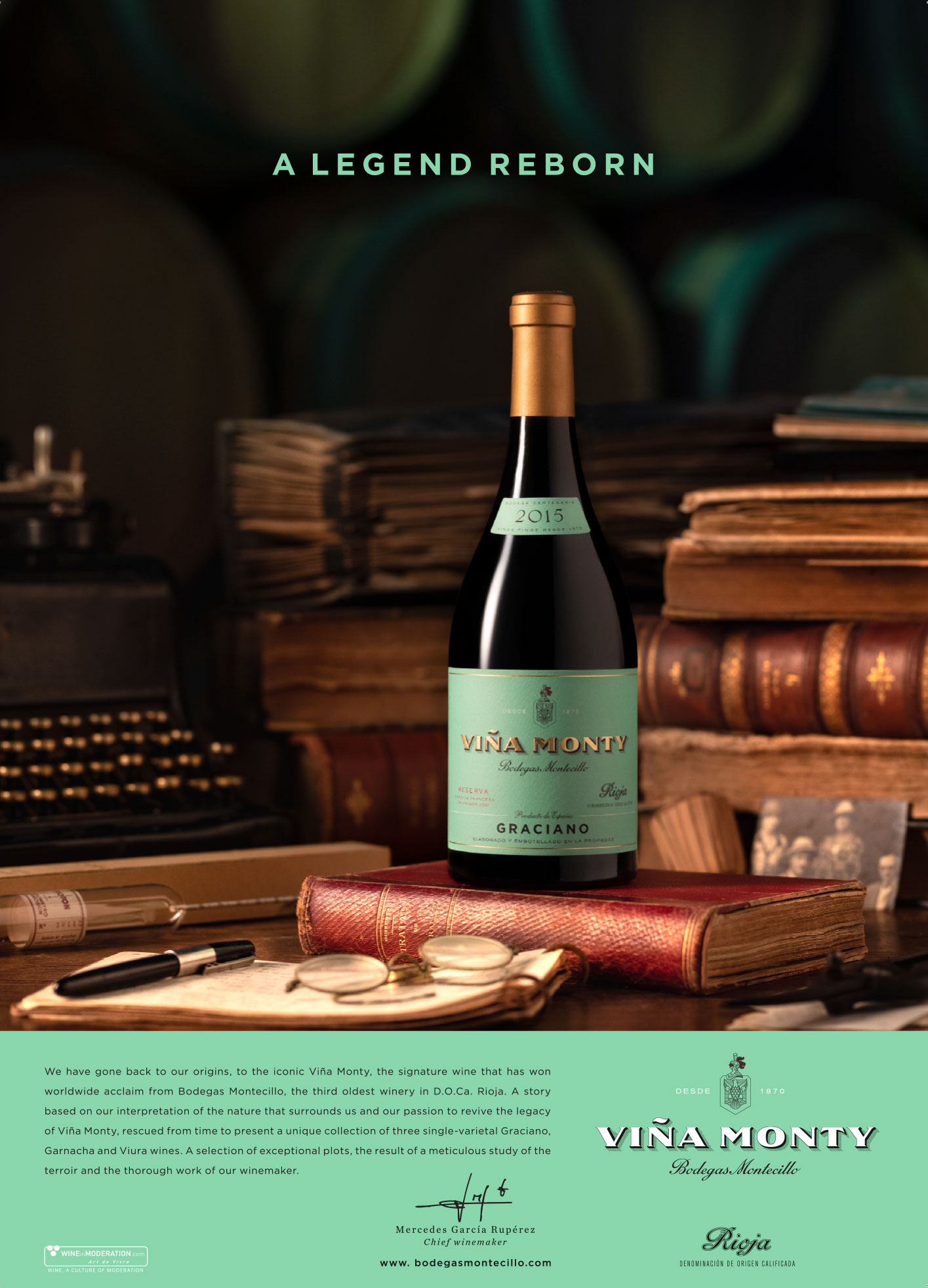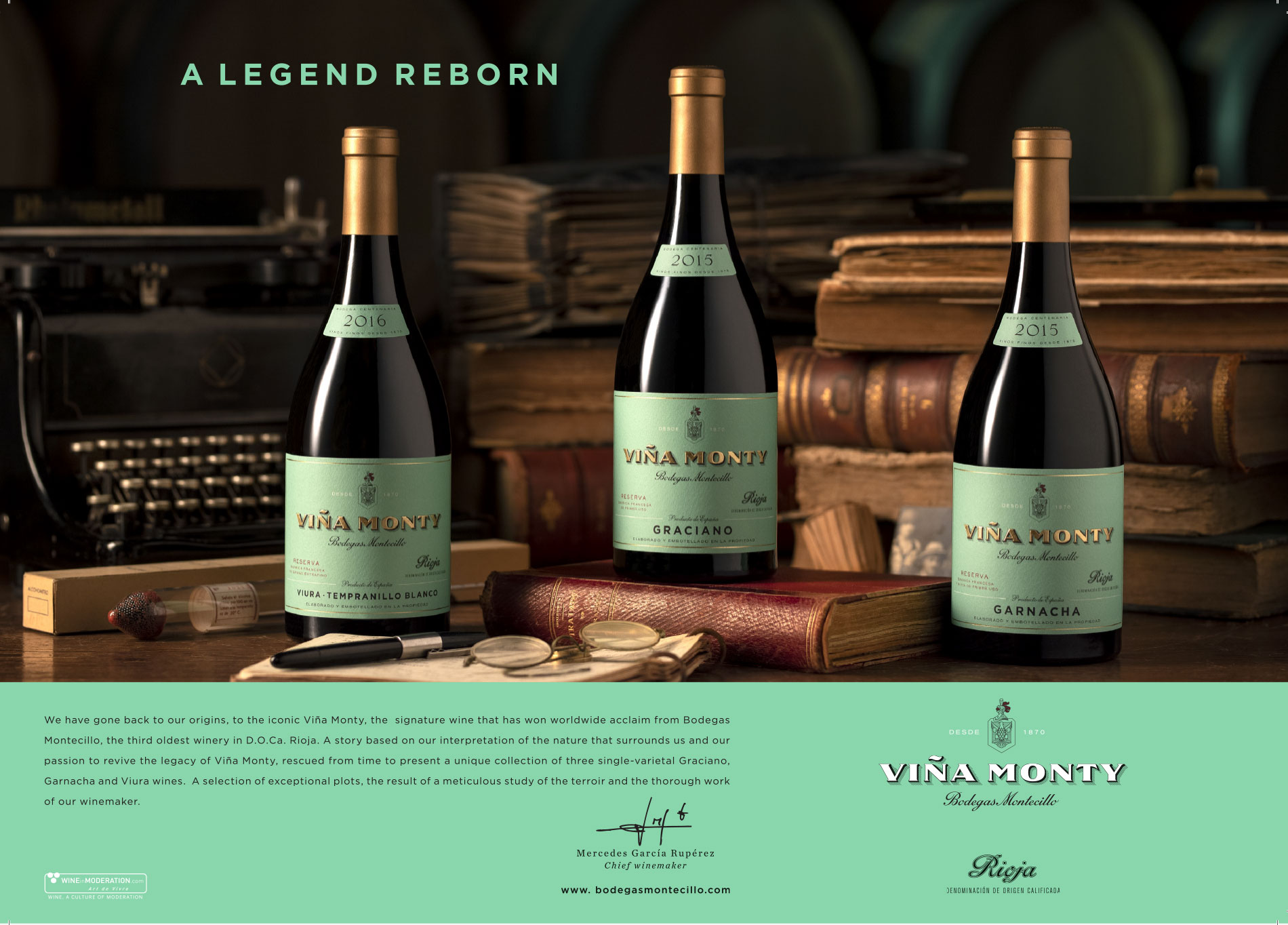 We're waiting to cultivate your story.