CHALLENGE
Félix Solís came to DAf in need of a creative update for the brand, Albali Reserva; a new brand image that would highlight the product's strong visual presence. The challenge was to develop a premium key visual that would, at the same time, present the wine as an everyday pleasure.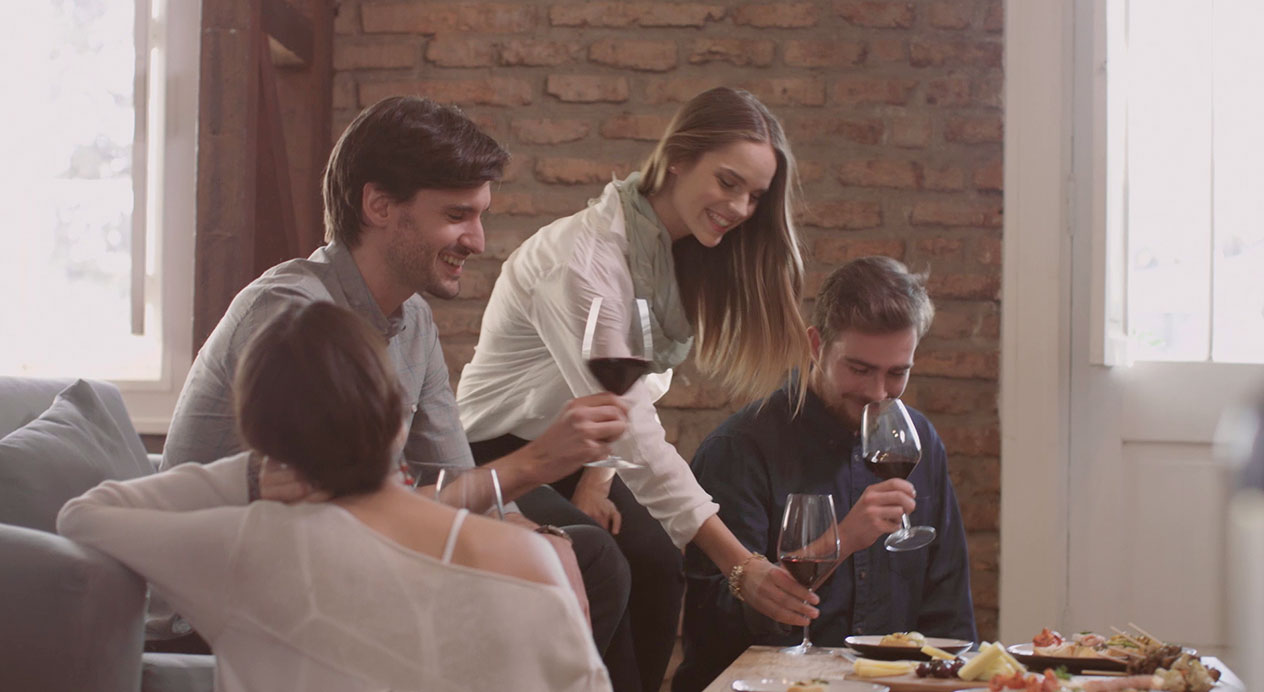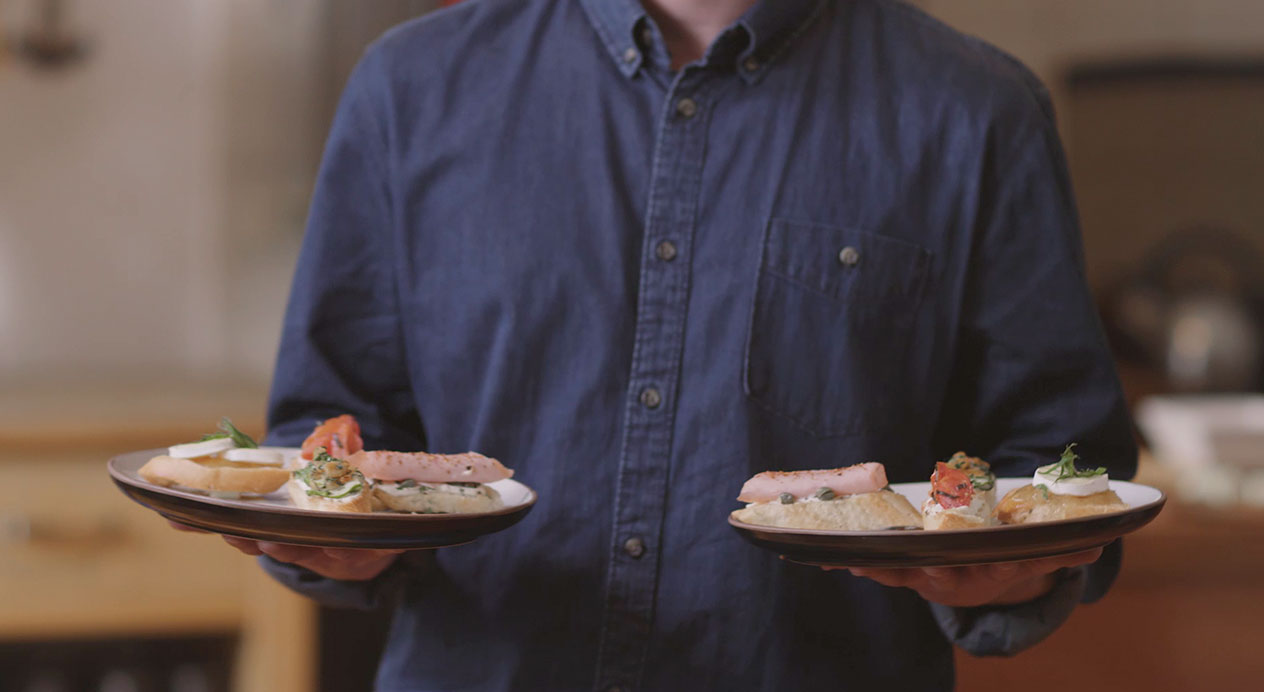 KEY VISUAL
The key visual needed to reflect the concept of everyday pleasures and present Albali Reserva as a versatile wine to accompany easy conversation. With this in mind, we created a key visual that depicted three friends, between 35 – 45 years of age, who meet after work in the living room of a city apartment. Modern furnishings, noble materials and wood details place the product in a premium setting, whilst evoking the warm, friendly, everyday atmosphere central to the creative concept.
The choice of location, resembling a cosmopolitan brick-walled loft in New York, places the brand in an international context and reflects its desire to begin positioning itself as a premium product across the globe and not just in the Spanish local market. Classic and traditional, we created a key visual that invites the consumer to enjoy the everyday pleasures of easy conversation in relaxed environments.
The wide frame of the camera helps to make the interior setting appear more spacious. Doors that open out onto a balcony can be seen in the background and the city lights firmly place the consumer in an urban context. Friendship and feeling are demonstrated in the friends' facial and bodily expressions. We fully integrated the product's look and feel into this new key visual by incorporating the colors found on the product's label, conveying the idea that the relaxed environment depicted is quintessentially Albali Reserva.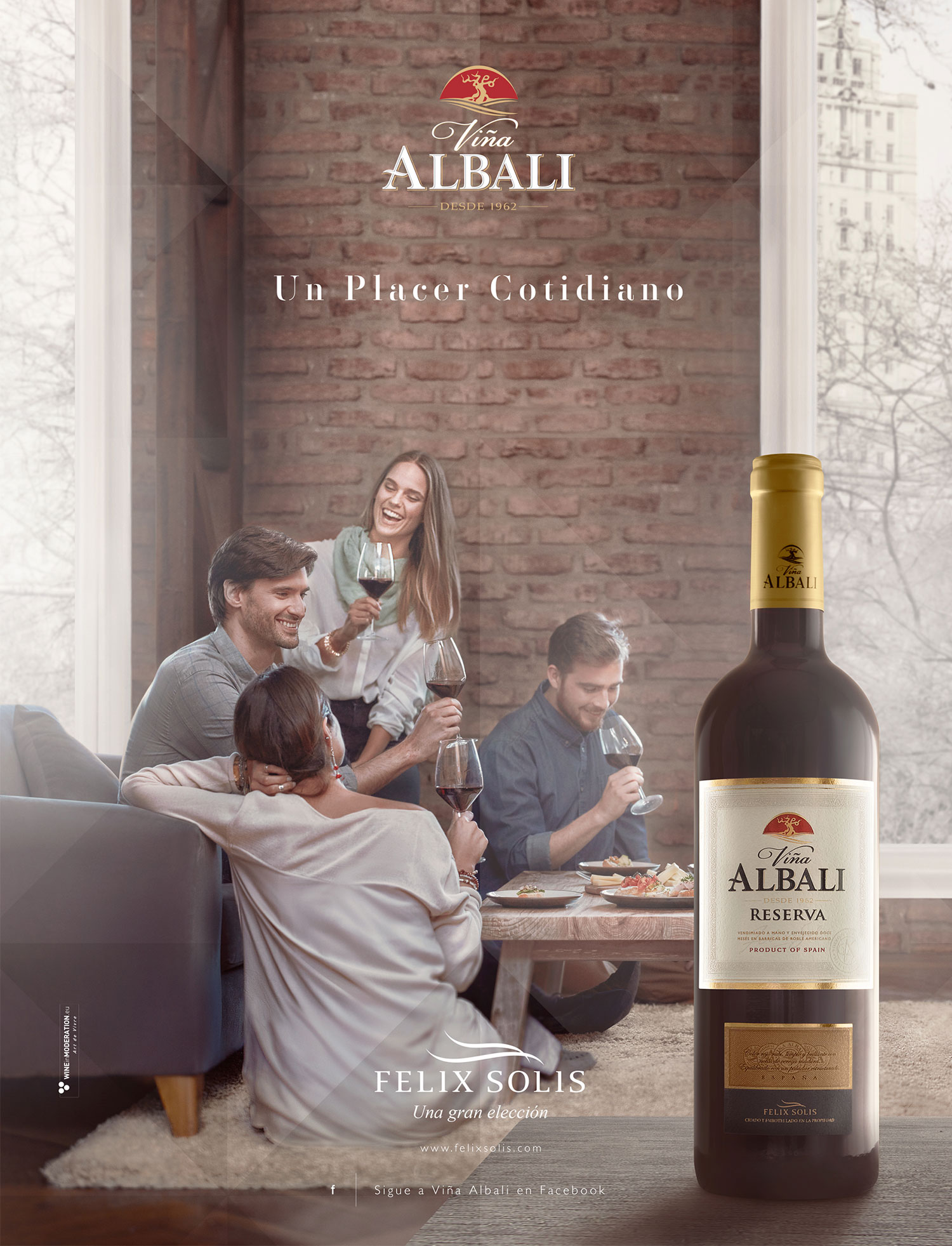 TV COMMERCIAL
We also created a short 10 second video, which would be aired as a TV commercial in Spain. A simple narrative develops, depicting a group of friends dining together and enjoying a bottle of Albali Reserva in a warm, relaxed environment. The video respects the same color scheme and choice of location as the key visual, positioning Albali Reserva as a premium wine for the everyday pleasures of cosmopolitan, international wine consumers.
TARGET
Wine consumers, principally located in Spain, with the intention of expanding the campaign to the UK in the future.
Easy conversation, young and versatile.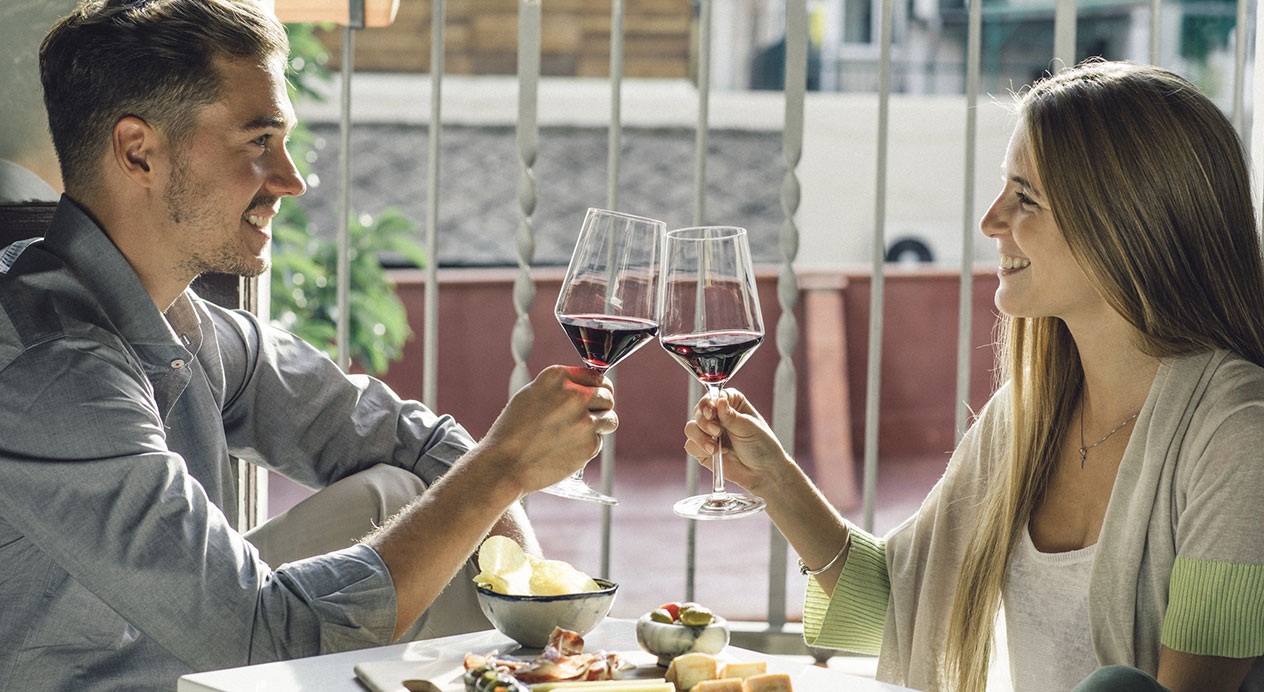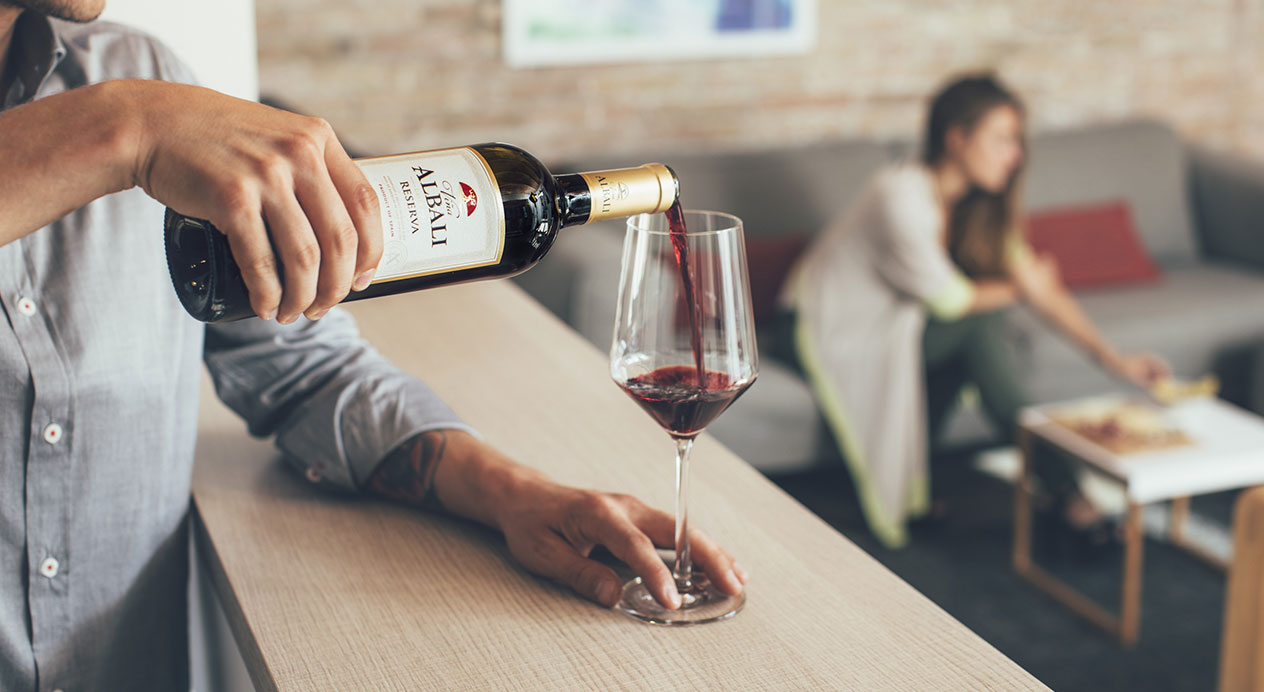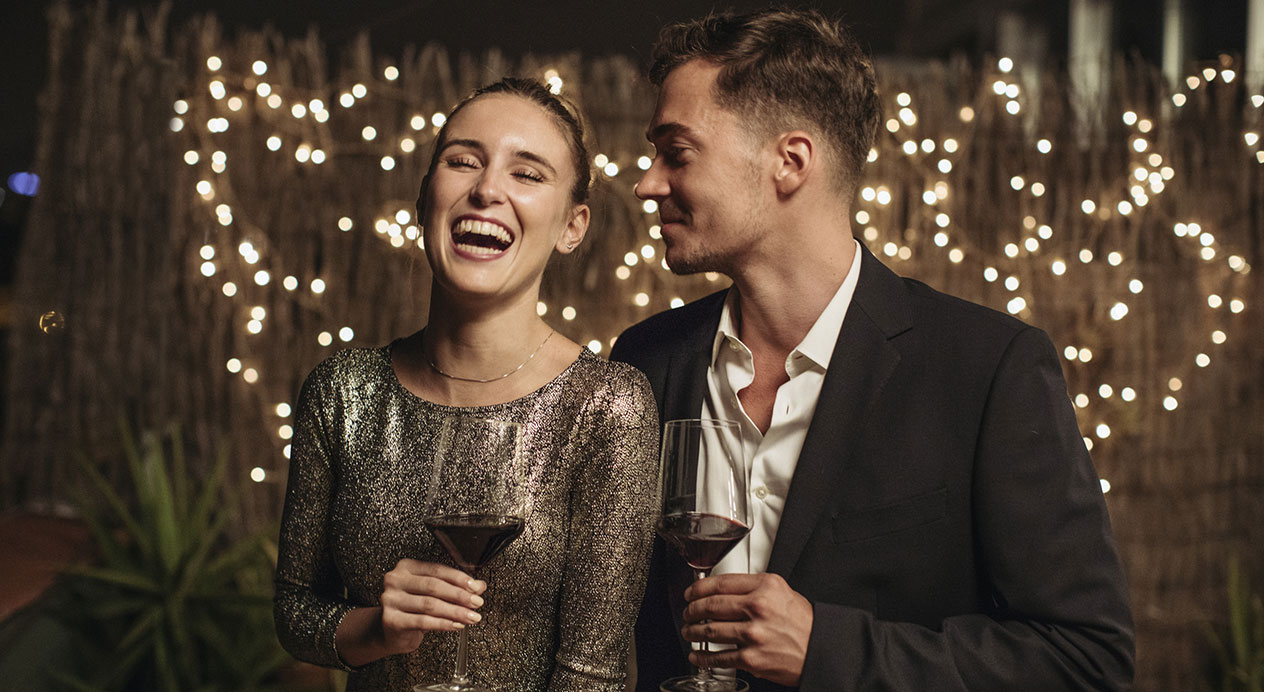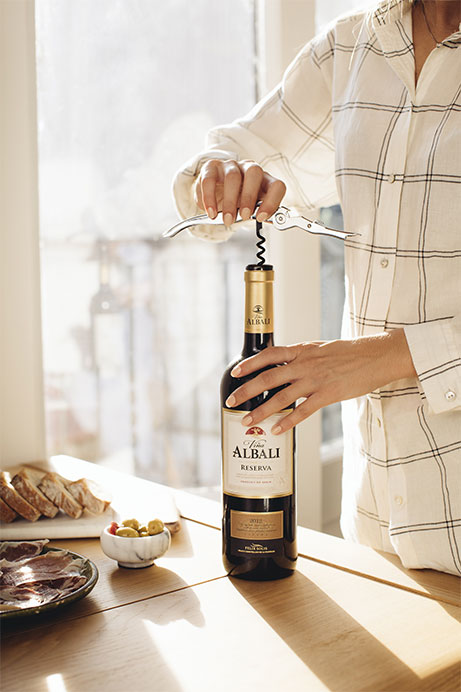 We're waiting to cultivate your story.