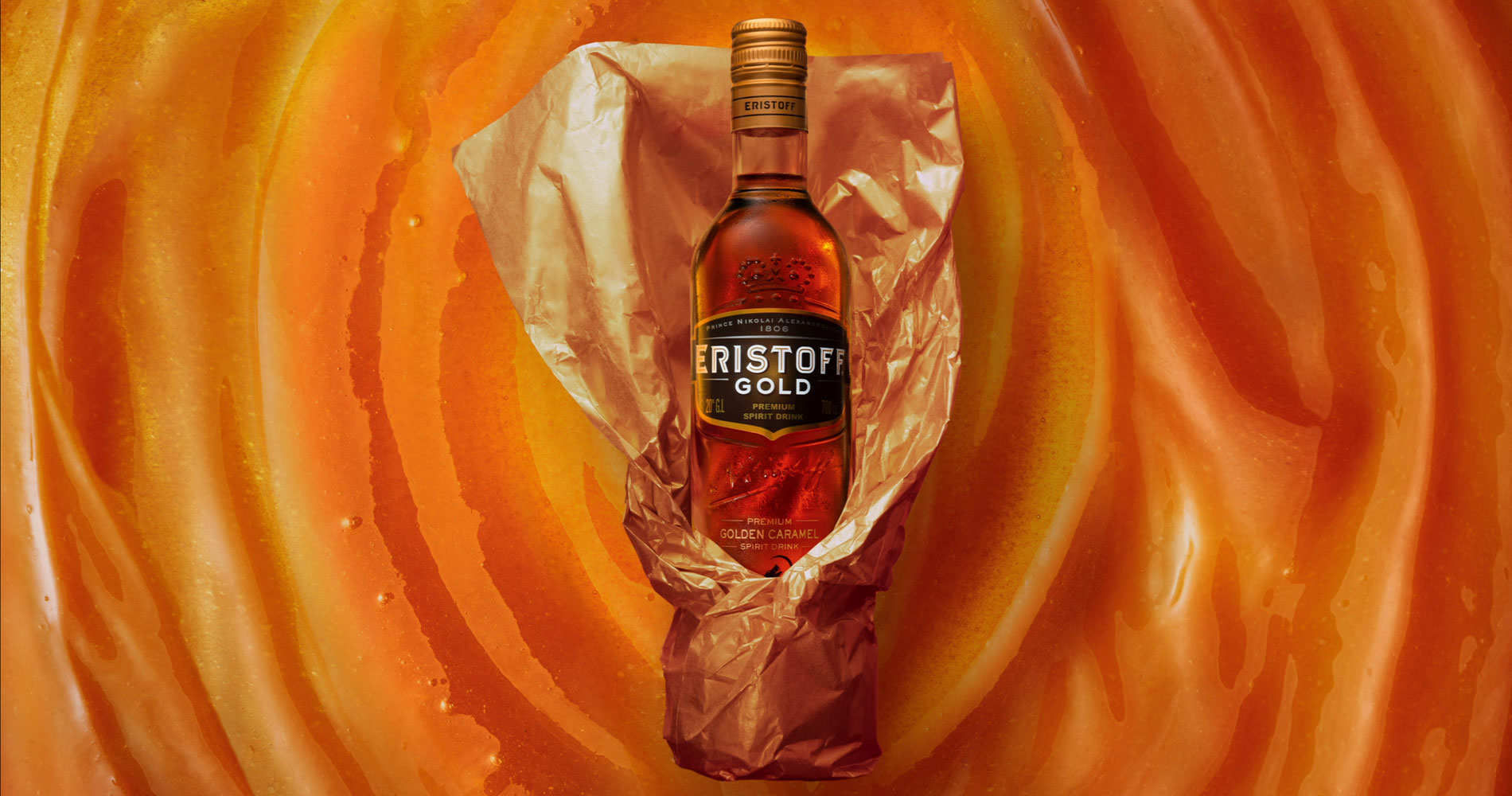 Eristoff Gold – Desenvuelve el Caramelo
CHALLENGE
Bacardi vodka brand Eristoff approached DAf for a key visual and tagline to launch their gold vodka to a university-student target in the Chilean market. Low in alcohol with a unique caramel flavor, the product was entirely different from other products in the flavored vodka categories.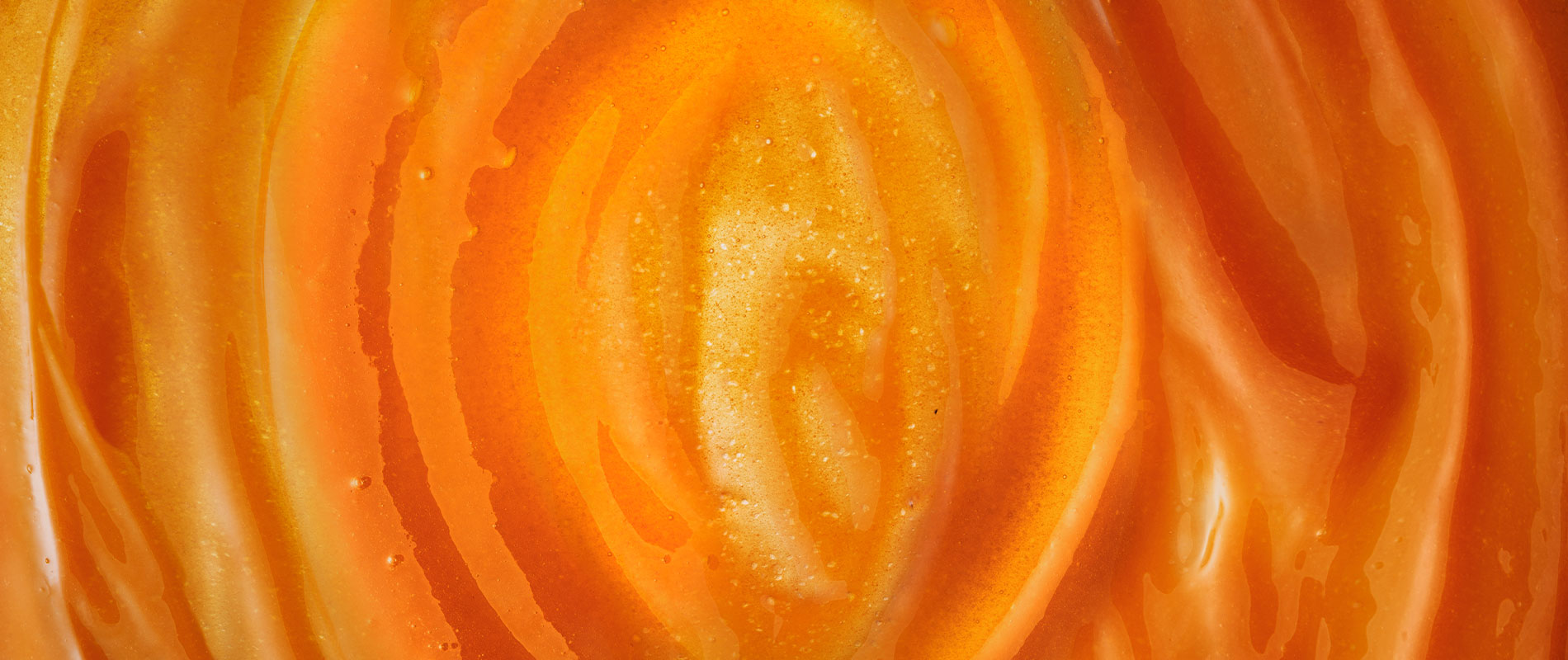 SOLUTION
DAf worked on a strategy to enhance the brand's uniquely sweet flavor, as unlike other vodka products, which are commonly floral and fresh, Eristoff Gold is temptingly sweet and strikingly candy-like.
Creative explorations worked to expand this intriguing candy world, infusing pop-art styles with caramel textures. Eventually, the design team focused on a deep swirling caramel pattern, creating a mesmerizing background for the key visual.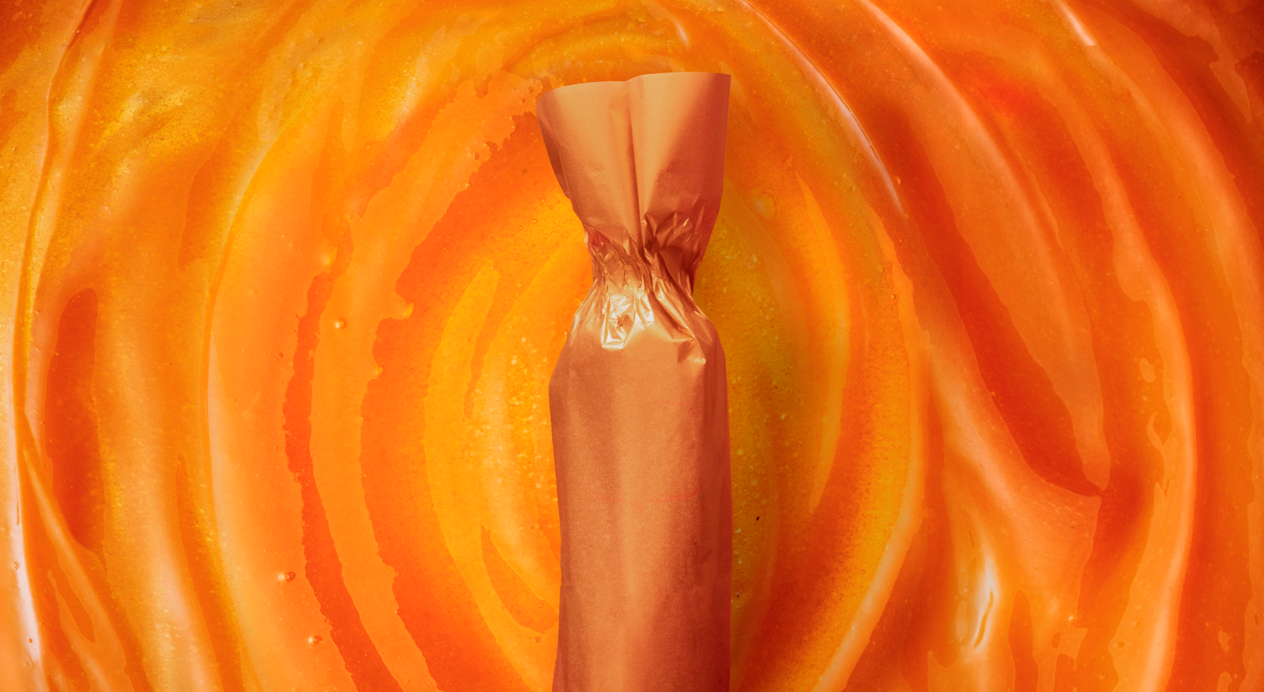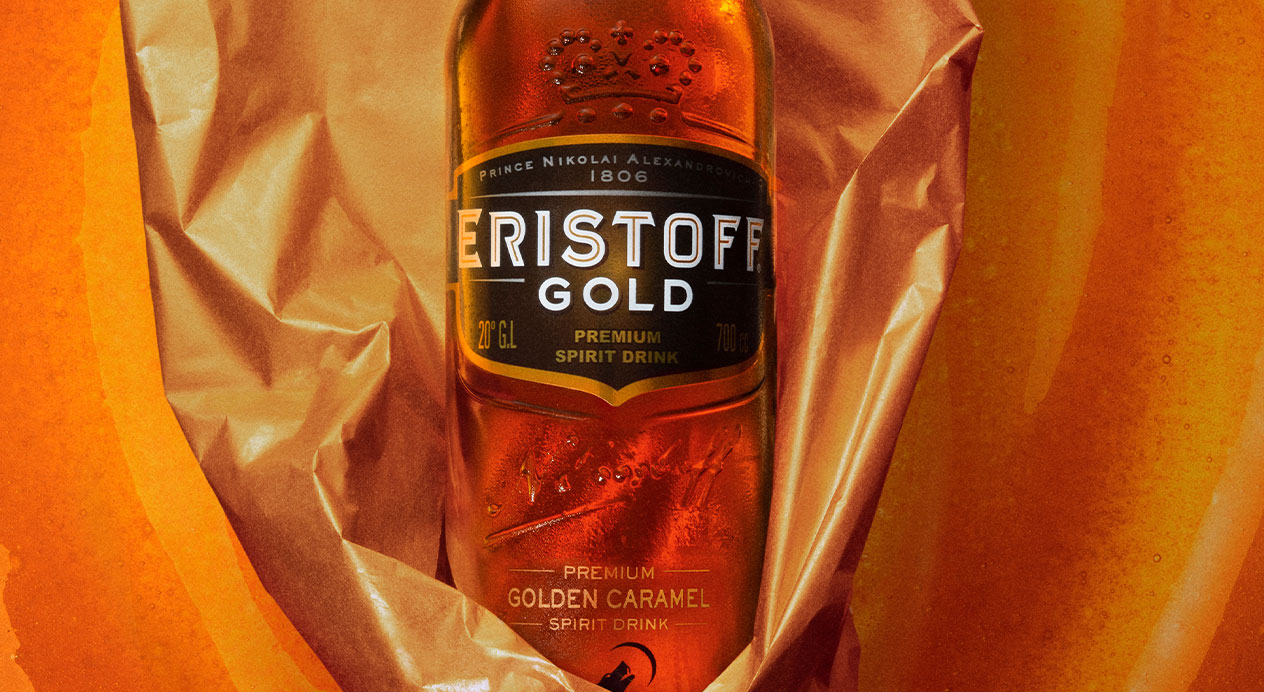 KEY VISUAL
The tagline further conveyed the vodka's candy-allure, likening the bottle to a sweet treat: "Unwrap Caramel".
The bottle itself was partly wrapped in a gold wrapping paper, further adding to the treat-like appeal of the product.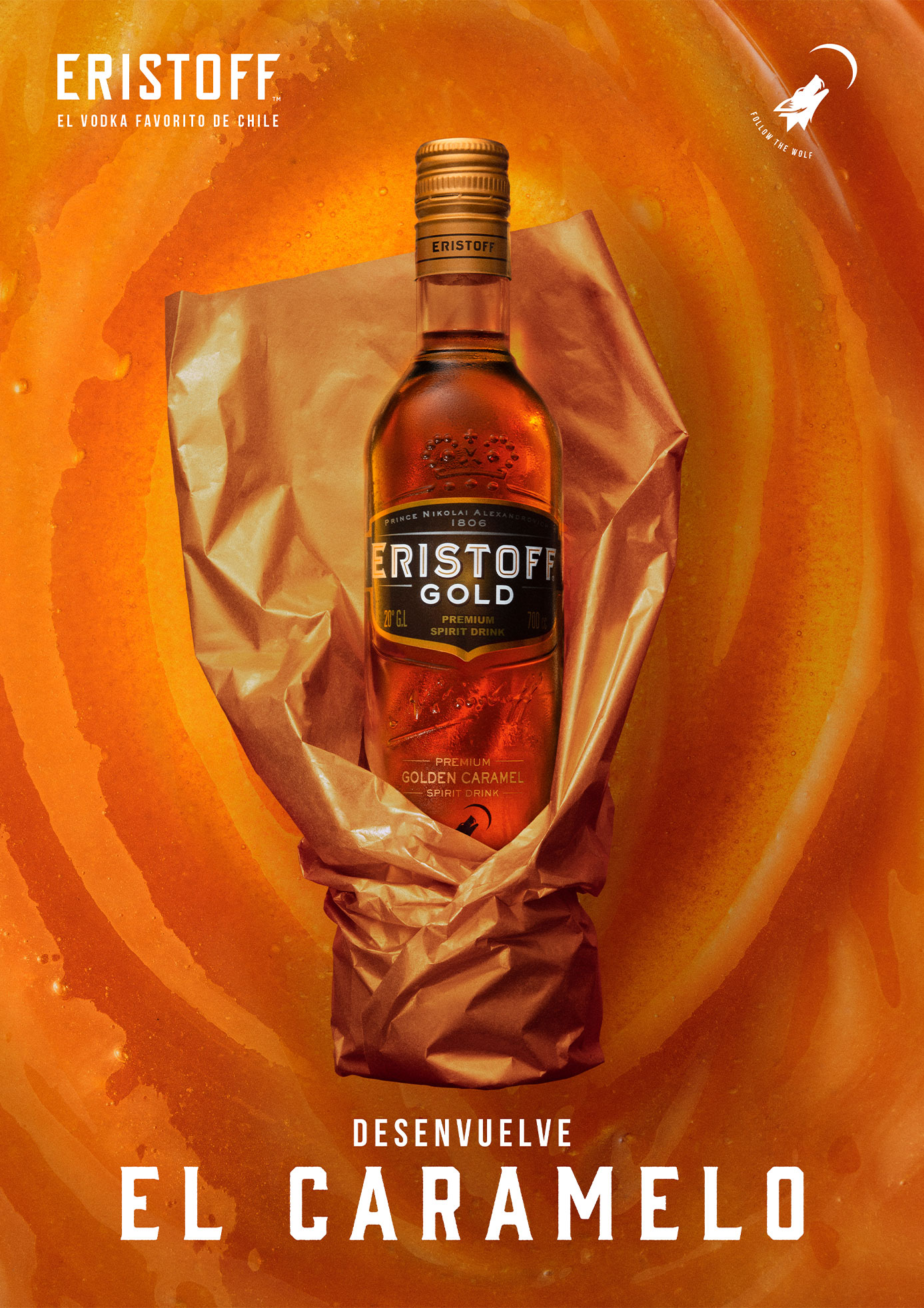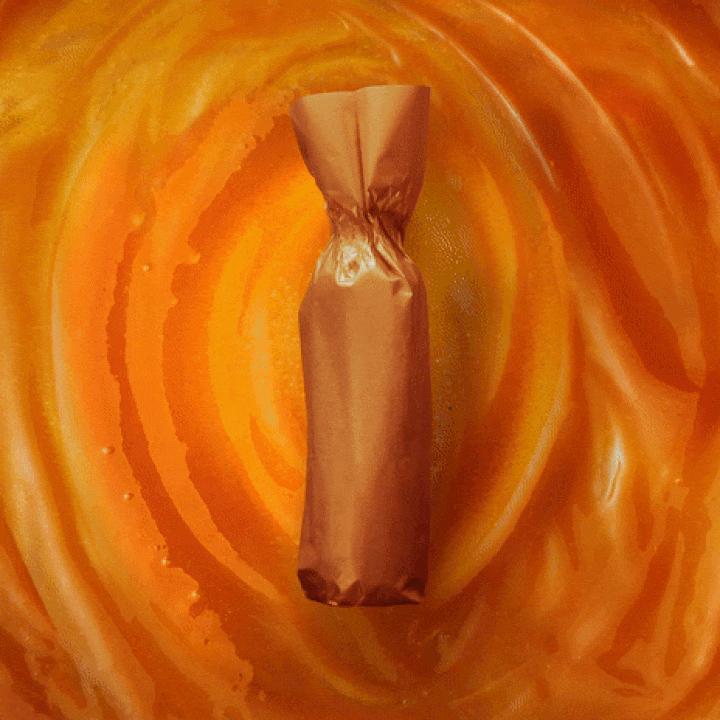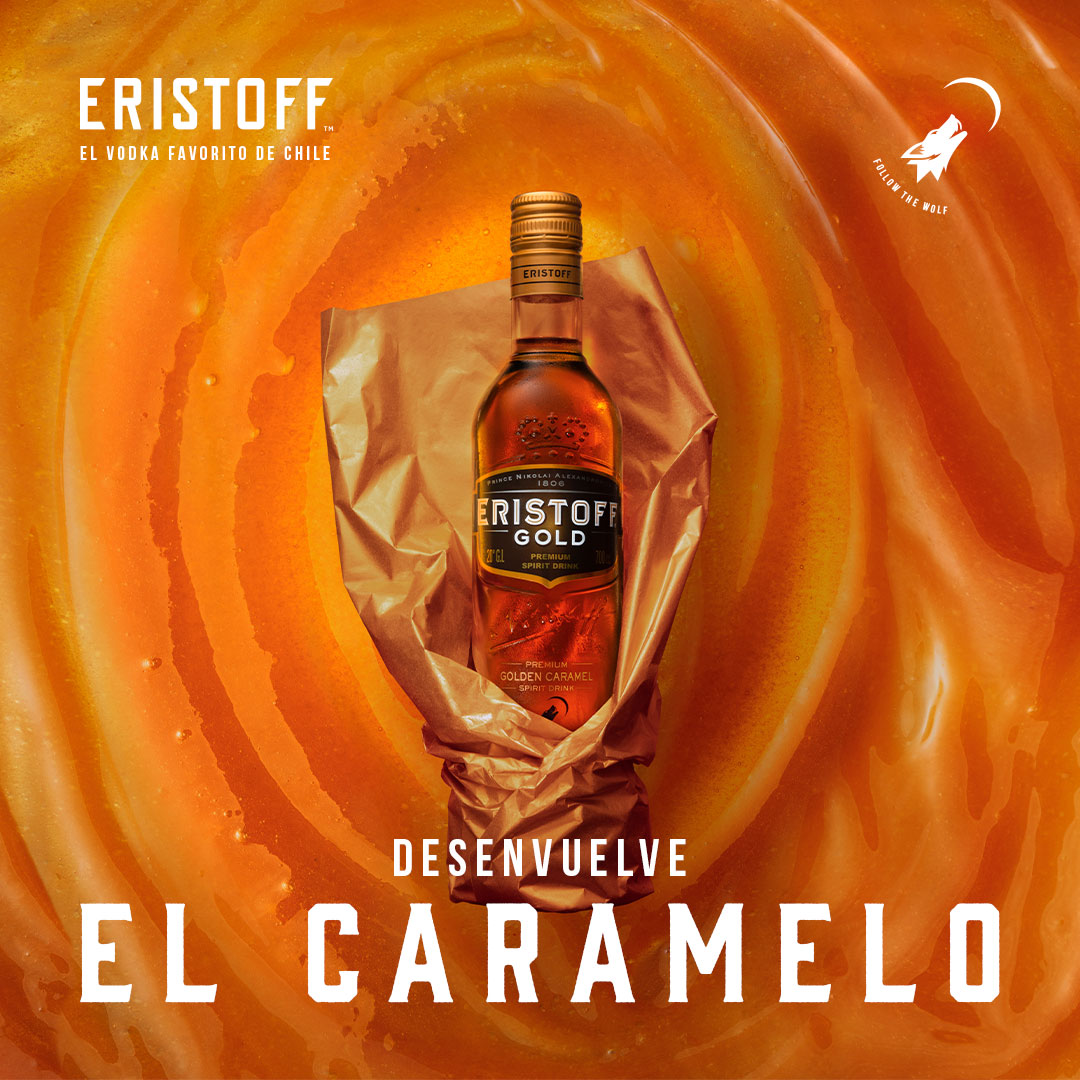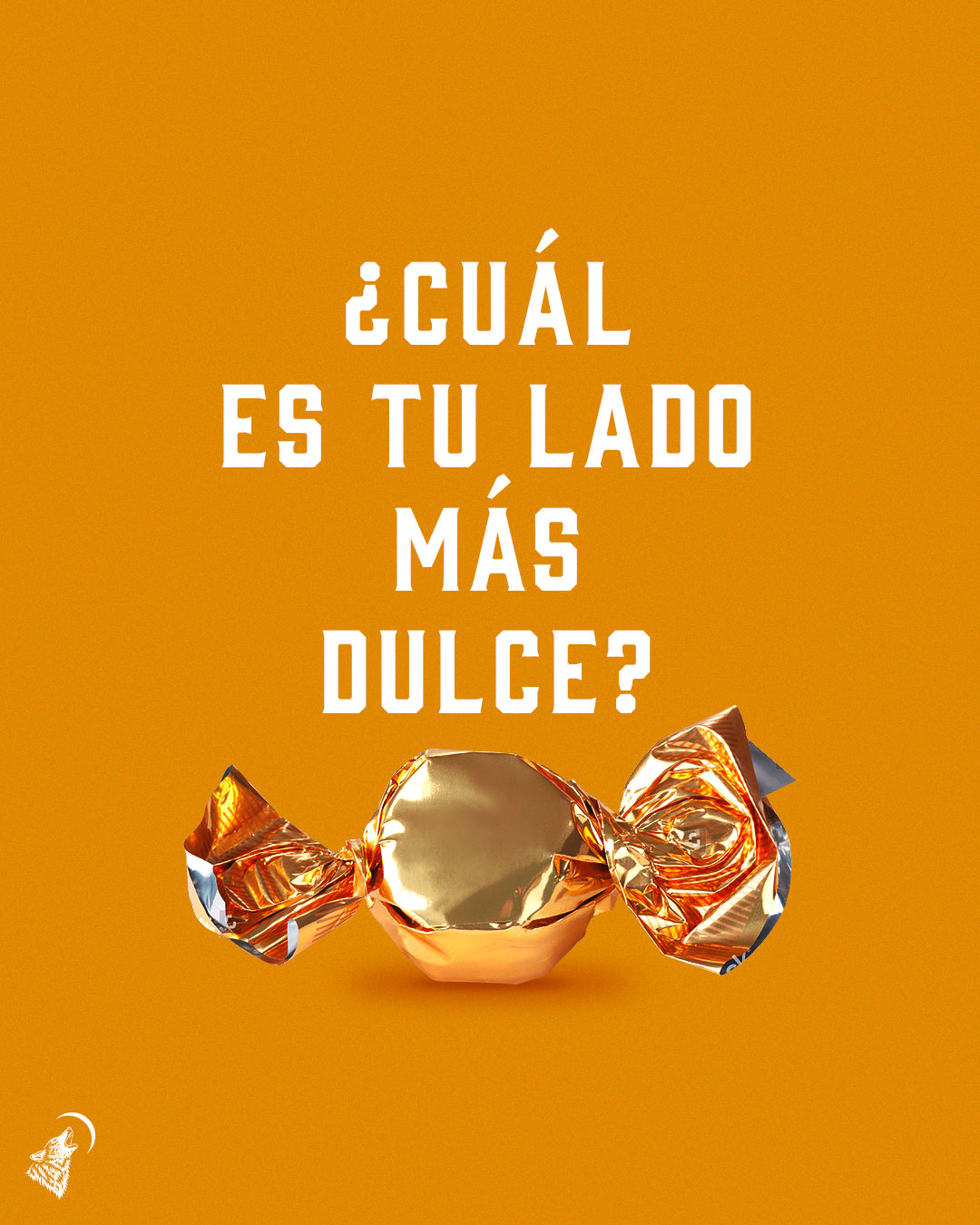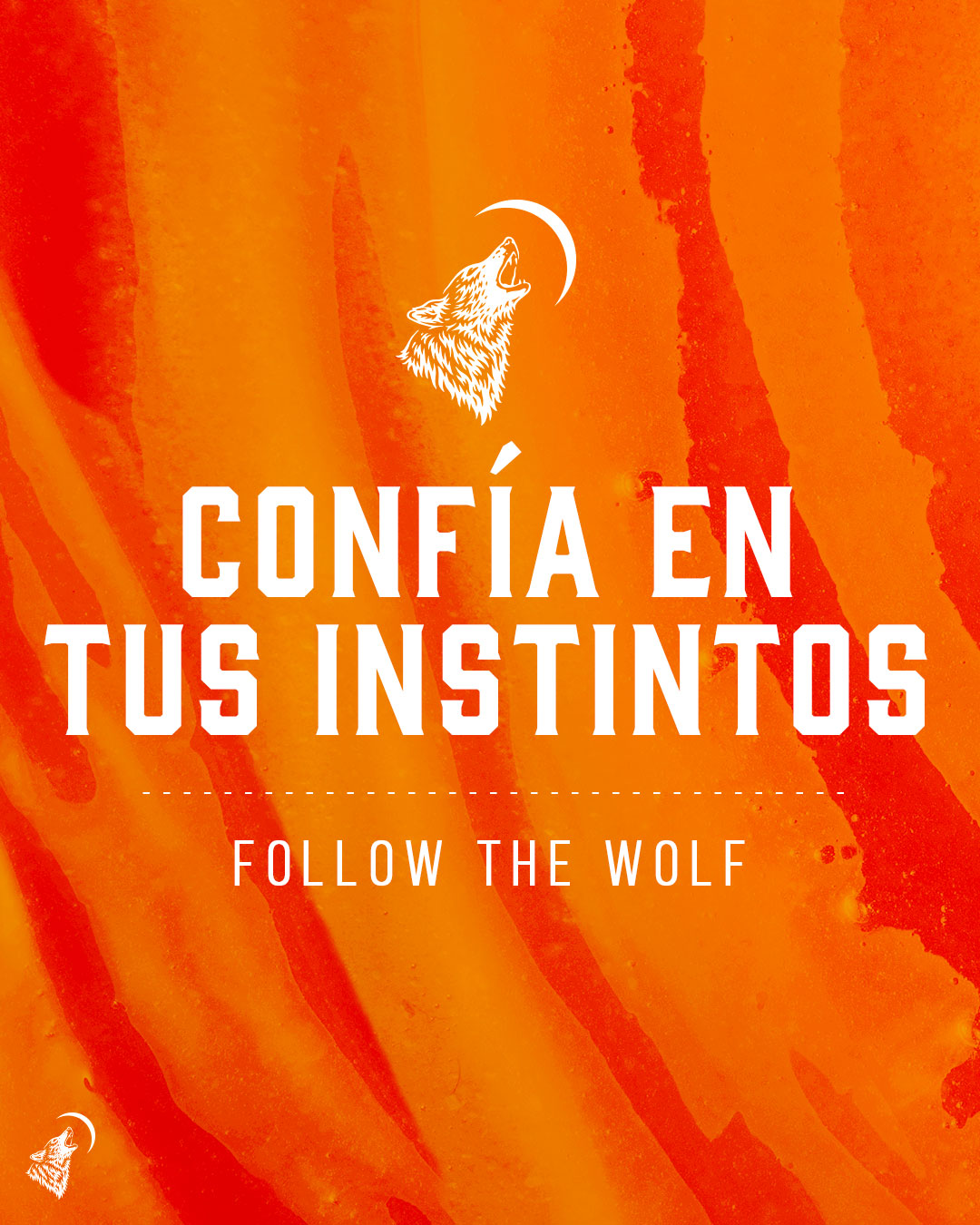 Mouthwatering caramel…the ultimate treat.
We're waiting to cultivate your story.