Challenge
Aveleda is a family-owned winery based since 1870 in the Portuguese region of Vinho Verde. Having developed a new red blend especially for the palate of US consumers, Aveleda required a name and packaging design for their new wine: to be positioned as a concept wine from Portugal, and marketed to Millennial consumers searching for new experiences from lesser-known regions. They turned to DAf to develop this new product, including naming, packaging design, key visual, POS material and brand book.
Client

Aveleda

Capabilities

Packaging Design

Brand Book

Key Visual
Solution
Studying the history and culture of Portugal alongside this new product's current competitive market, DAf discovered a wealth of evocative names to explore, inspired by the country's music, landscapes, cuisine, language and literature. After consulting these with the client, the brand name "12 Knights" was selected, inspired by a medieval tale of bravery and camaraderie, intimately known to the Portuguese.

Packaging Design
Abundant in symbolism, the sword was chosen to represent the knight. Positioned vertically along the bottle and accompanied by minimal text, the sword, powerful and memorable, stands out on the shelf.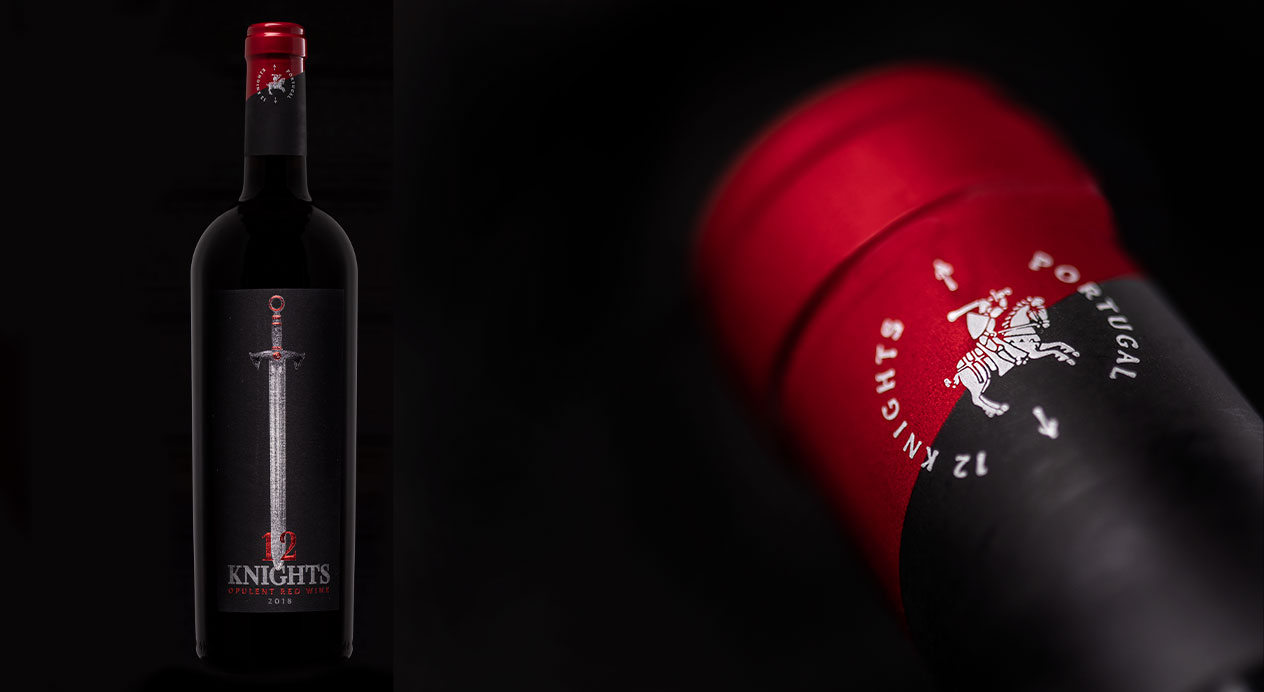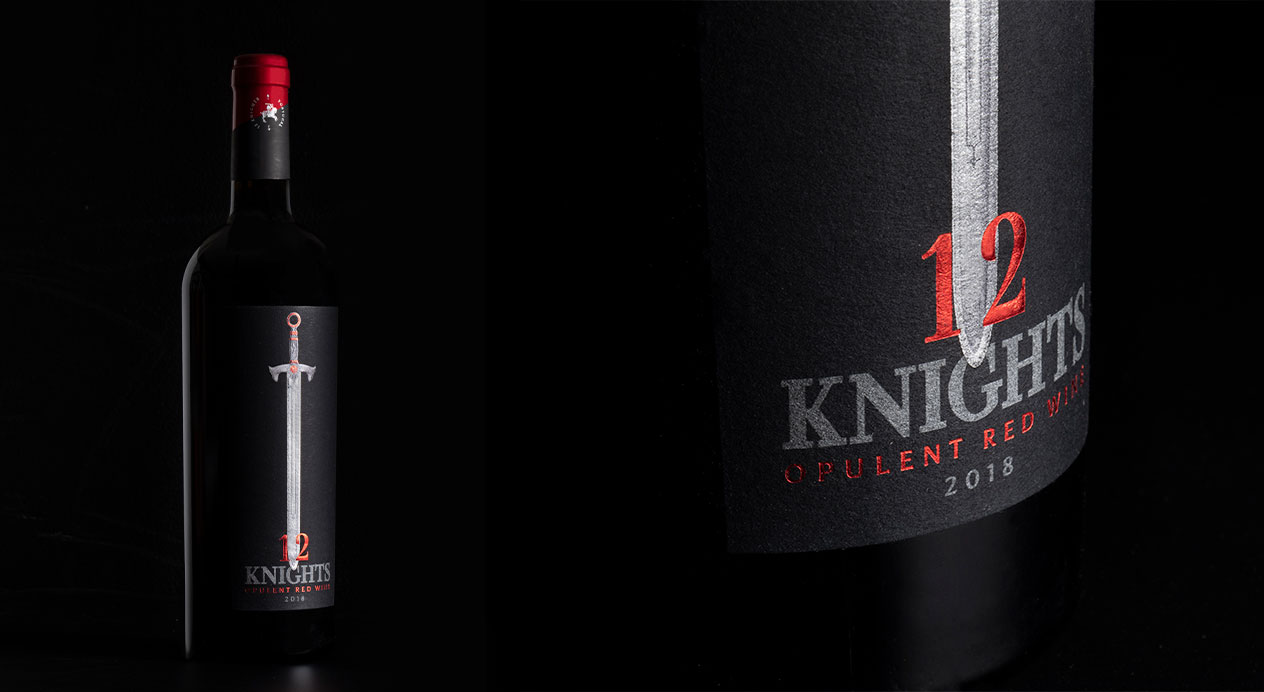 Brand Book
DAf created the 12 Knights brand book, outlining logo, copy, colors, typography and guidelines for print and digital end-use.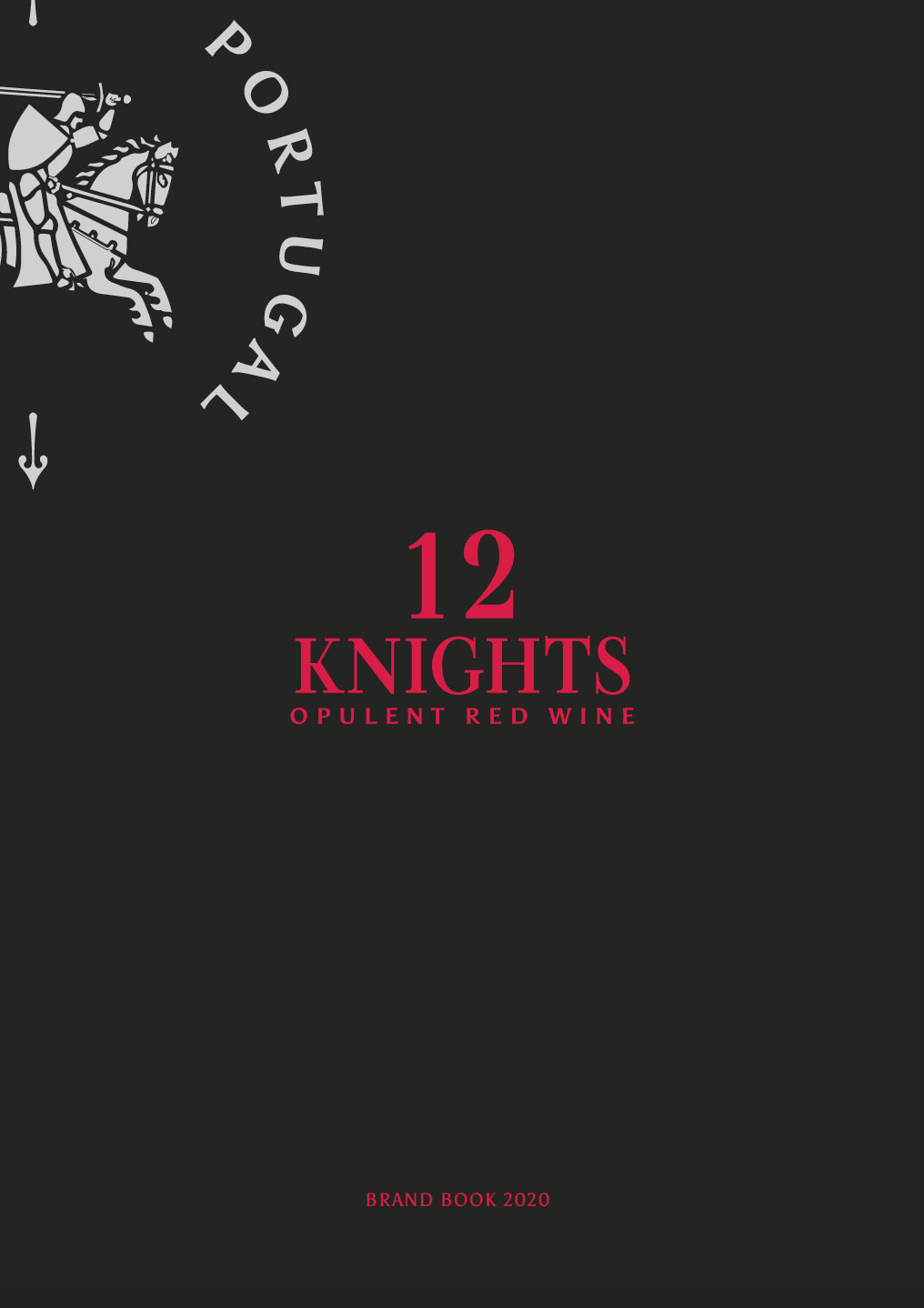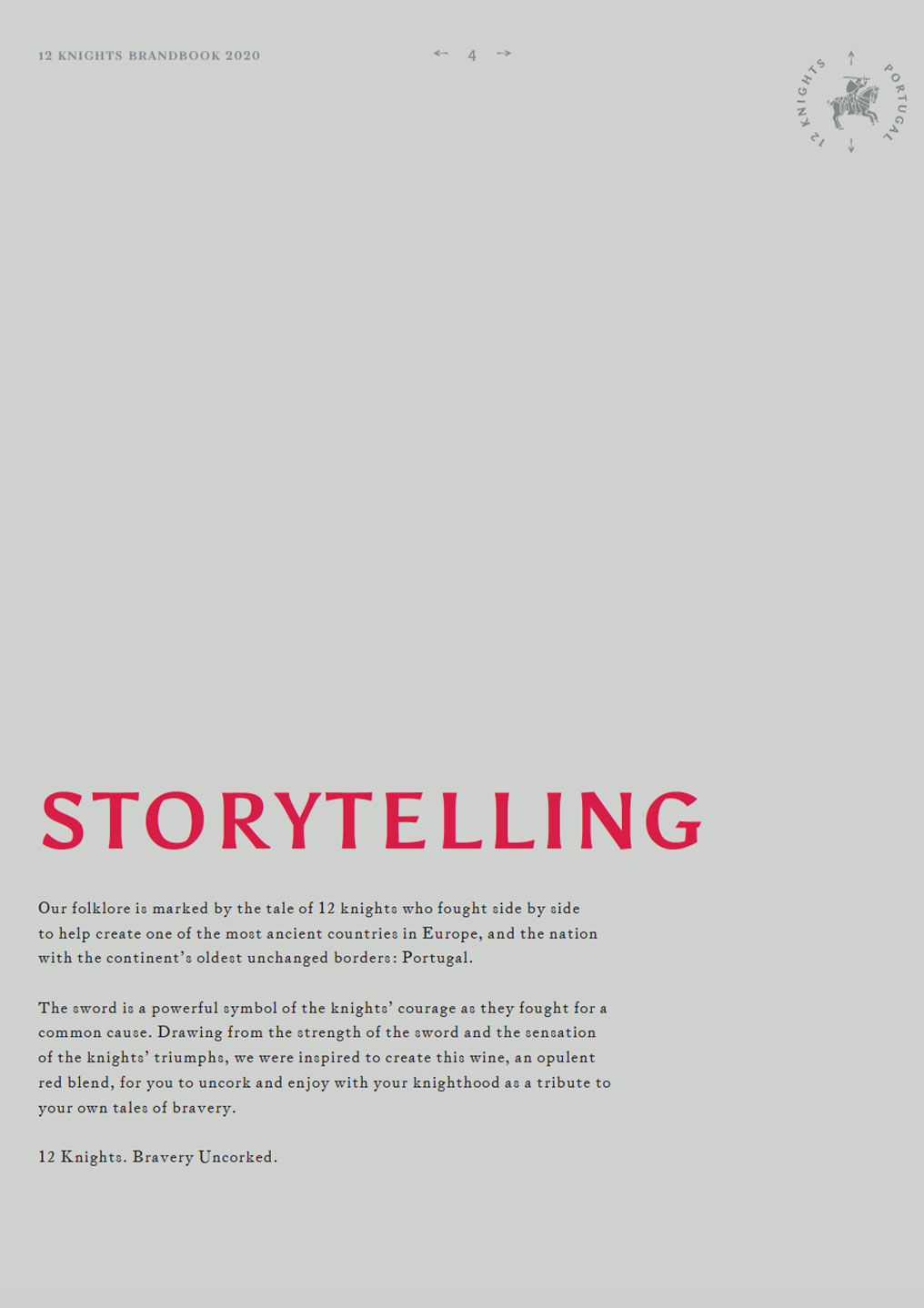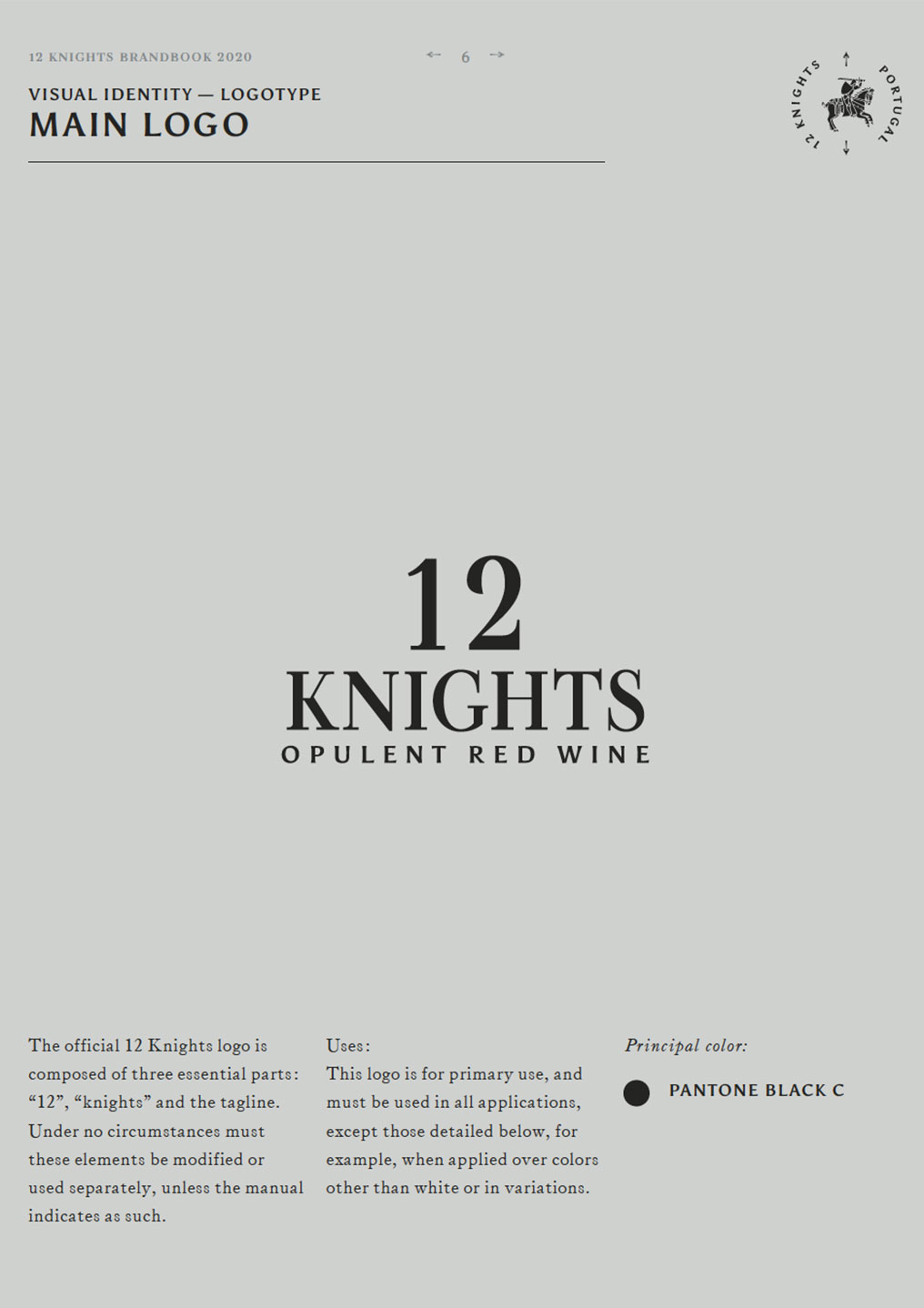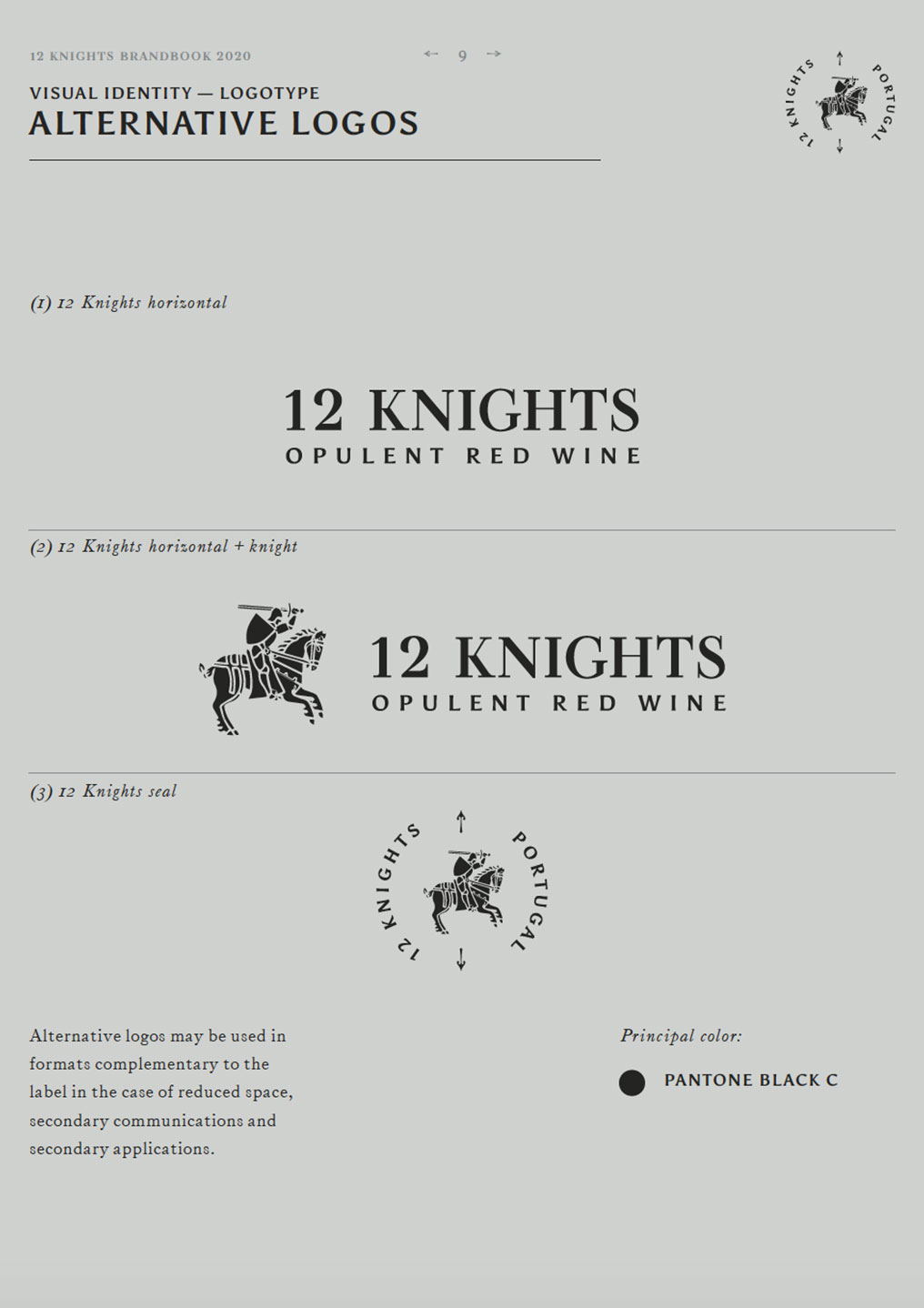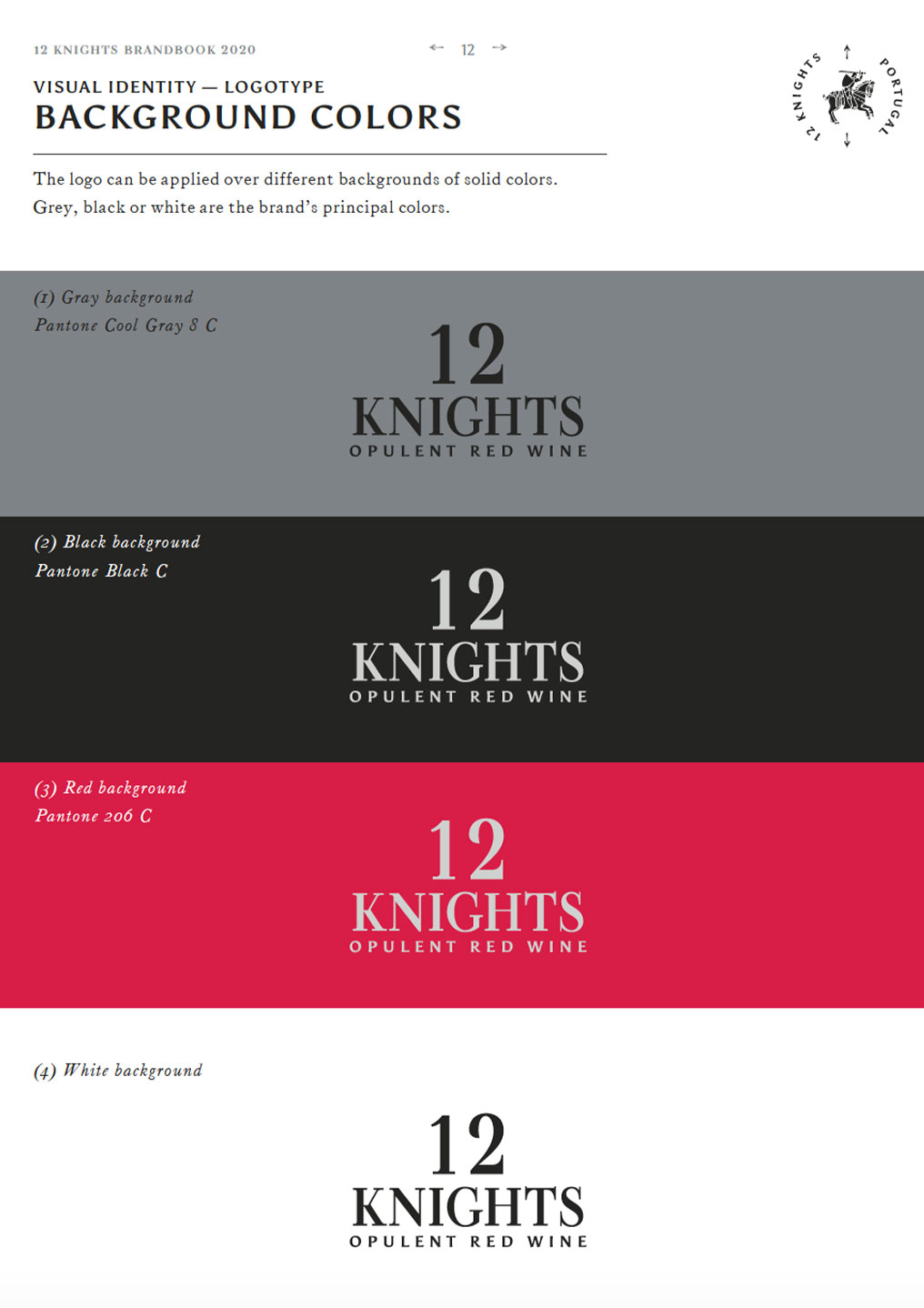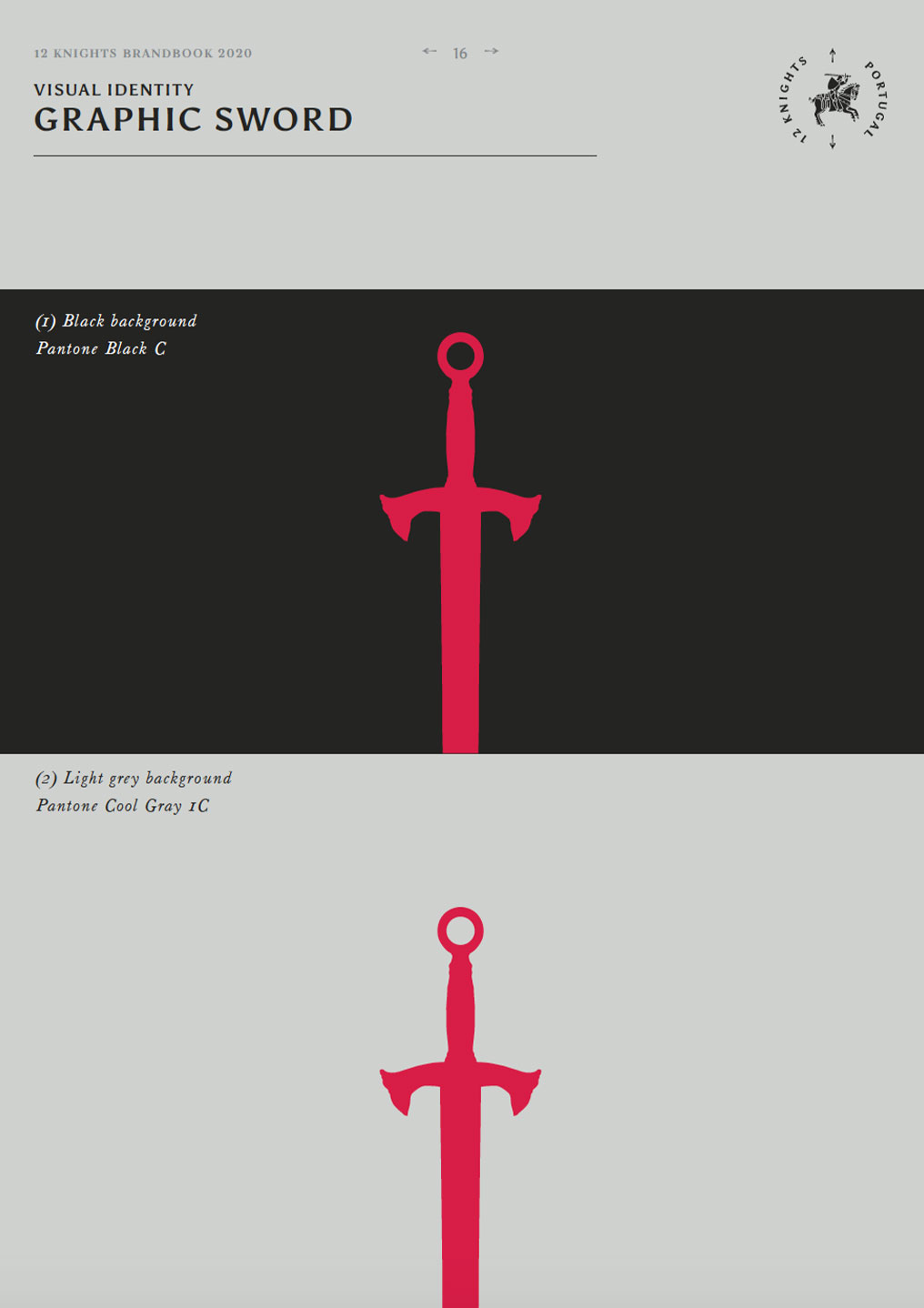 Key Visual
The Key Visual presents a medieval armored knight standing by a castle wall, with turrets visible in the background in tones of black, white, grey and red. His face shield is raised and his serious facial expression can be seen. In his hands is the iconic sword with an elaborate hilt, which has a seal depicting a mounted knight on it, which is also shown on the garment he wears. On the right side of the visual is the bottle, which is the same height as the knight.
Result
12 Knights is currently being distributed throughout target US states.
Patricia Contreras January 5, 2021