Challenge
The Portuguese winery João Portugal Ramos wanted to launch a new red blend wine in the United States, and asked DAf to create a full concept for the wine, to appeal to Gen X and Millennial consumers in the US, conscious of the fact that much of their target audience was not familiar with Portugal as a wine region or in general. They asked DAf to create a concept and world around this wine, with a captivating story based in Portuguese culture or history to educate people about Portugal at the same time as promoting the wine.
Client

João Portugal Ramos

Capabilities

Packaging

Storytelling

Key Visual

Brandbook
Solution
After extensive market research and investigations into Portuguese history and culture, we came across the importance of the area surrounding Lisbon as a nexus for spy activity during WWII, which we used to build a rich conceptual world, including storytelling, and developed the name Spyland for the wine.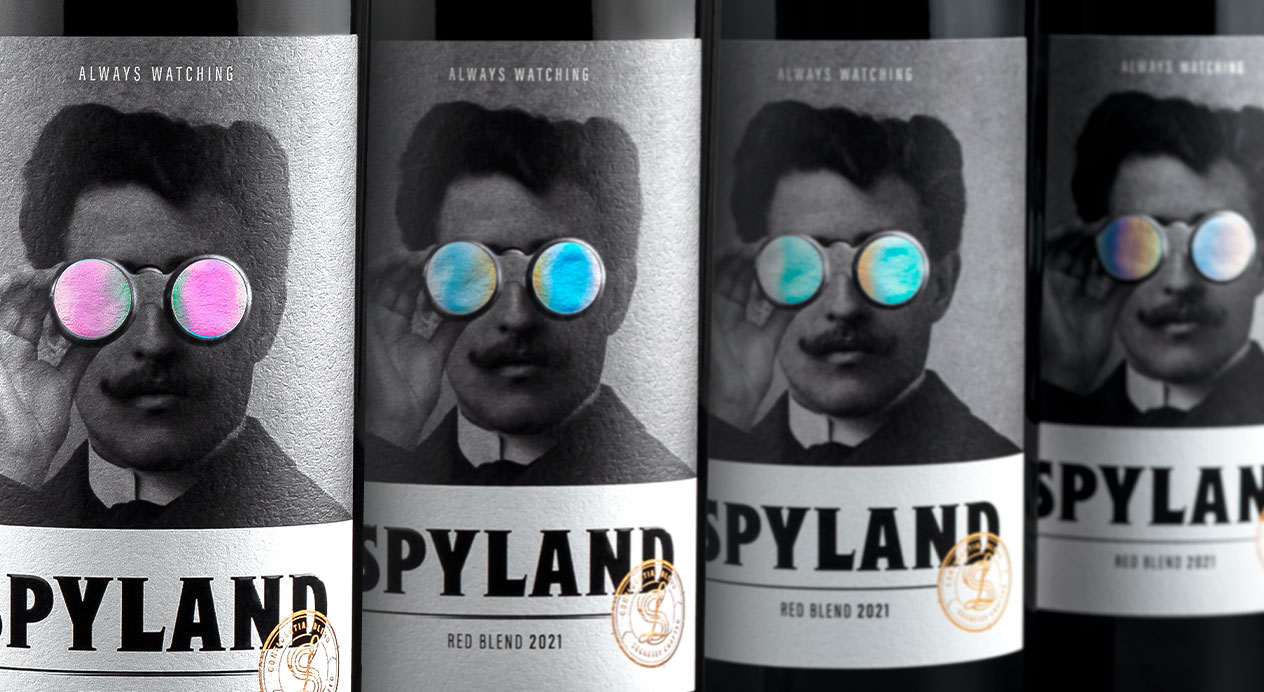 Packaging
The wine's label features a black and white photograph from the era, showing the spy, a young mustachioed man holding up an early iteration of binoculars to his eyes. The binocular lenses on the label are iridescent colors. Below the main character is the brand name and above him are the words "Always Watching." On the lower right is a seal evocative of a wax seal or passport stamp, used to connote secrecy. We used a historic almost sans serif text, with a purposely tight kerning, using less space and with the idea that it could go unnoticed if it were strewn among other papers.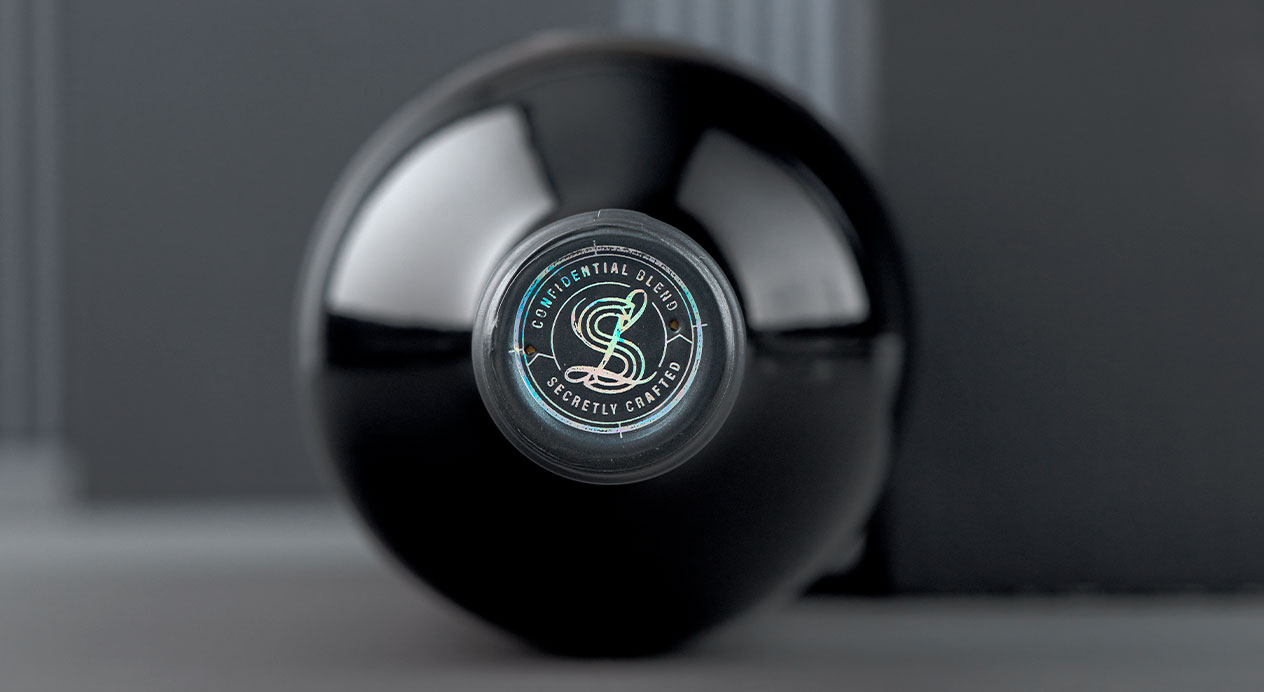 Storytelling
We created a brand story for Spyland based on Portugal's role during WWII as a "hive of spies," imagining a secret society that used a bottle of wine to send hidden messages on the bottle and cork of this wine. We gave it the name "The Secret Society of the Red Blend," and later parlayed these secrets to the website and for social media use.
Key Visual
The bottle as described above is seen superimposed on a spooky, black and white scene of Lisbon's streets, with the iridescent brand name above, with the tagline "always watching." Below, a short text invites consumers to try the wine to enter this mysterious world. The bottle appears larger than life below this text.
Brand Book
We developed a brand book to describe the brand identity, identify the target consumer and create the look and feel for the brand, including the iconic character of the spy, the seal, typography and color palette. We also developed designs for four POS options, including a standalone floor unit (a walkthrough arch), and a simple shelf taker, all emblazoned with the spooky spy imagery and the signature iridescent spy glasses.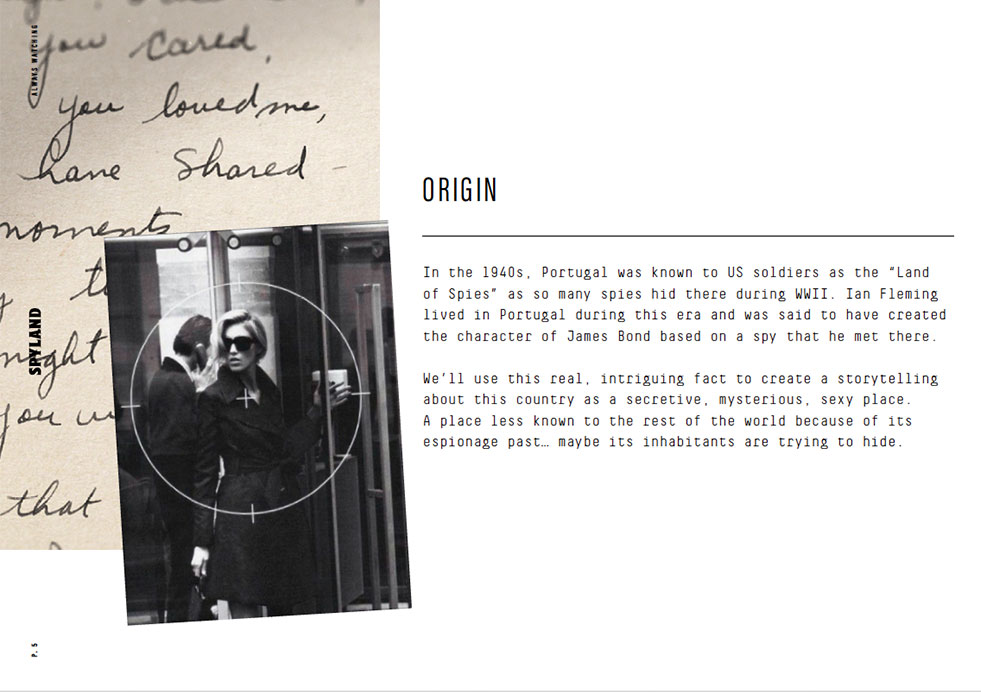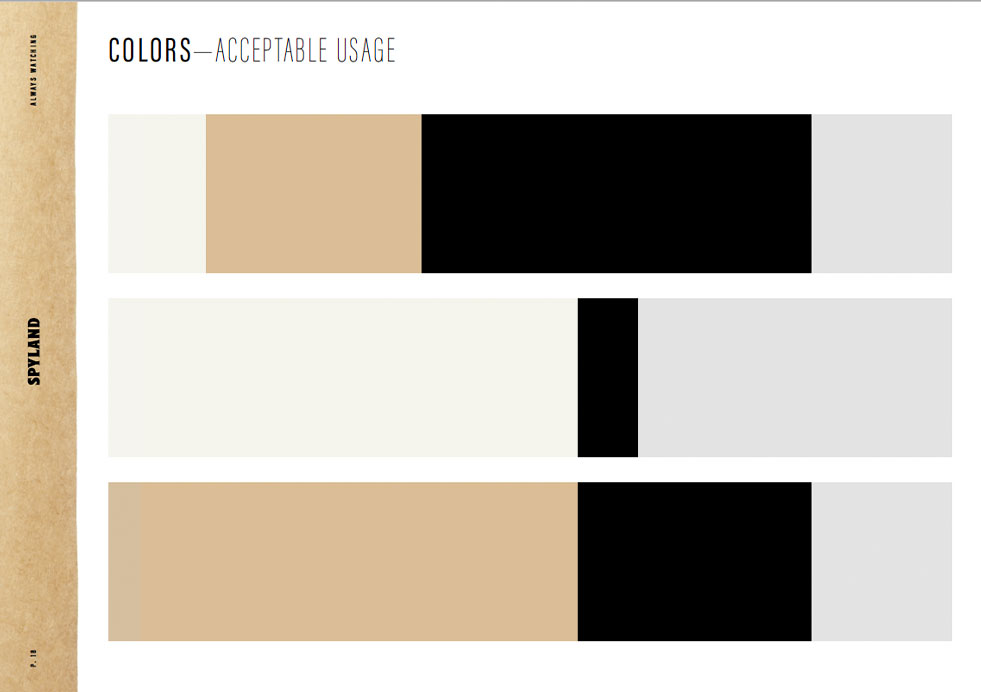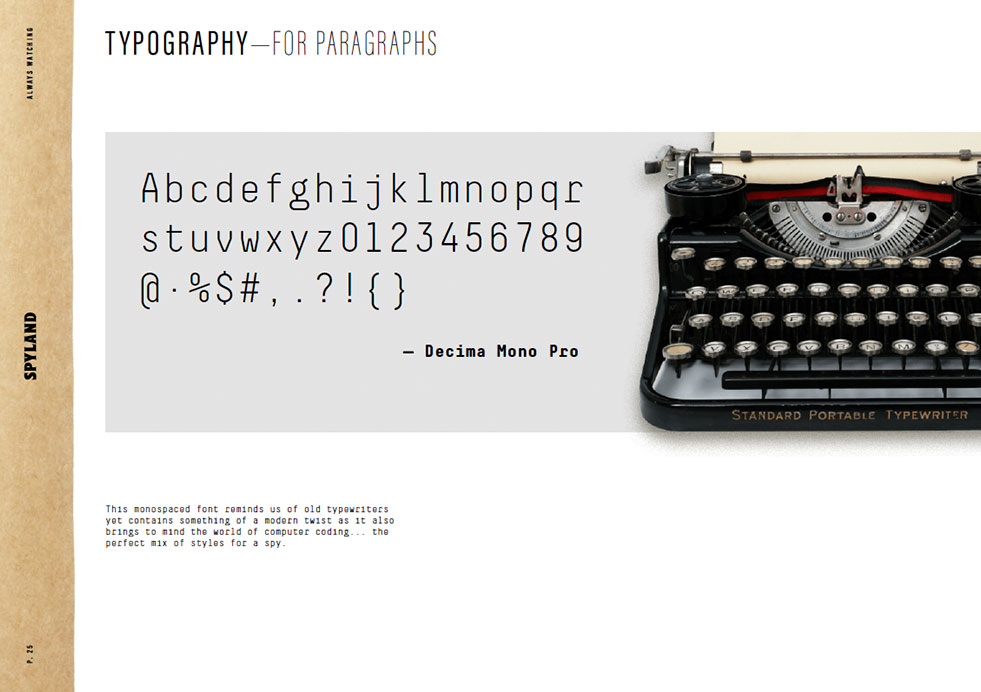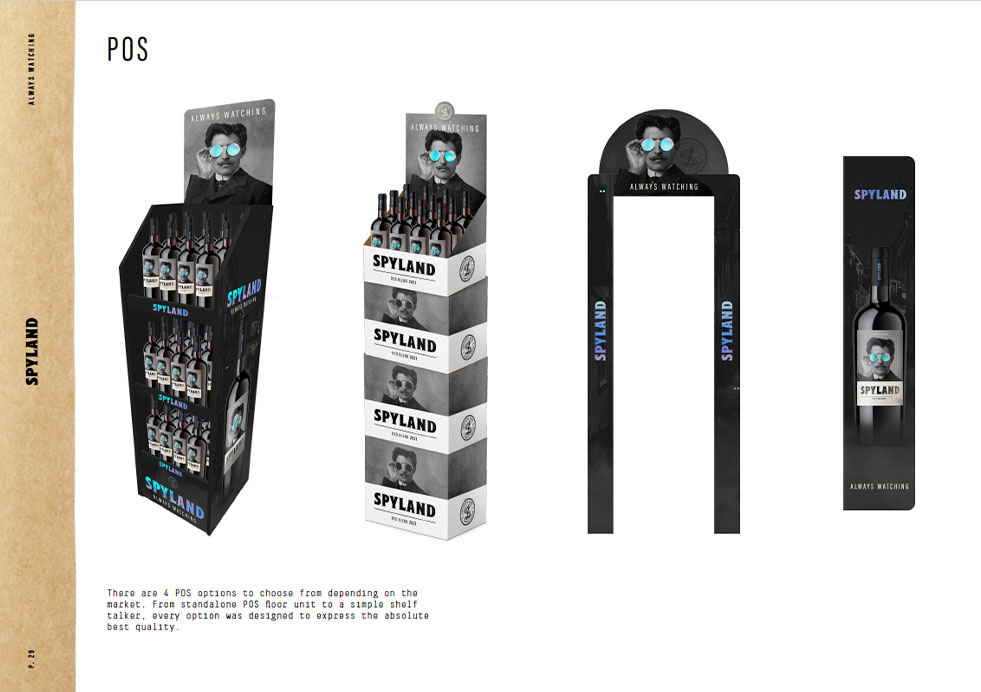 Patricia Contreras December 27, 2022