Challenge
Carlos I, one of Spain's most well-known brandies, continues to look inward to search for new ways to connect to brandy drinkers, especially the younger target. As one of the brand's pillars is mixology, DAf was asked to create photography and capsules for use in social media to remind younger consumers of the versatility of Carlos I when it comes to cocktail hour.
Client

Grupo Osborne

Capabilities

Photography

RRSS Capsules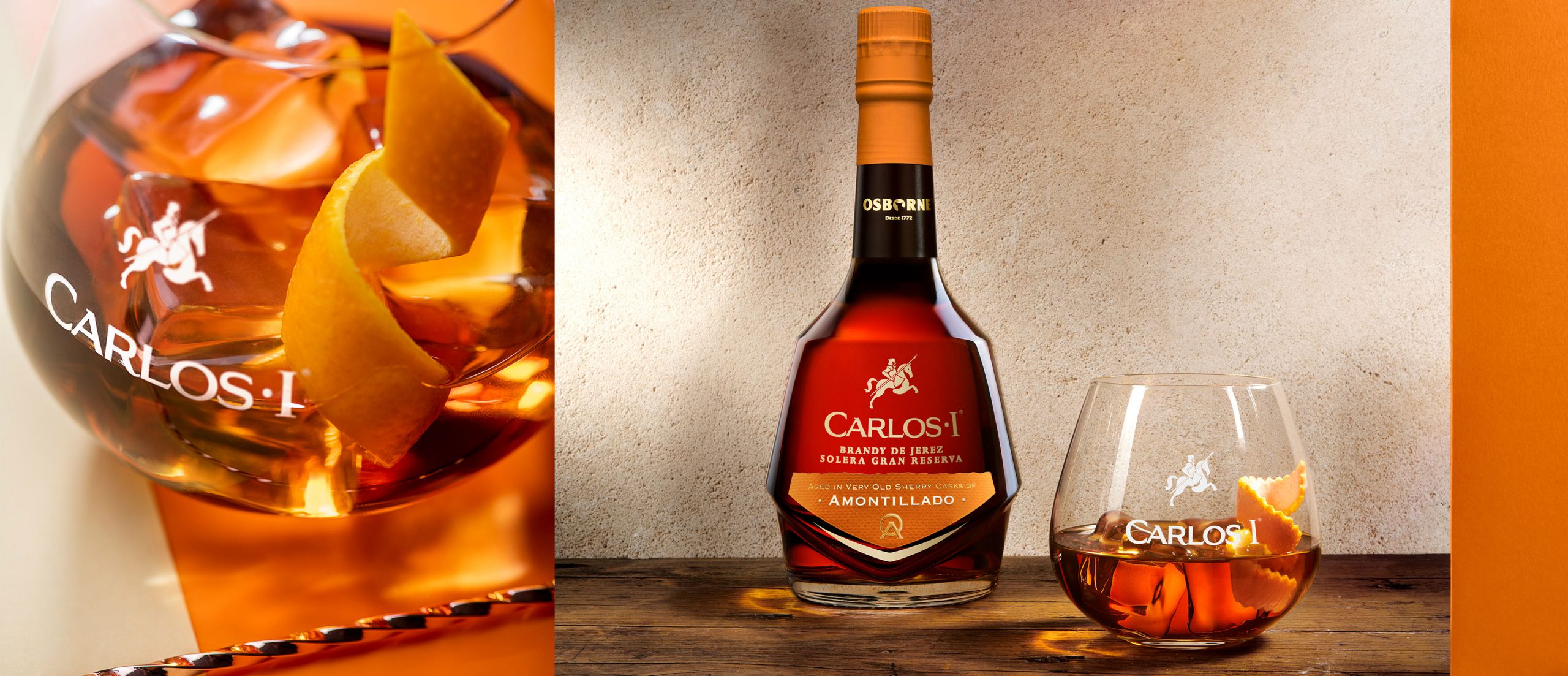 Solution
DAf worked with mixologists to create a series of ten classic brandy cocktails. Our team worked with a premium though contemporary color palette, based on the composition of each cocktail. Photographed in studio using simple geometric props, block color boards and a copper-hued cocktail set as support, the bottle is front and center of all material.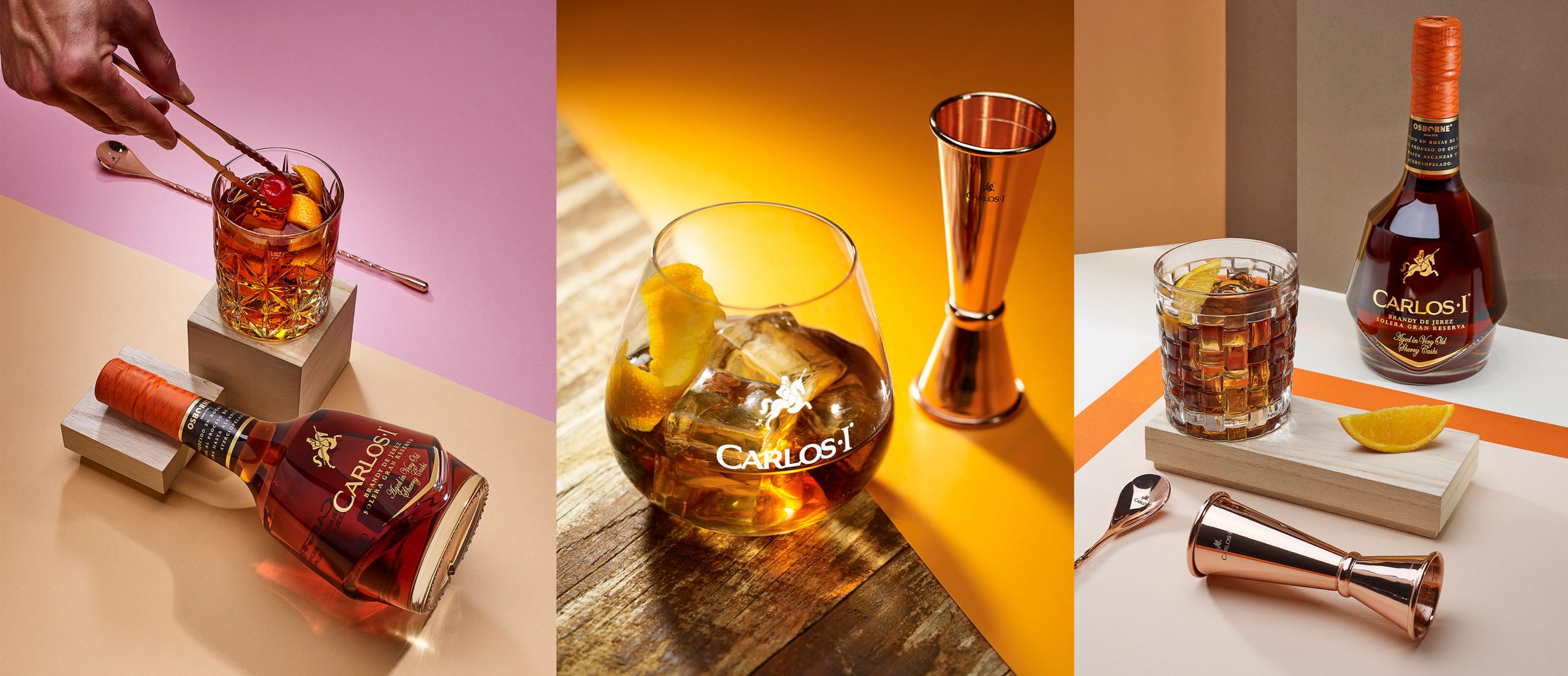 Photography
Each cocktail was photographed in studio, accompanied by the elements essential to create it. The extra premium Amontillado and Pedro Ximénez brandies were coupled with a more sophisticated art direction.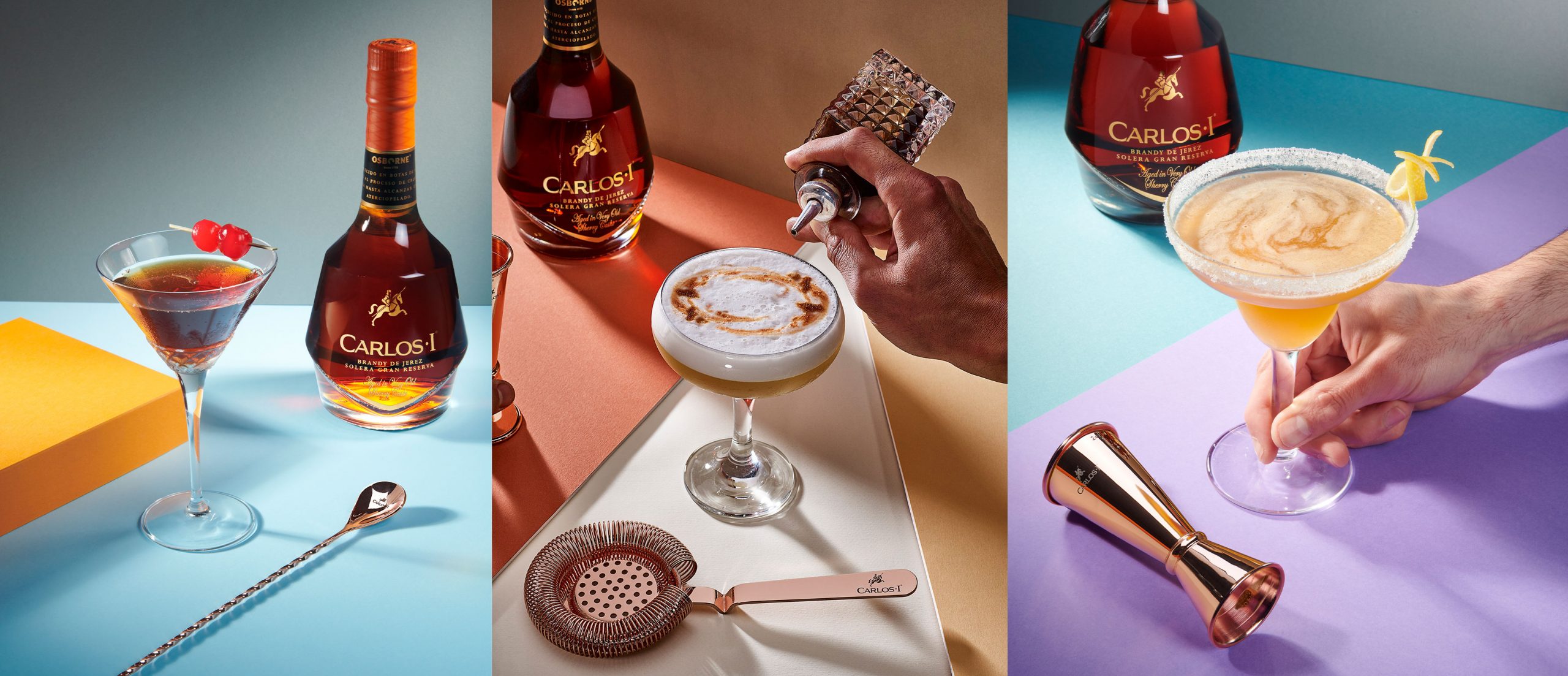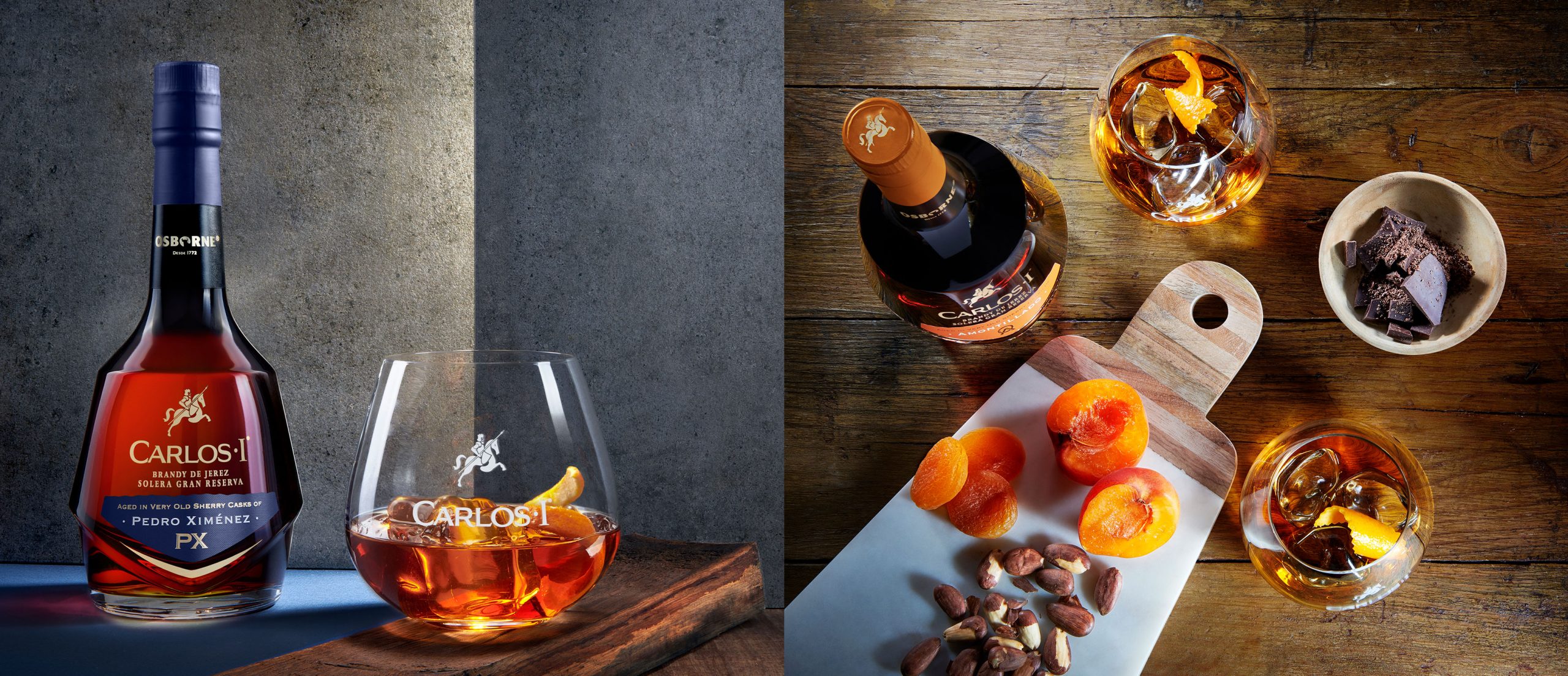 Capsules
DAf created 8" capsules of each cocktail, showing each in all its beauty, ready to be served.
Book of Cocktails
DAf designed a book of classic recipes featuring Carlos I, to inspire our consumers' next cocktail hour with friends.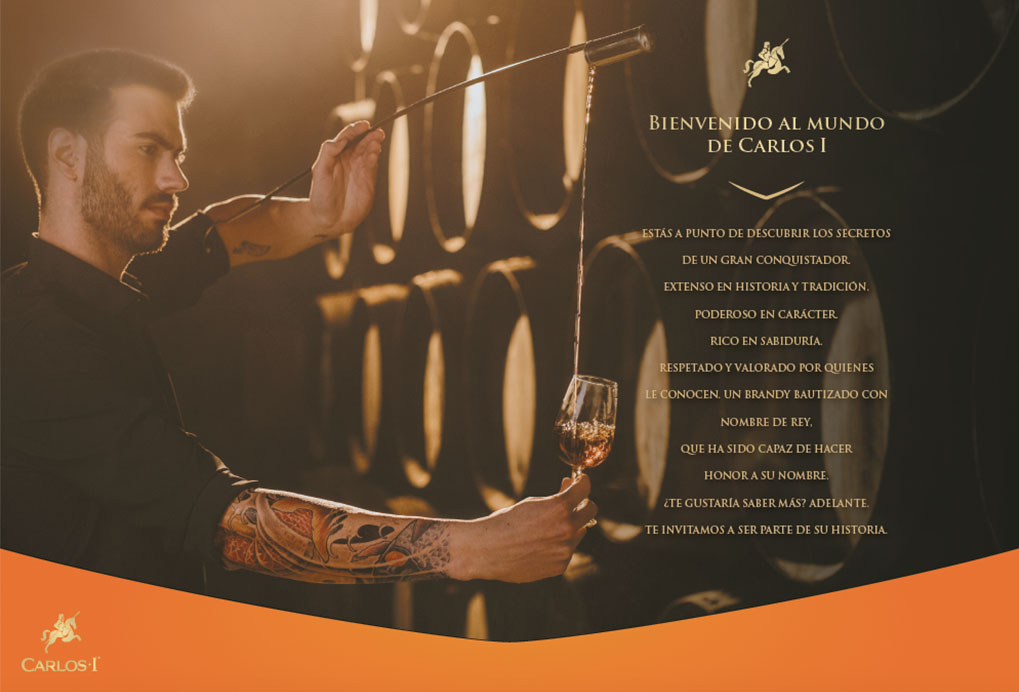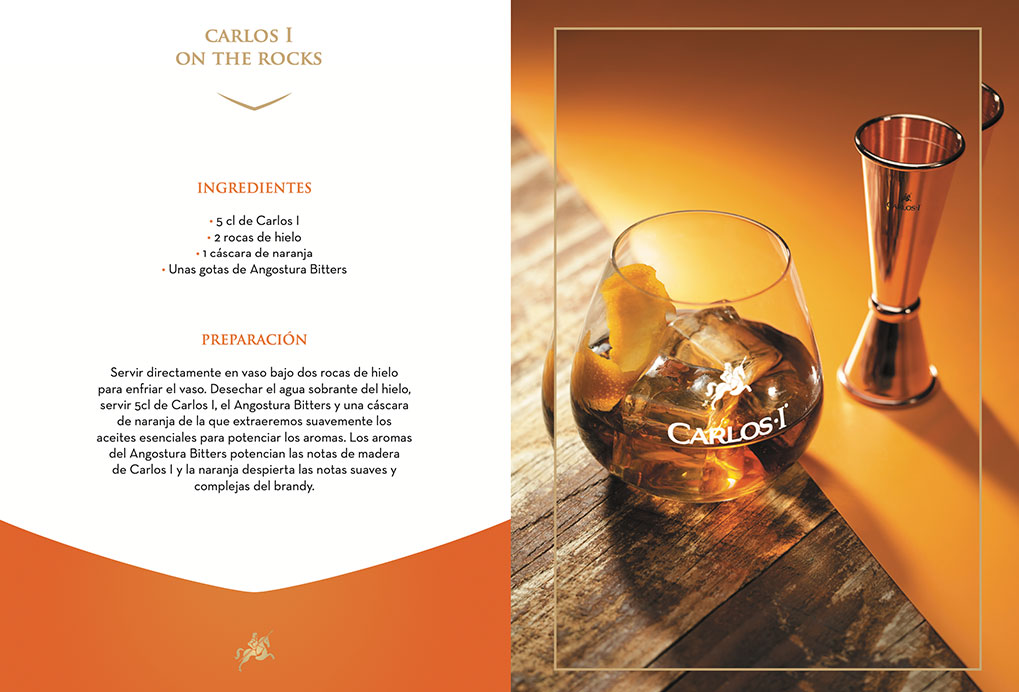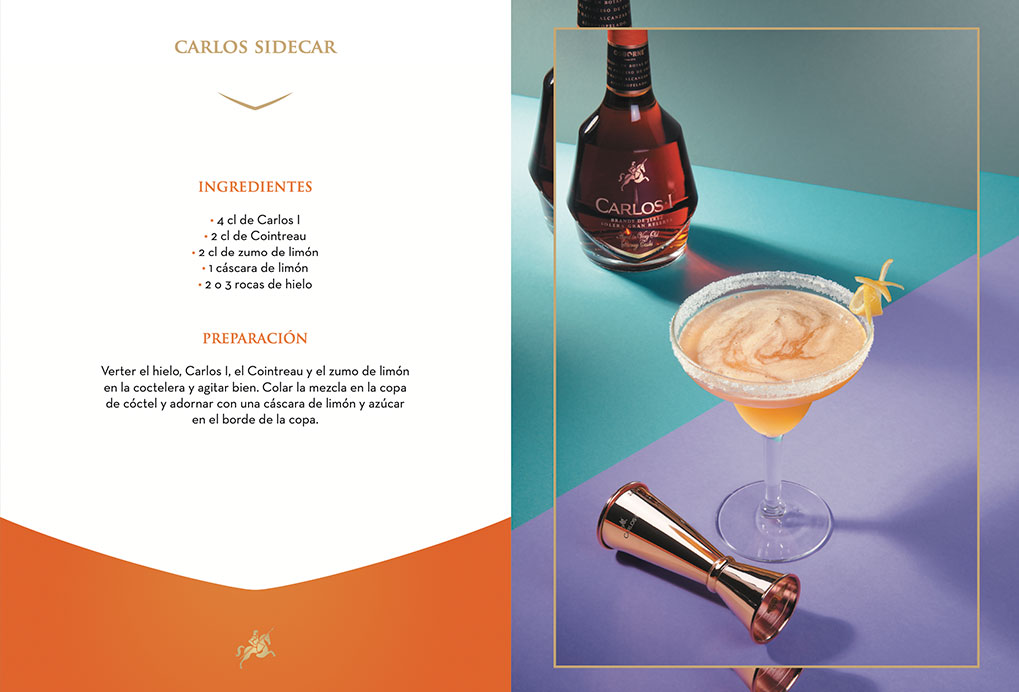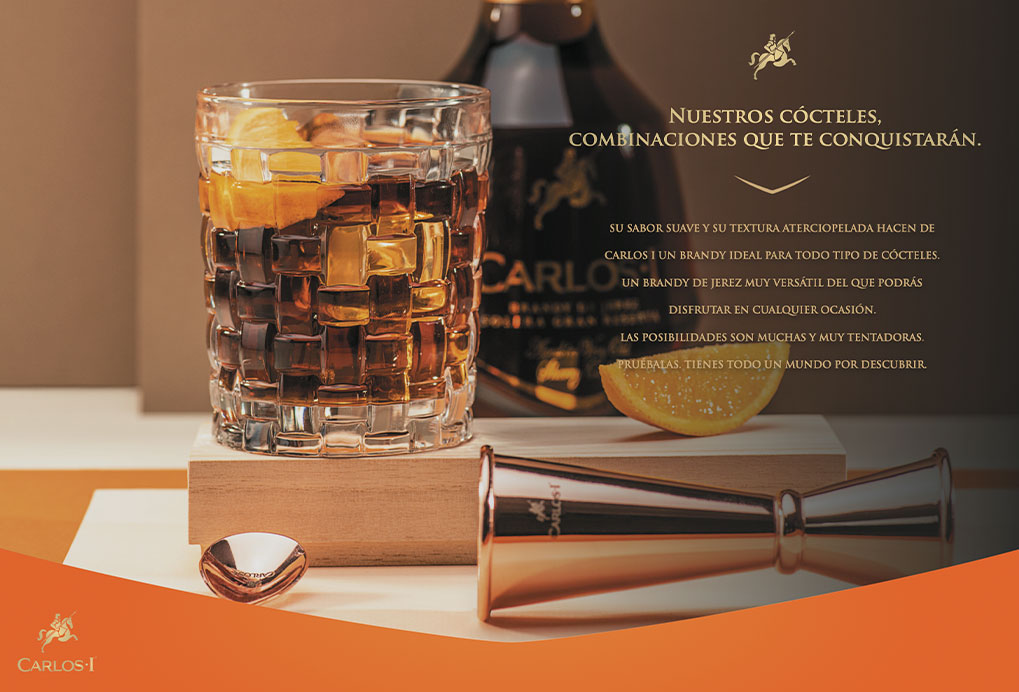 Patricia Contreras May 4, 2021