Challenge
Accolade Wines, came to DAf with a cutting-edge new product, a range of carbon-neutral wines in 95.1% recycled packaging, an 100% post-consumer recycled glass. Their name is based on wolves, the apex predators that define an ecosystem. The asked us to create a look and feel for their social media and produce the brand's lead photography in this style. The challenge was to avoid generic claims and predictable imagery around sustainability, while communicating the technical specifications of its impressive recycled glass bottle, using facts and clarity as guidelines.
Client

Accolade Wines

Capabilities

Photography

Stop Motion

Social Media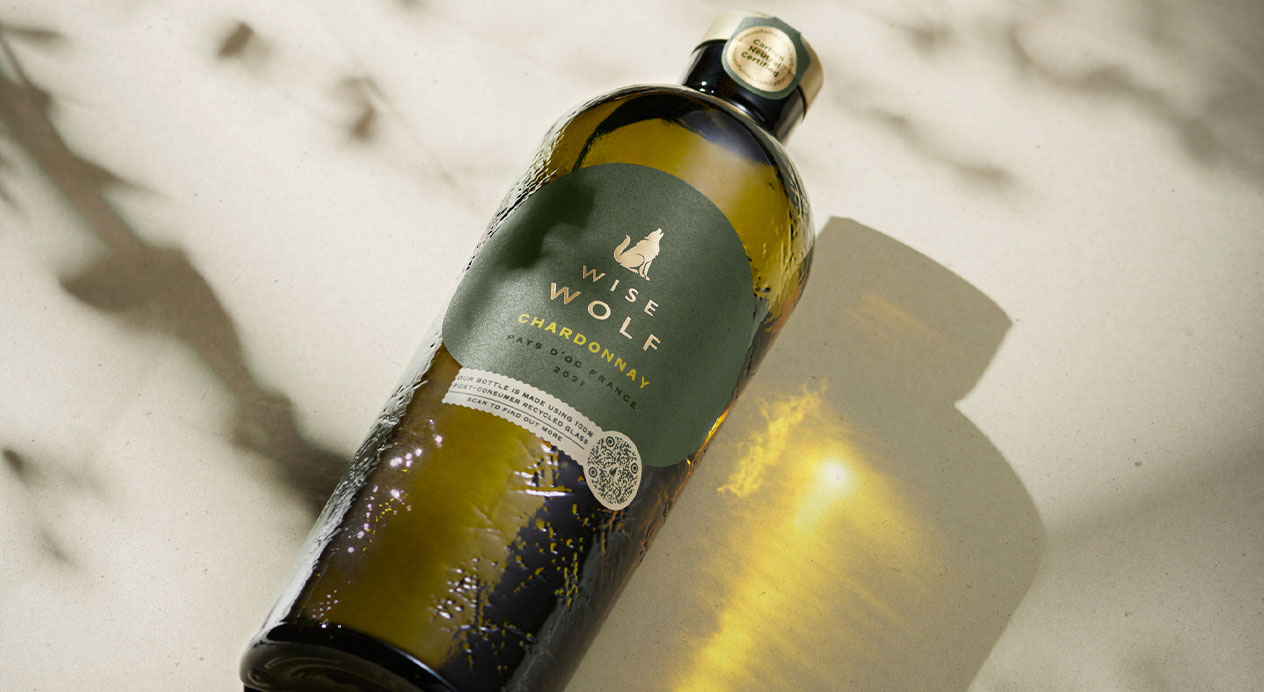 Solution
DAf developed the concept named "Redefine Recycling" around which to construct Wise Wolf's social media aesthetic and photography. In keeping away from the repetitious language and imagery of sustainability, we took a more artistic tack, to show recycling in a premium, high-end style that plays with leaves, shadows light, volcanic stones, curved lines, corrugated cardboard and glass shards.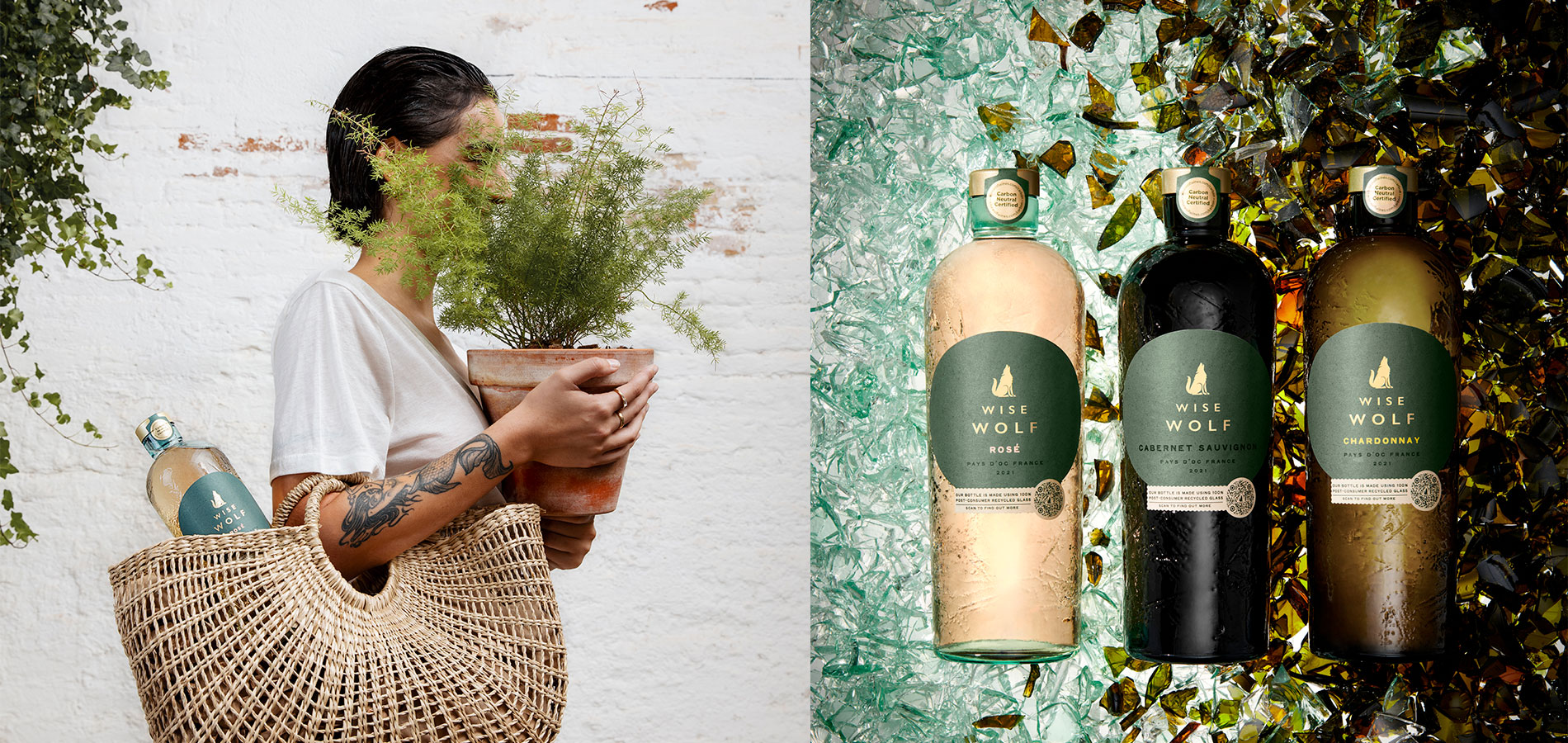 Photography
With this concept of redefining recycling, recycled material appears in surprising and visually striking ways. For example, recycled paper hangs draped in the background of one photo, and recycled cork acts as a podium for the bottle of Wise Wolf as scraps of recycled paper become a beautiful bed of confetti, and recycled glass a glistening backdrop of crystal. Stop motion was used to create video content, including videos where we see each of the three bottles emerging from the material that they're made of. Lifestyle photography was taken of a group of three friends casually consuming the wine in a home that has recycled furniture such as tables made of recycled wooden pallets.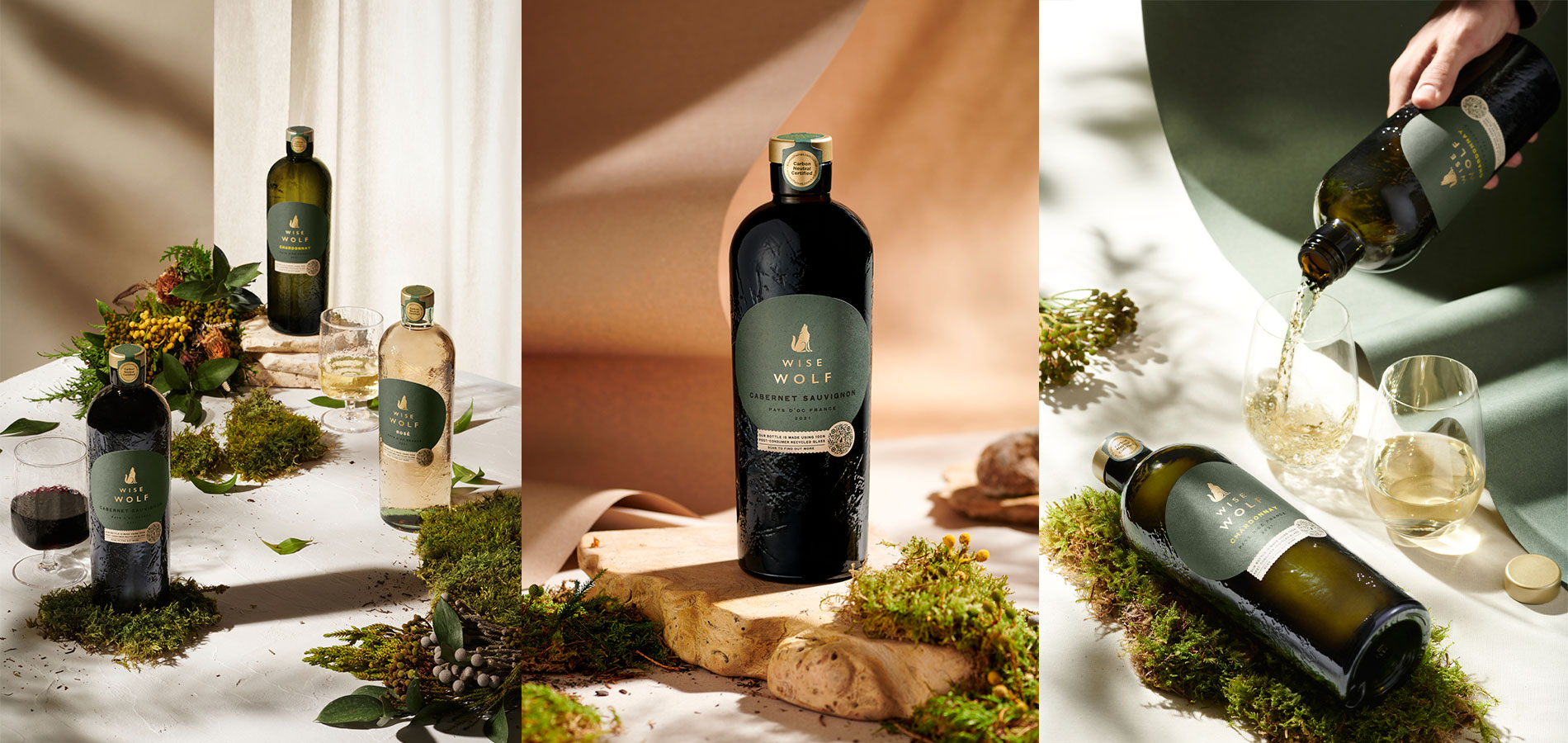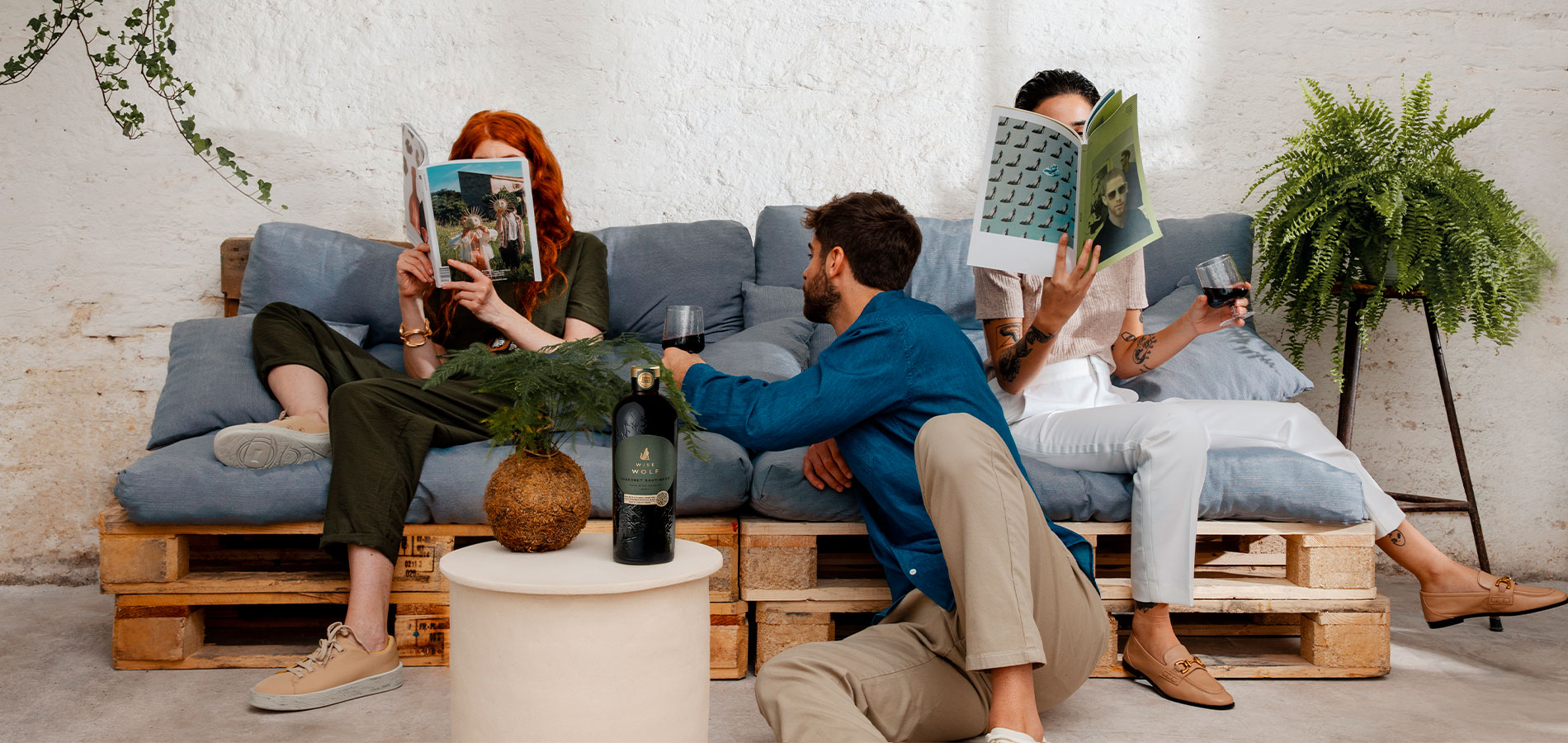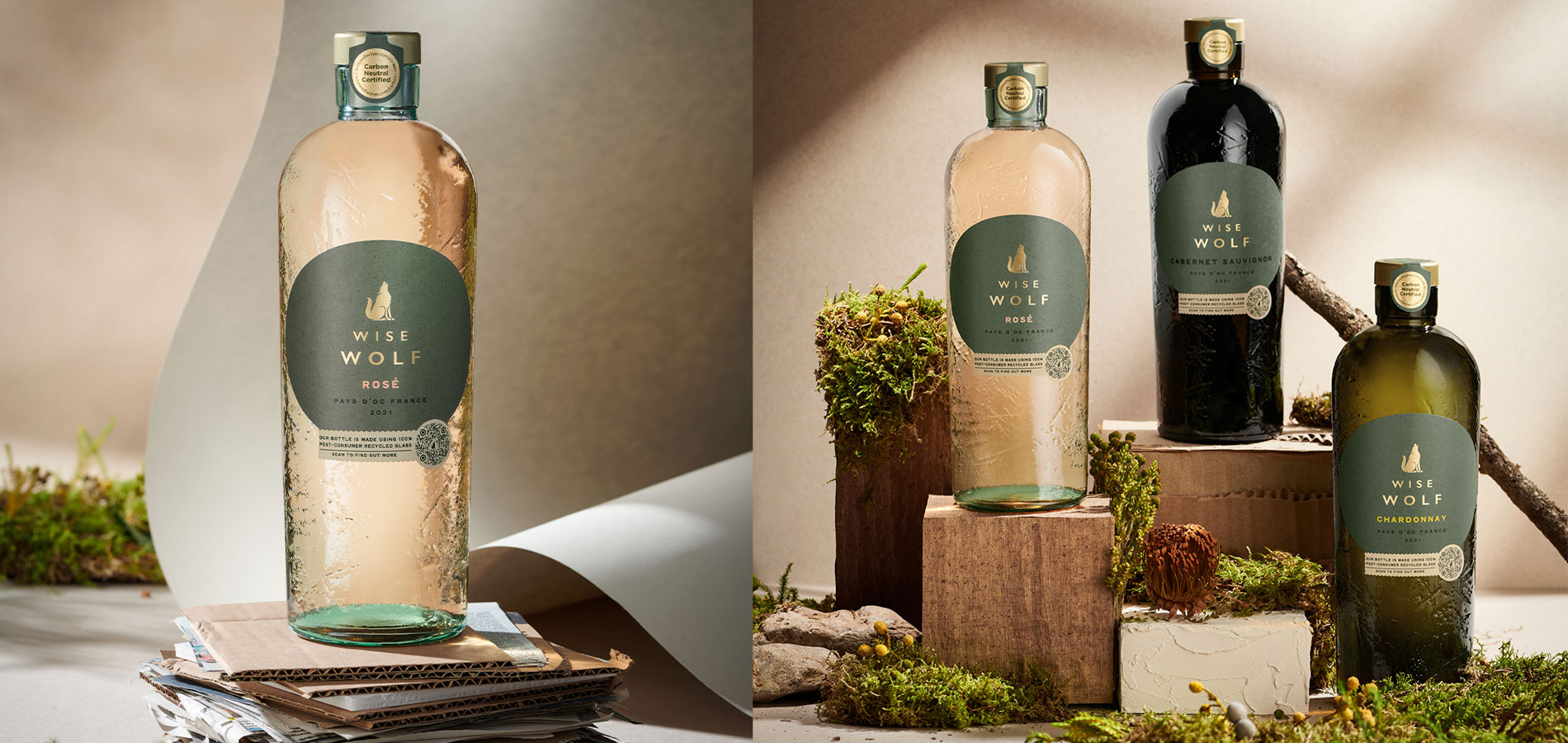 Stop Motion
We made a series of stop-motion videos for Wise Wolf where we see the shadow of wine pouring into a bottle, wine bottle shards forming the shape of a bottle, two where bottles appear to break the surface of a pool of glass shards the same color as the bottle, and another where the bottle surfaces amid pieces of corrugated cardboard and paper.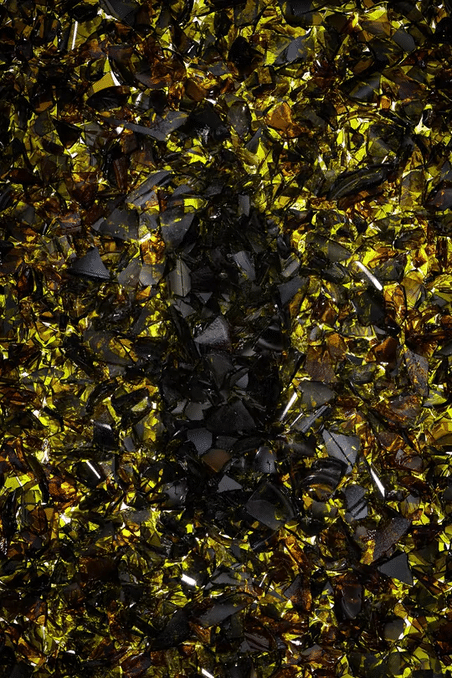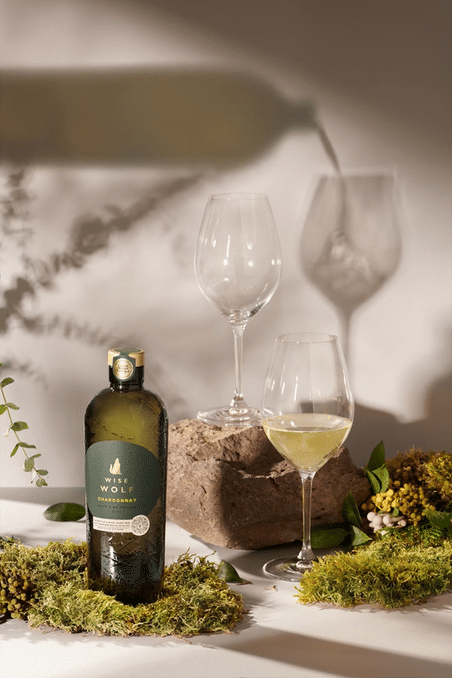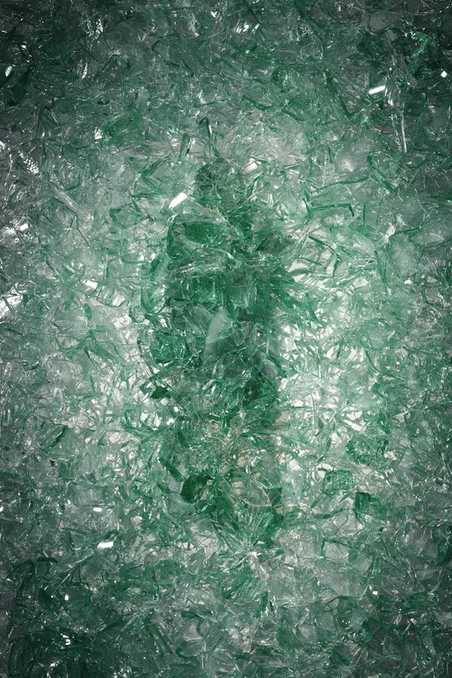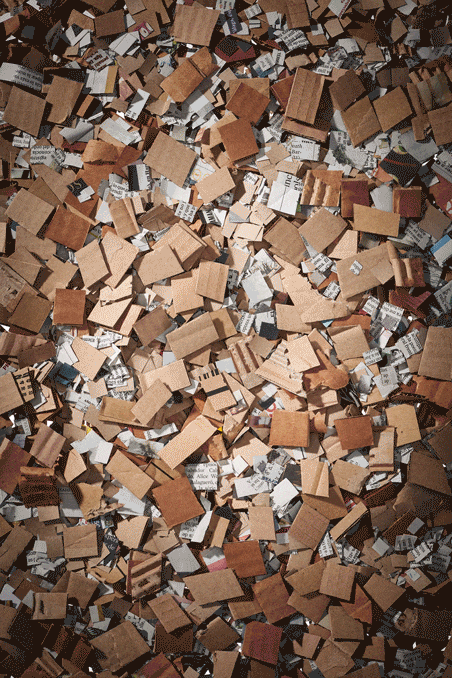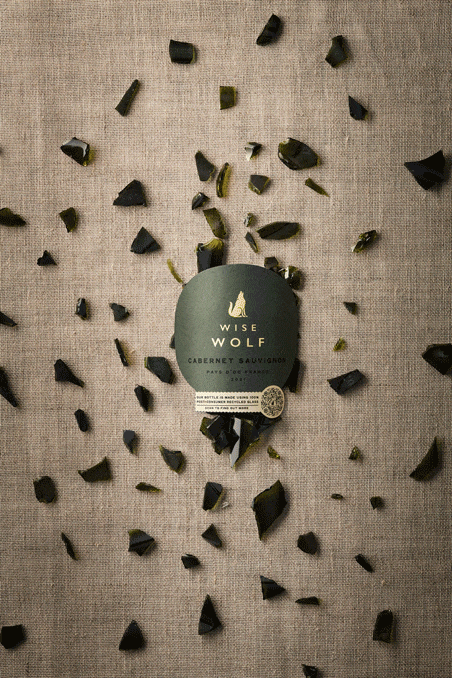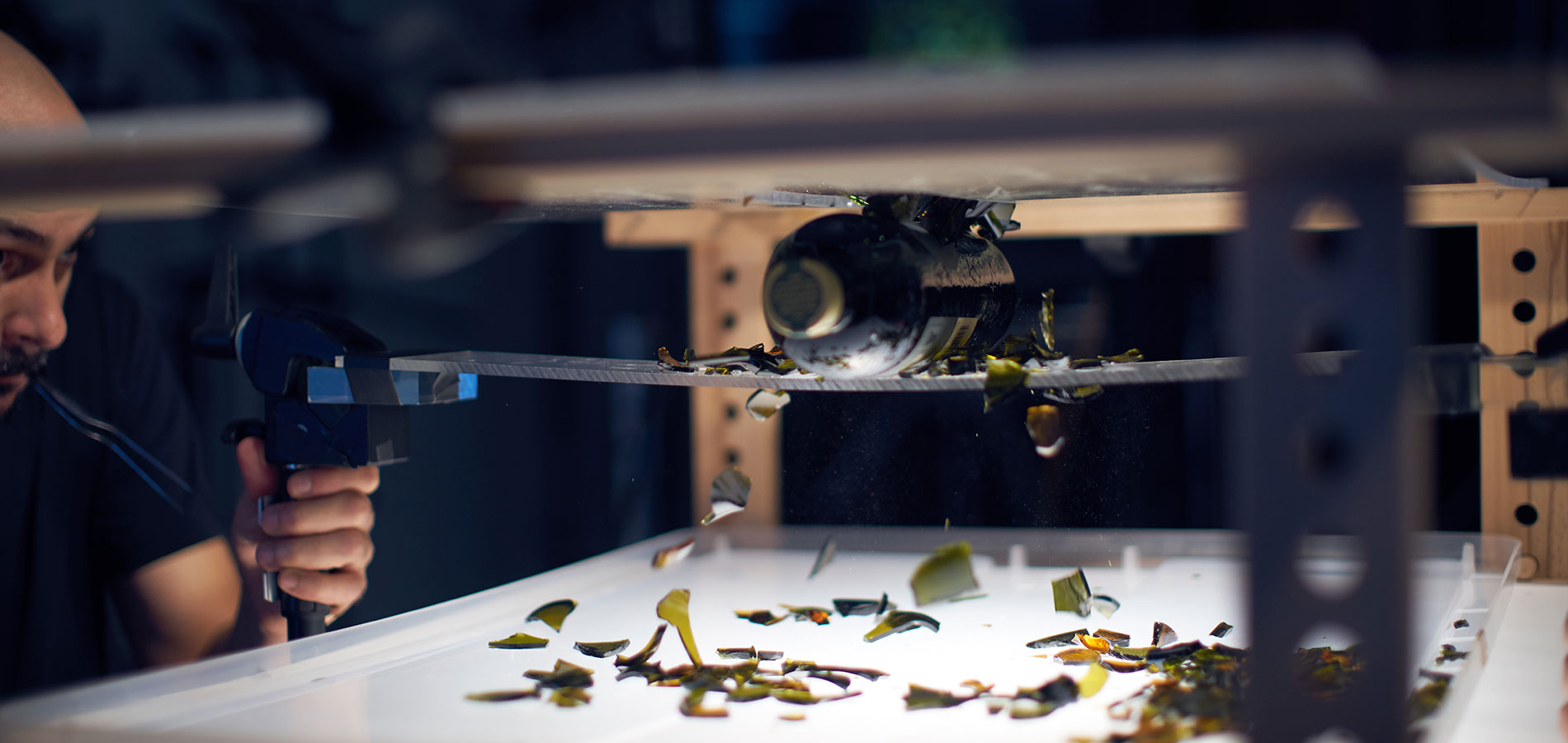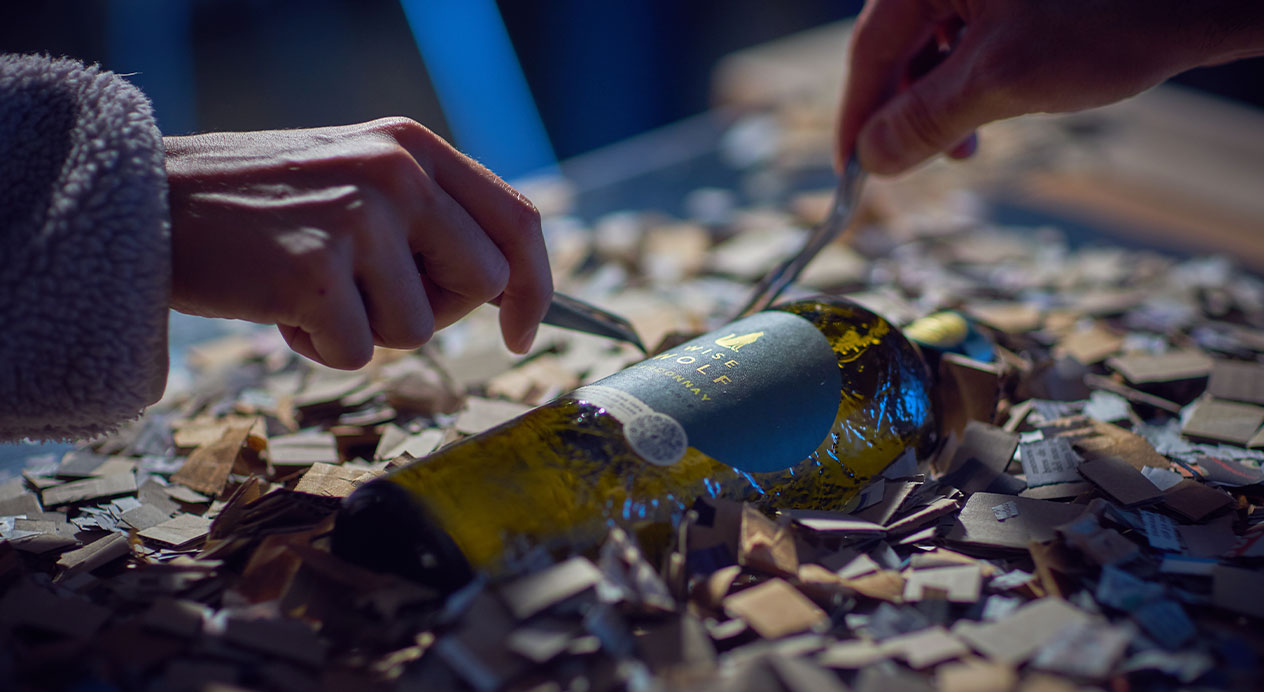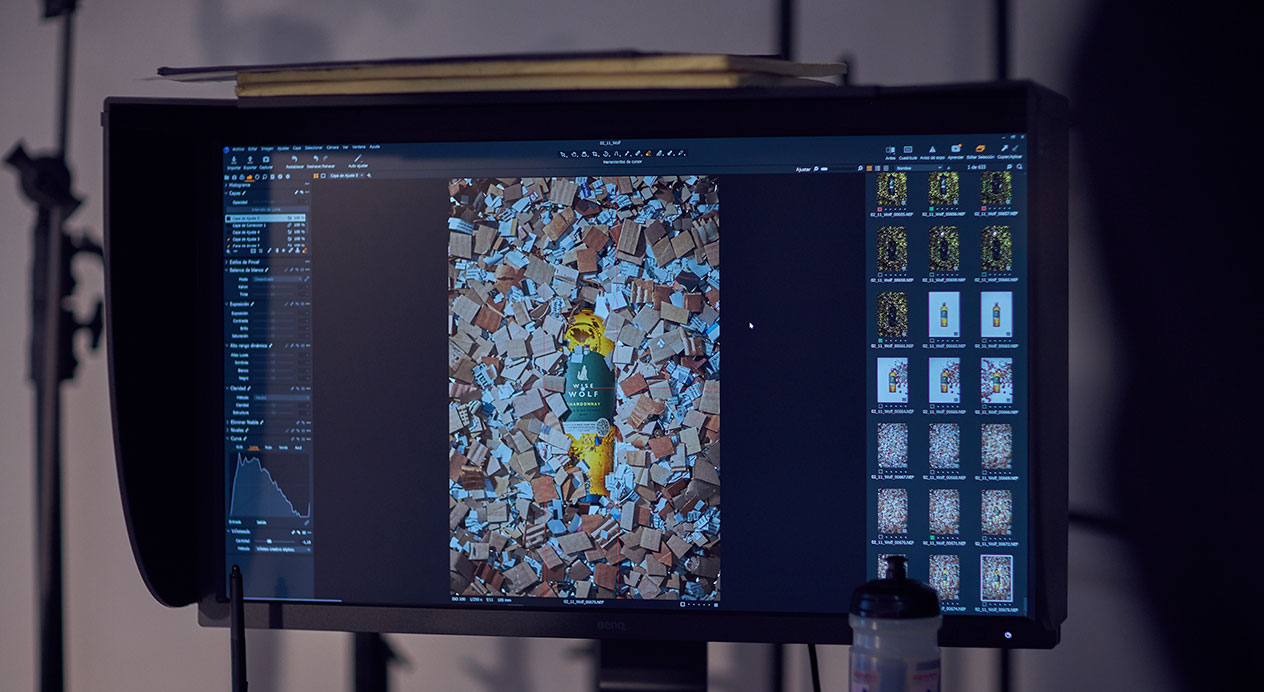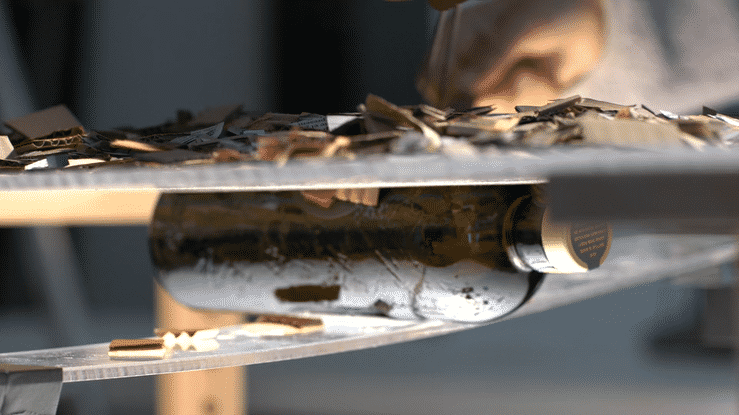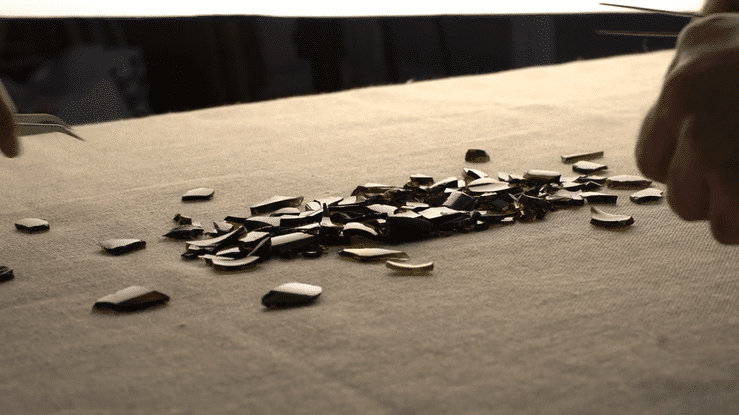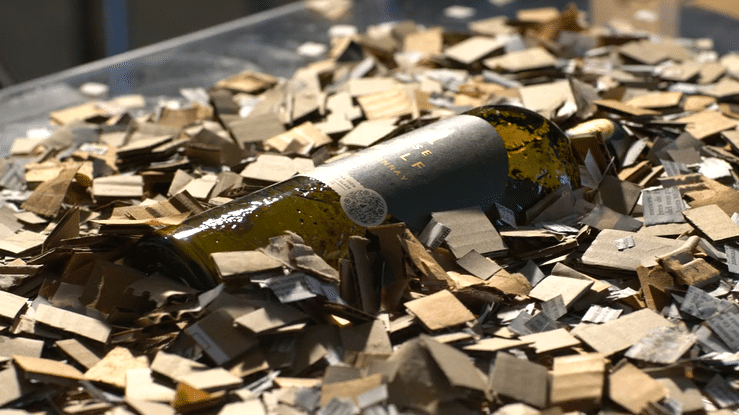 Ifigenia Cartagena January 10, 2023