Challenge
Pernod Ricard Winemakers (PRW) approached DAf about an exciting project, launching new brand I Am George, a range of Australian wines named after George Wyndham, known as the father of Australian Shiraz. PRW wanted to develop visuals for elements of the brand´s storytelling, recounting the adventures of Wyndham, who left a comfortable life in Britain to put down roots in Australia and cultivate wine in the mid-19th Century.
| | |
| --- | --- |
| Client | Pernod Ricard Winemakers |
| | |
| Capabilities | Key Visuals |
| | |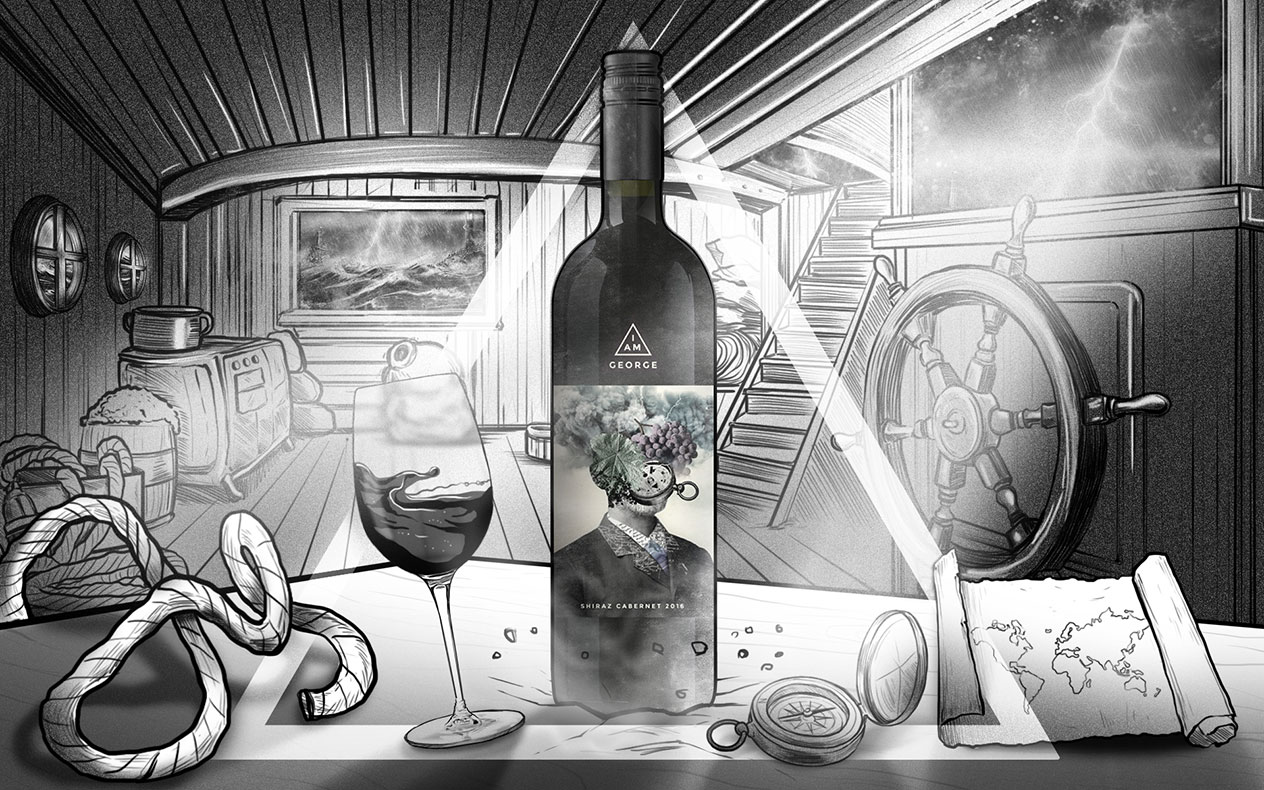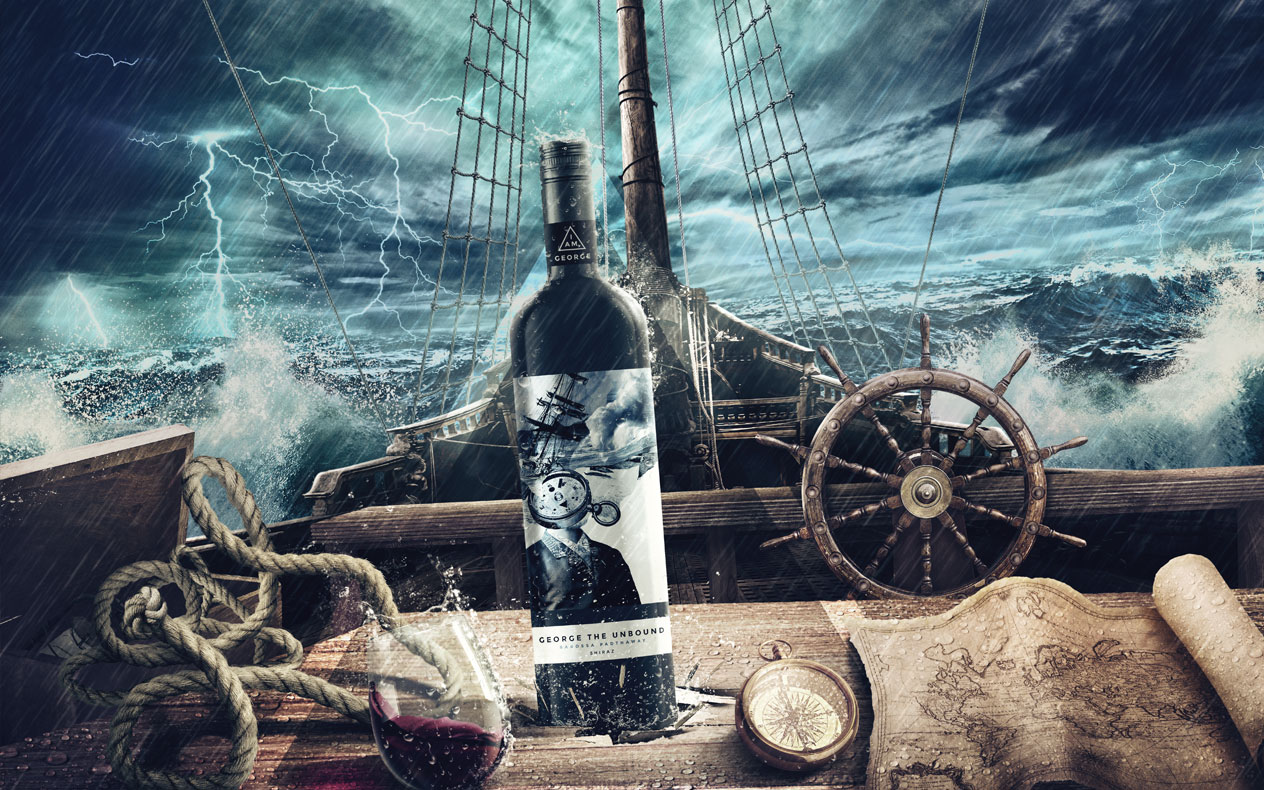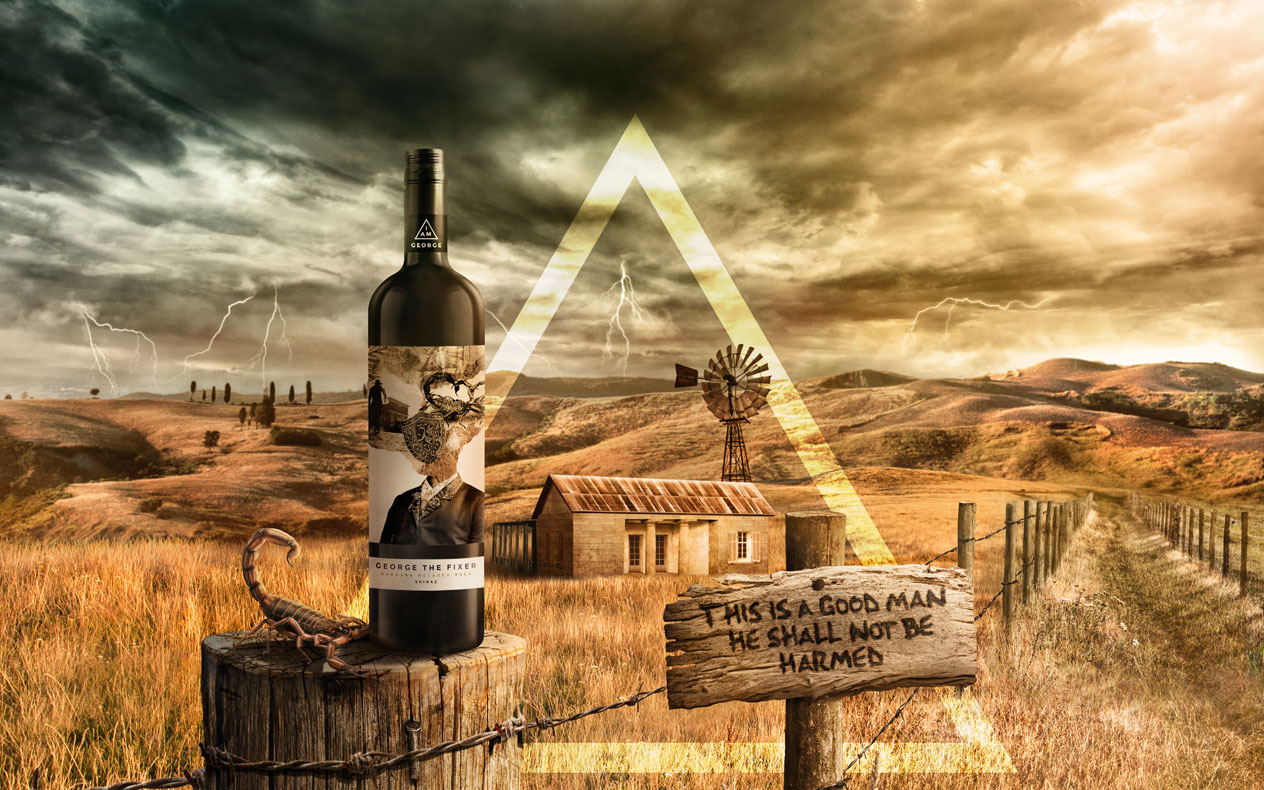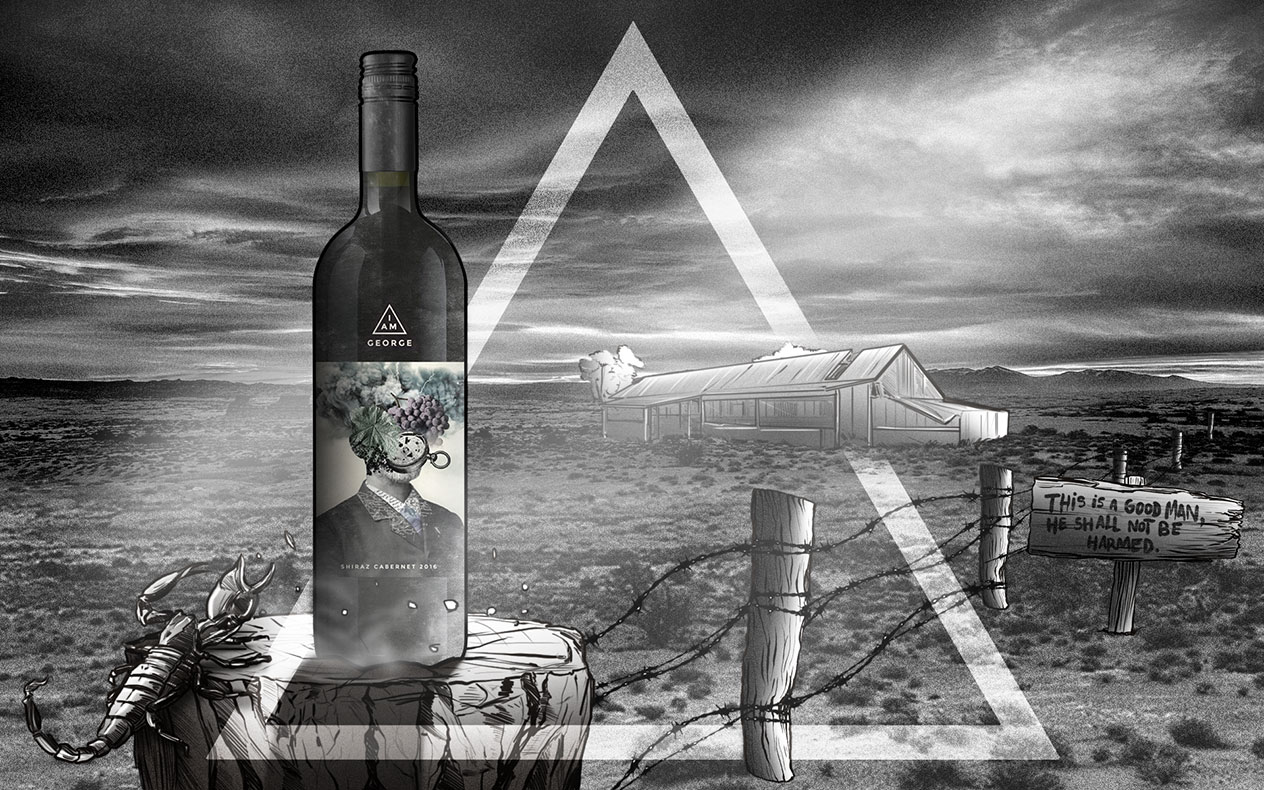 Solution
PRW had a strong storytelling about the British aristocrat who went rogue in Australia, but DAf needed to create a concept to best present the storytelling visually to consumers. The target market was defined as culture seekers who have an adventurous spirit and interest in wine.

DAf worked with the concept "my strength is within" to create a series of fantasy-laden images using strong colors to highlight the rugged Australian lands and using key elements to recreate the three chapters of Wyndham´s adventure: his journey to Australia, his battle to survive in harsh conditions and his labor to tame the land and grow grapes. Playing on the first-person brand name, DAf made the bottle the protagonist of the visuals, representing George himself, his fortitude was shown as strength, with the power of the bottle causing the surface it was placed on to buckle.
Result
The images produced by DAf were used to the launch the brand in Australia. PRW was pleased with the creative process, with Global Senior Brand Manager Activation Adele Nowakowska concluding:

"This agency is the only creative agency that truly understands and appreciates the wine category. I'm always confident that the team will interpret the brief correctly and supply us with a creative strategy that reflects the original brief. I Am George was an unusual brief and I wanted DAf to work on it. I am always pleasantly surprised when I see work from them."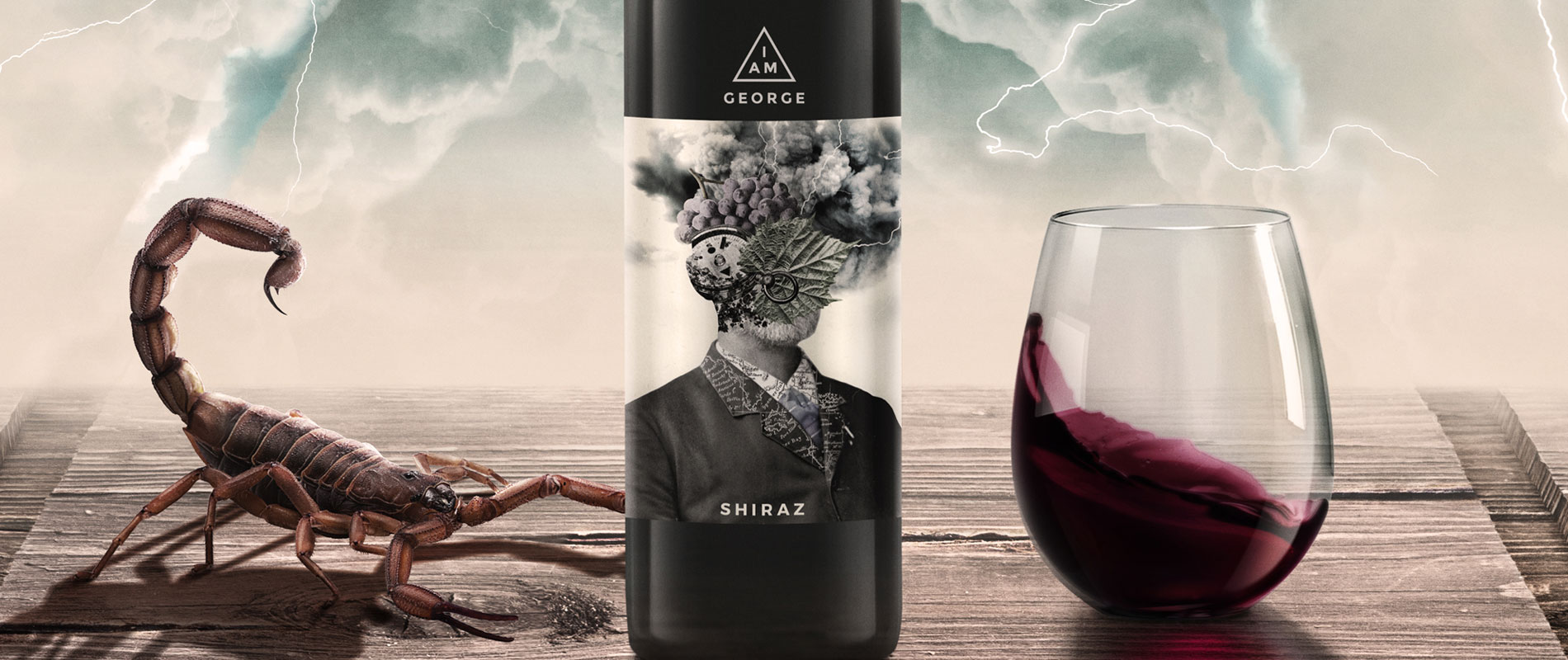 Patricia Contreras October 21, 2020