Challenge
Pinnacle Drinks approached DAf with a quest to rebrand a Tennessee whiskey they sell in Australia, rethinking the brand, including searching for a new name and storytelling to better position the whiskey. They wanted to capture the history of Tennessee whiskey, and the unique process by which this particular whiskey is made to strongly appeal to its target market. Whiskey is a product with strong category cues and it was important to use these cues to make it clear to the consumer what the product would deliver, a Lincoln-process whiskey suitable for mixing with mixers and enjoyed by young to middle-aged singles and couples at casual get-togethers.
Client

Pinnacle Liquor Group

Capabilities

Brand Story

Packaging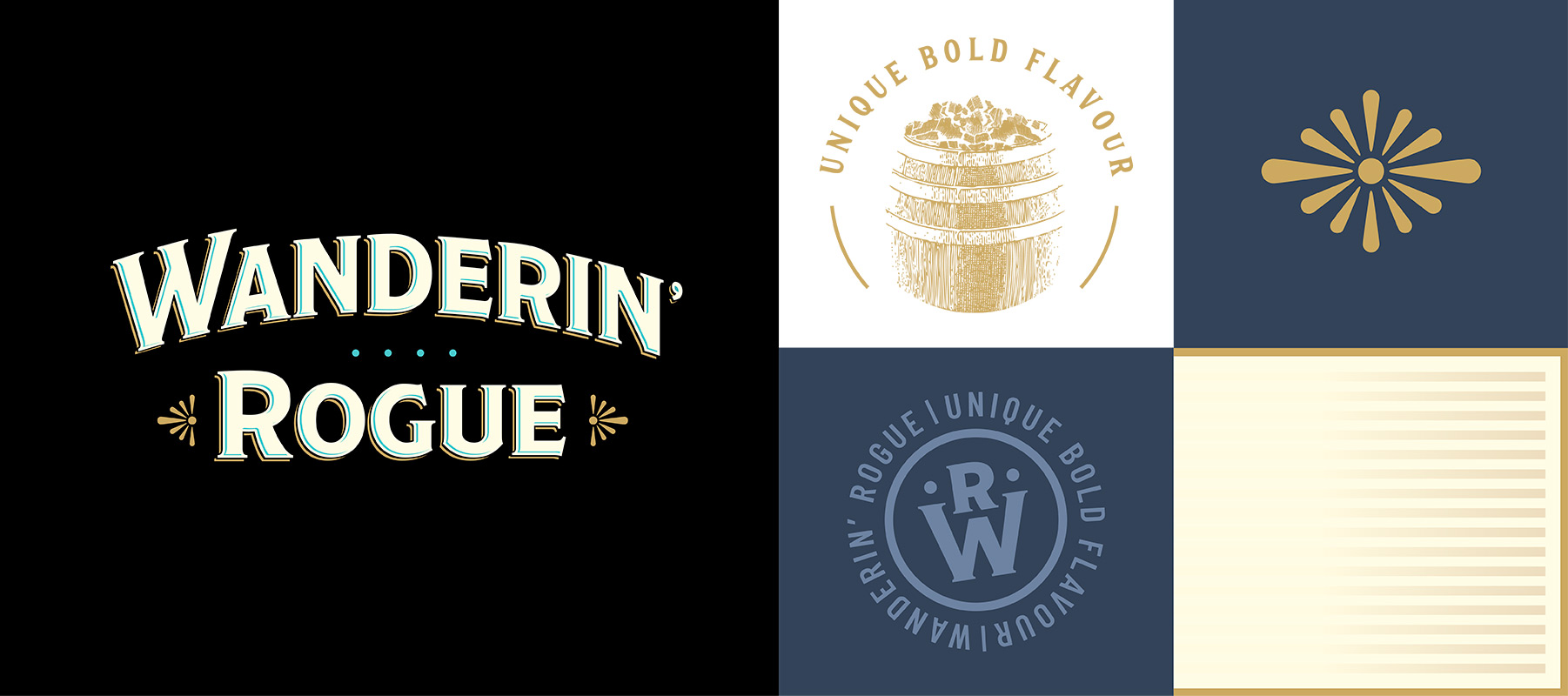 Solution
We took a deep dive into the processes of whiskey making, from sour corn mash to the Lincoln County process, which includes filtration using sugar maple charcoal. We studied the geography, typography and history of the state of Tennessee and were inspired by the idea of a mysterious, free-spirited travelers who might roam the state of Tennessee on foot or by train.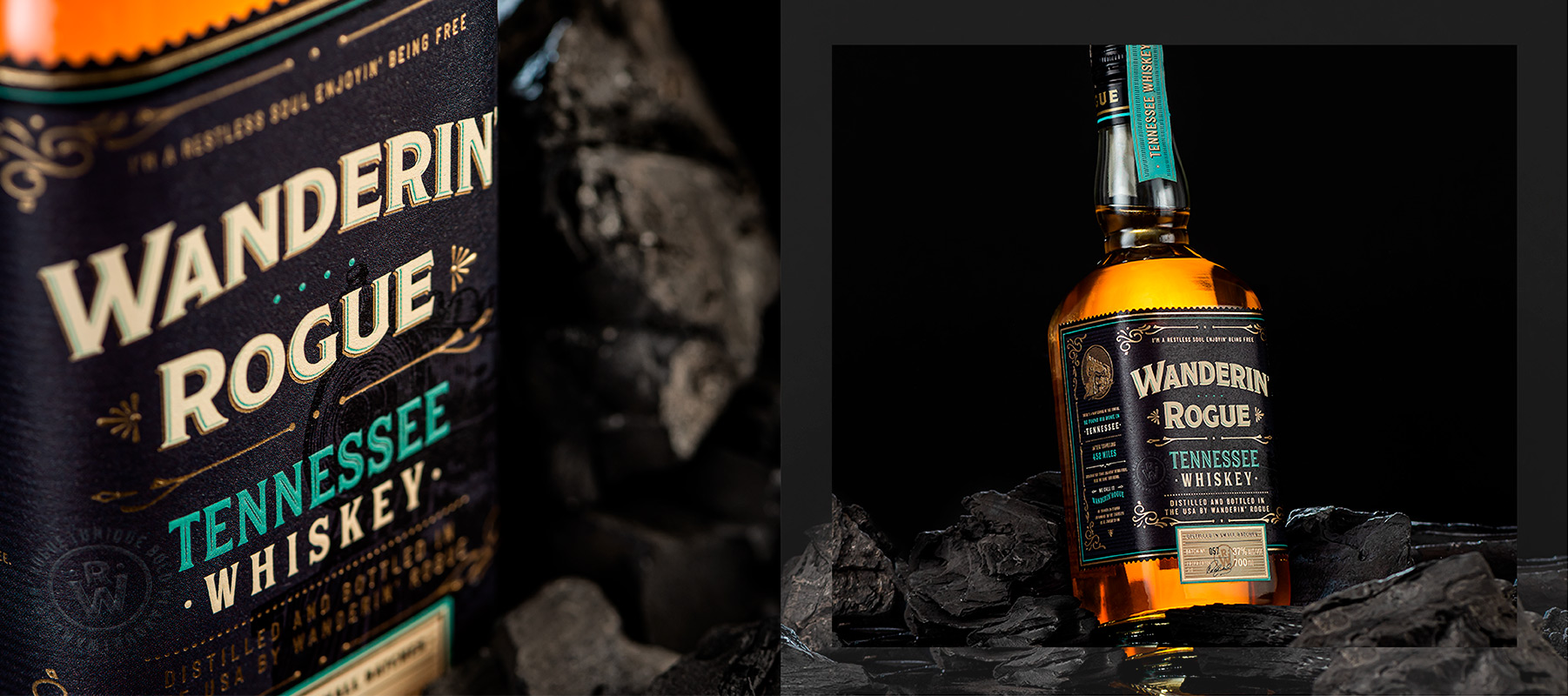 Brand Story
We created the mysterious but loveable character of the Wanderin' Rogue to name the brand. We imagined him as a person who wandered the width of the state, crossing it from end to end over 452 miles, possibly on an old steam engine.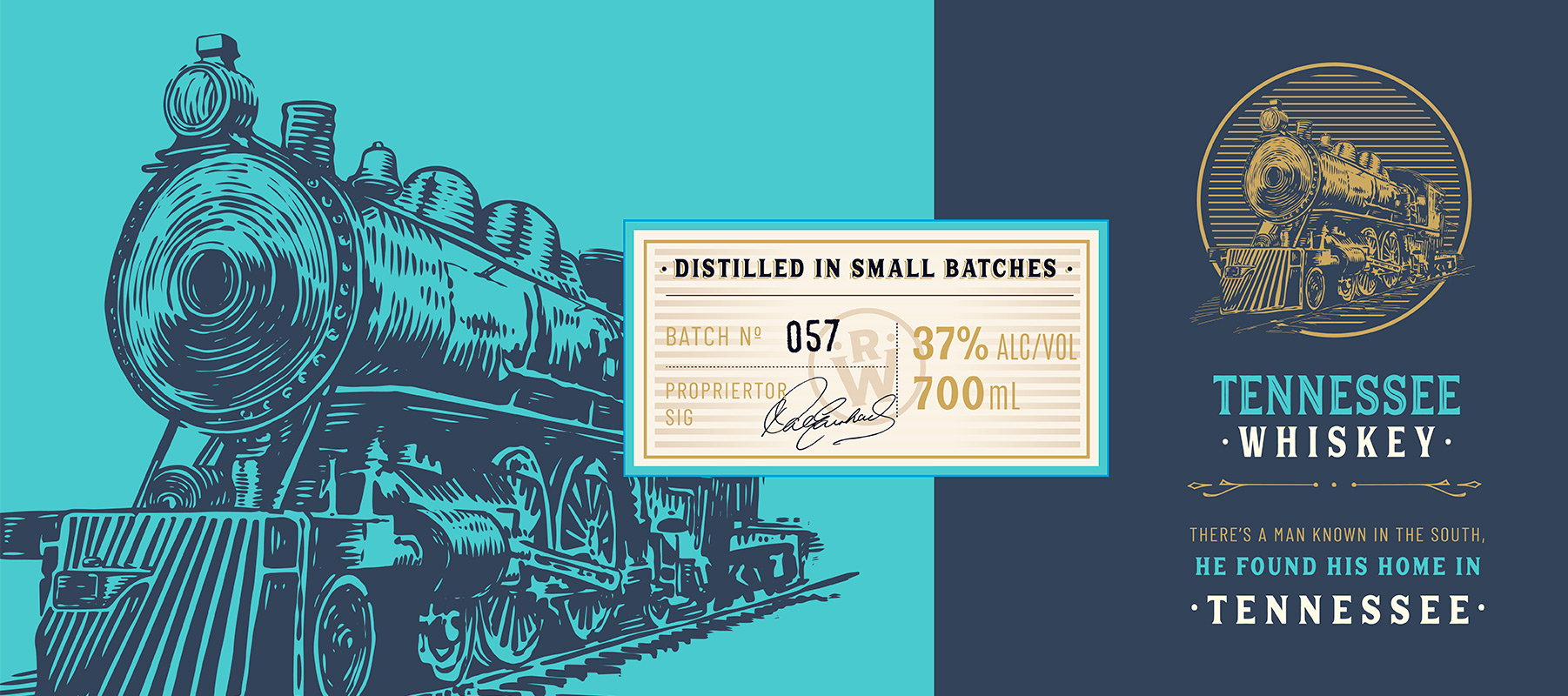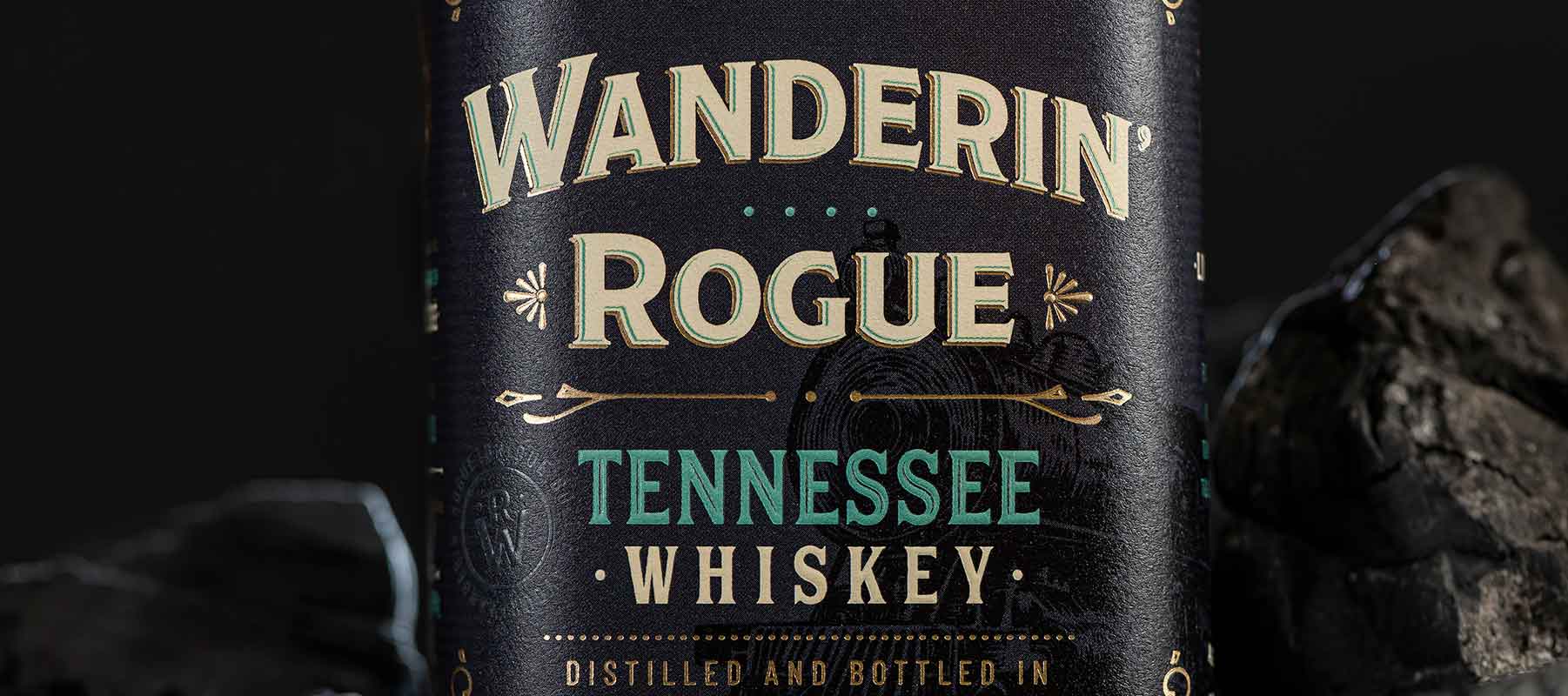 Storytelling
There's a man known in the south
He found his home in Tennessee
After traveling 452 miles
Through the state
Enjoyin' being free
Here we have this drink
We call it
Wanderin' Rogue
Of quality so strong
as an honor to the traveler
as he travels on
Packaging
On the front of the bottle, the dark label on a square bottle for Wanderin' Rogue closely follows the strong visual cues associated with the category, and lends support to the whiskey's authenticity. At the very top of the label is the text "I'm a restless soul enjoyin' being free." Below that, a large typeset font was used for the name, written in off white with turquoise highlights and gold foil accents. The fonts used give a sense of historical presence, along with corner flourishes evocative of signs from the 1800s. There is a seal on the label with the letters WR surrounded by the words "Wanderin' Rogue" and "Unique Bold Flavor," and there is a train in homage to the state and protagonist and a barrel full of charcoal to evoke the process by which the whiskey is made. At the bottom of the label there is rectangle that says that the whiskey is made in small batches, along with the bottle volume, alcohol content and proprietor's signature.

The back of the bottle has a cream-colored label with fewer details than the front, including flourishes and the train, and labeling required by Australia, where it will be sold, including volume, alcohol content and a warning against drinking during pregnancy.

The strip label that goes over the capsule is turquoise with black outlined white lettering reading "Tennessee Whiskey."
Patricia Contreras January 8, 2021